A group of Extinction Rebellion activists has targeted Michael Gove by throwing black paint over his offices to condemn his decision to allow coal mining in Cumbria.
At 11.30am on Wednesday morning, the group of eco activists poured black paint along the sloped walls of the Department of Levelling Up, Housing & Communities, while two members of the group attached themselves to the front of the entrance using a lock-on tube with the words "end coal" on it.
The new colliery was approved by ministers shortly before Christmas, with some estimates suggesting it will release 17,500 tonnes of methane per year.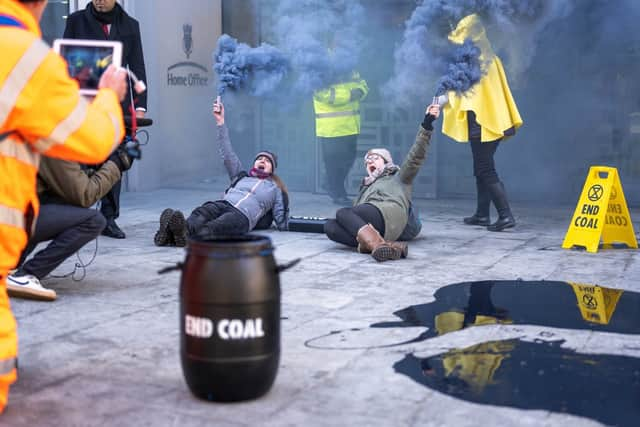 Two legal challenges have been served opposing the coal mine
Marijn Van Der Greer of Extinction Rebellion UK, said: "Extinction Rebellion wants a citizen-led transition away from fossil fuels via a Citizens' Assembly on Climate and Ecological Justice.
"Providing unstable jobs in the coal sector during a climate crisis in a region where there are limited economic opportunities is not justice.
"Opening a coal mine in a region that is already disproportionately affected by the climate crisis with floods increasing and unprecedented rainfall is complete madness."
Dorothea Hackman, a 70 year old grandmother from Camden said: "Opening a coal mine today means the UK can't argue that China and India should decrease their own coal emissions.
"Whitehaven coal isn't even wanted by British steelworks, it's going to be exported, there is no argument for domestic production."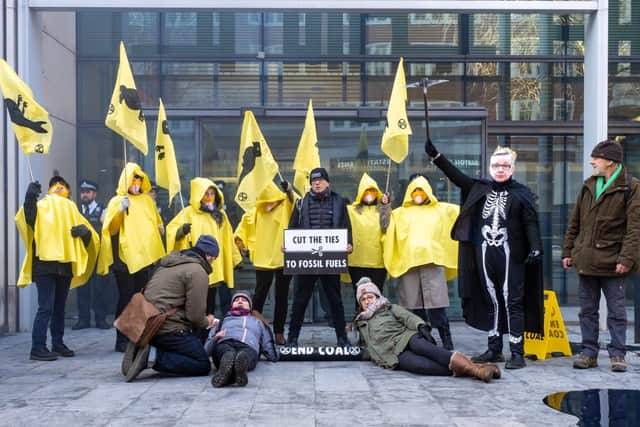 With it, a new Crowdfunder is set in motion with a £1 million target by April 21, 2023, when 100,000 are expected to stand together outside the Houses of Parliament.
A Department of Levelling Up, Housing & Communities spokesperson said: "The Secretary of State has agreed to grant planning permission for a new metallurgical coal mine in Cumbria as recommended by the independent planning inspector.
"This coal will be used for the production of steel and would otherwise need to be imported. It will not be used for power generation.
"The reasons for the Secretary of State's decision are set out in full in his published letter, alongside the report of the independent planning inspector who oversaw the inquiry.
"It would be inappropriate to comment further on ongoing legal proceedings."