Swan rescuers recovered more than two dozen dead swans and birds in an east London pond as bird flu hits the capital.
Swan Sanctuary volunteer Gill Walker said the bird flu epidemic is the worst thing she has witnessed in 40 years on the job.
The charity, which rescues and cares for wild birds, found the dead swans and birds in Eagle Pond, Wanstead Park.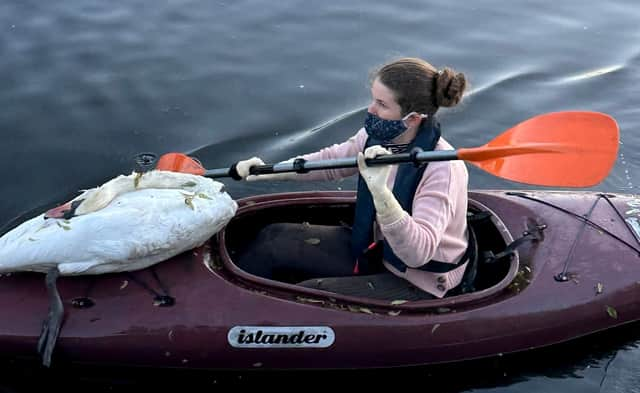 The government body announced there were 234 confirmed cases between October 2021 and November 9 2022, and that number was steeply rising.
After a week spent receiving multiple calls a day about dead waterbirds in Eagle Pond from distressed passersby the rescue charity sent four volunteers and a photographer to the scene.
Images show the birds face down in the water. Some of the bodies had reportedly been in the water for a week.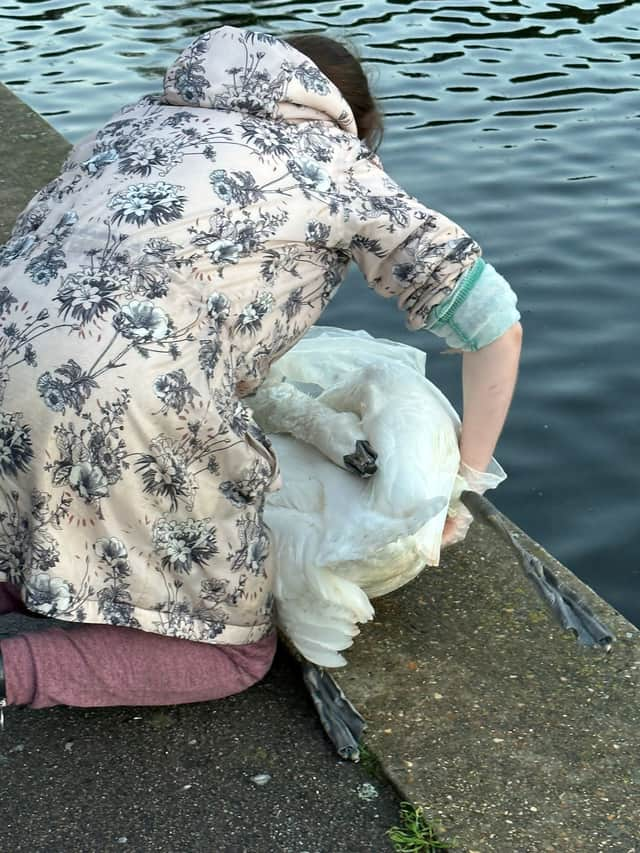 Ms Walker said she expected a very high percentage of the bird population would die because there is no cure.
In some birds, such as chickens, the disease has a 90 to 100% death rate and the death rate in swans is around the same.
Of 14 cygnets at the pond, one flew away and 10 of the remaining 13 died along with adult birds.
Though human transmission is very rare the disease poses a real threat to mammals such as dogs, foxes, badgers and otters that may eat infected birds.
Researchers have also warned the disease could mutate to infect humans.
Last week (November 11) the government ordered the ravens in the Tower of London to be quarantined to prevent contagion.
Ms Walker said: "We can certainly see bird flu marching in. It started in Fairlop, then it moved across to Valentine's Park then it jumped over the North Circular and into Barking park.
"It's probably approaching from some other areas as well.
"It's not our responsibility to move bodies, sometimes there is a virus and leaving them puts other birds at risk.
"But really it's the responsibility of the landowners and we always tell those landowners you need to double-bag the bodies and label them and get in touch with DEFRA.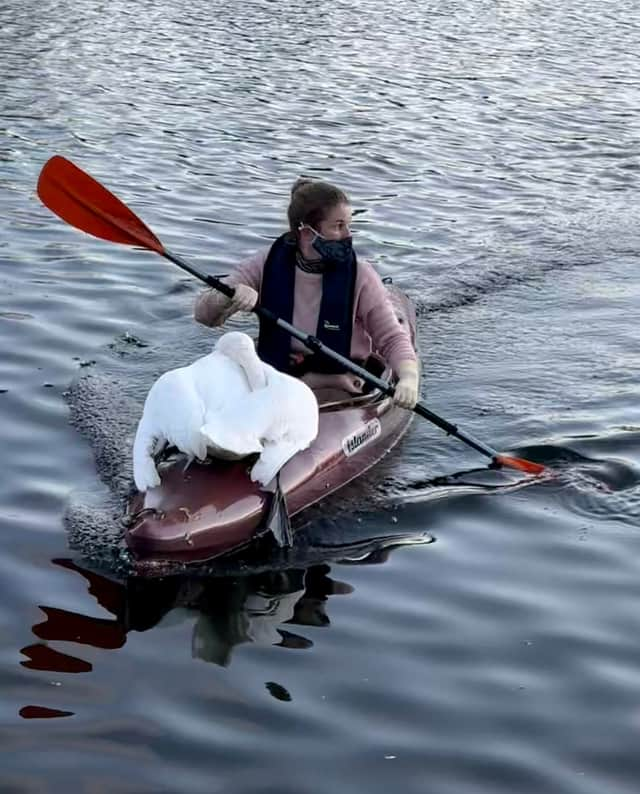 "It's very important to check the bird bodies because the disease can be transmitted to mammals.
"I don't believe there are any cases of humans suffering from this outbreak, but that is only something DEFRA could test.
"In my local area there are three flocks, one in Jubilee Pond and one in Eagle Pond in Wanstead Park and one in Hollow Pond near Walthamstow.
"I think around 100 birds in those flocks have died in this outbreak."
A City of London spokesperson acknowledged this is the largest ever outbreak of bird flu in the UK.
They said: "The UK Health Security Agency has said that avian influenza is primarily a disease of birds and the risk to the general public's health is very low.
"Therefore the UK is facing its largest ever outbreak of bird flu and it is absolutely vital that we work together to help stop the spread."
Currently, DEFRA said the disease in the capital is isolated in wild birds.
A spokesperson for the government body said that the outbreaks in London have not yet spread to poultry or captive birds.
They said: "There have been no outbreaks in poultry or other captive birds within London since October 1 this year and there are no live zones
"Several wild birds have tested positive for avian influenza over the past year.
"Reports to the Defra Helpline of found dead wild birds are triaged and not all birds will be collected.
"Wild birds are susceptible to a range of diseases and injuries and not all dead birds will have been infected with avian influenza.
"Members of the public should call the Defra helpline (03459 33 55 77) if they find one or more dead bird of prey (including owls), 3 or more dead gulls or wild waterfowl (swans, geese and ducks), 5 or more dead birds of any species.
"The UK Health Security Agency (UKHSA) has said that avian influenza is primarily a disease of birds and the risk to the general public's health is very low.
"Do not touch or pick up any dead or visibly sick birds that you find."