We've heard of eco-hotels, of forest hideaways and now the world's first car powered hotel has opened its doors.
The unique accommodation commissioned by Hyundai is just an hour's drive away from London, in the secluded countryside of Ongar, Essex.
Curated by writer and broadcaster Grace Dent, Hotel Hyundai will be completely powered through an adaptor from the Hyundai IONIQ 5.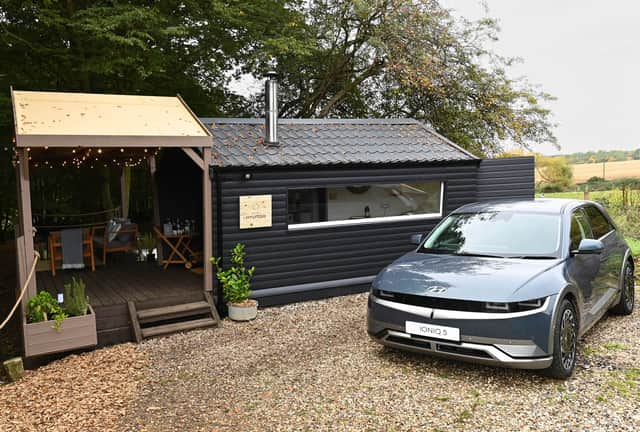 Here guests will be able to relax in a luxury cabin, indulge in a local menu using sustainable ingredients sourced within Essex and enjoy picturesque views of Epping forest.
There is even a cinema on site to help guests really escape from the outside world.
"It's glamping times 100," Dent told LondonWorld.
"It's a luxury getaway, off the grid experience where three cars are powering the cabin where you stay."
This comes as a quarter of Brits said they are choosing staycations over travelling abroad as it is more sustainable.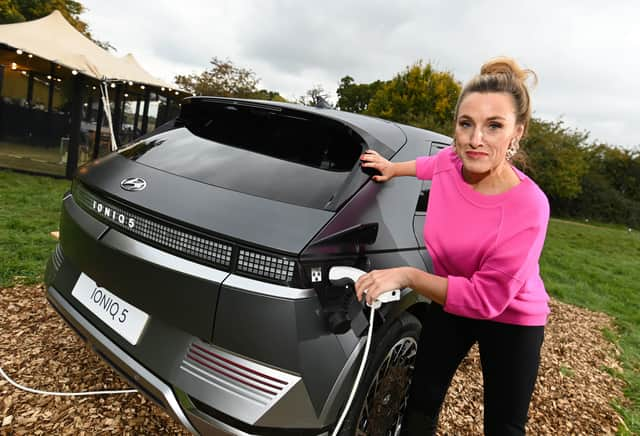 And Dent said that more than ever hotels are developing innovative ways to move tourism towards a more sustainable future.
"At the moment, the hospitality industry thinks about nothing else, other than sustainability," she said.
"It's so important to them.
"They experience so much pushback from the client anyway.
"Guests in hotels and restaurants are the first to notice single use plastic, food waste, all of these things really upset customers."
Ashley Andrew, managing director at Hyundai Motor UK, said: "Our award winning IONIQ 5 is able to power Hotel Hyundai using its V2L feature, where an adapter from the car provides a socket which domestic appliances can be plugged into.
"The whole experience demonstrates the practicality of this pioneering technology, and we hope the concept inspires more people to go off grid."
Members of the public are able to win a stay at the unique hotel and enjoy the full experience on offer with welcome cocktails, a three-course meal, evening film and breakfast hamper all included.
Hotel Hyundai is initially open for 14 nights from October 19 to November 5.