Over the summer and early autumn, specialists spent thousands of hours drilling boreholes up to 70 metres deep to assess ground conditions around the Palace of Westminster.
This was part of a series of investigative surveys by the Restoration and Renewal Delivery Authority to map out the condition of the historic palace.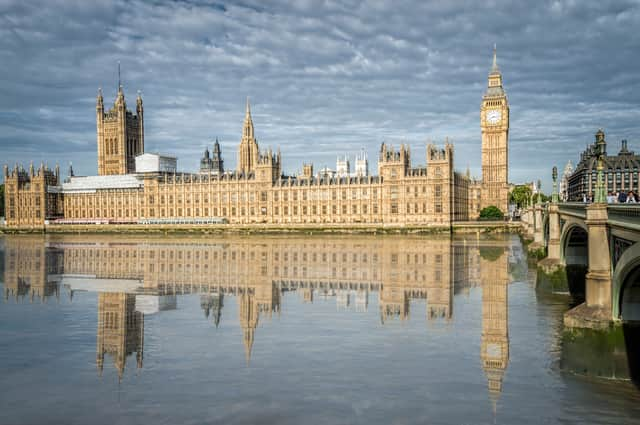 This discovery of a section of possible medieval river wall was made during a geotechnical borehole investigation in Chancellor's Court, near the House of Lords chamber.
The findings were assessed by archaeologists from the Museum of London Archaeology (MOLA).
Experts determined that the structure is likely to be at least 700 years old and is made from Kentish Ragstone, a hard grey limestone quarried from Kent that was also used in the construction of the Tower of London and Westminster Abbey.
Borehole drills gathered dozens of ground samples from under the Palace which will be sent to a specialist lab in Coventry for testing to better understand the composition of the ground.
MOLA will also conduct its own archaeological report based on the data from the boreholes to confirm more about the discovery of the possible river wall.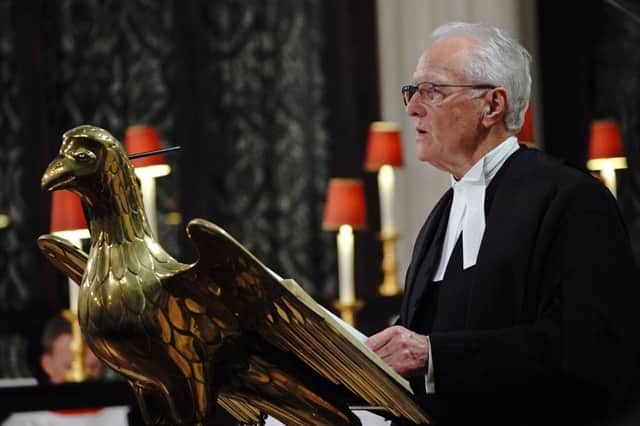 Lord Speaker, Lord McFall of Alcluith said: "The Houses of Parliament are full of extraordinary history that is worth protecting for future generations, as this discovery demonstrates.
"A new approach to delivering the works that commands the support of both Houses, as well as a change in governance, means we can be more nimble and get on with the essential jobs like conservation of the building fabric without delay."
Sir Lindsay Hoyle, Speaker of the House of Commons said: "The Palace of Westminster is a treasure trove of history, and making sure this is properly conserved whilst also getting on with the vital job of restoring this unique place is a key priority.
"I'm delighted that under the new approach to delivering the restoration and renewal works agreed by Members, we can ensure that essential jobs can get under way as soon as possible."
The discovery is likely the second finding of a part of the medieval river wall which runs under Parliament, which was first identified in Black Rod's Garden in 2015, when medieval timber structures thought to represent waterfront revetments were discovered.
Roland Tillyer, an archaeologist from MOLA (Museum of London Archaeology) said: "MOLA has previously done work in Westminster, which located the medieval river wall in Black Rod's Garden. We were expecting it might be present in this area and the borehole in Chancellor's Court may have encountered it'.
"The first few meters of the borehole sequence was as expected, post medieval dump deposits, which are quite soft, but then around 3.5 metres we came across much harder material, including Kentish ragstone, mixed with a sandy mortar.'
"Kentish ragstone was often used in medieval stone buildings in London, for example at the Tower of London.
"Kentish ragstone is one of the nearest sources of highly durable building stone near to London, which in Roman and medieval times was often quarried and imported into the city and then used to build structures like the river wall."