A London food charity says it is approaching maximum capacity as people are "scared to turn on the kettle" because of rising energy prices.
This week, changes were announced to government funding that mean from April a typical household's annual energy bill is expected to rise from £2,100 to £3,000.
FoodCycle CEO Mary McGrath MBE raised concerns about the impact on Londoners.
She said the charity served around 55,000 meals in 2022, compared to fewer than 40,000 in 2021.
She told LondonWorld: "We're currently welcoming, and feeding free three-course meals to, around 800 Londoners per week.
"I was told personally at a FoodCycle project by a woman that she is scared to turn on her kettle and we are hearing these worries across the country."
FoodCycle
FoodCycle provides free meals cooked from retail surplus to "combat food poverty, loneliness and food waste".
The meals do not require people to have food bank vouchers.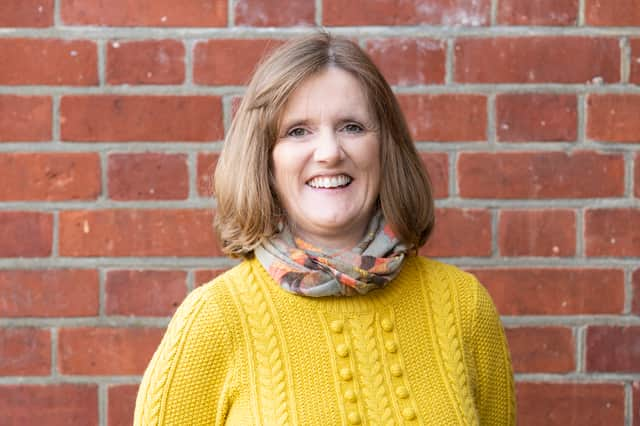 "While we can't know how our guests are going to be affected by the price caps, we can say that the cost-of-living crisis has already affected many of those that come to our weekly community meals," said Mary.
The organisation is reaching capacity and looking to expand as Londoners struggle, with a predicted cold weather spell in March renewing "heat or eat" worries.
Sadiq Khan and union leaders
In response to the rising fuel bills, mayor of London Sadiq Khan tweeted: "As long as corporate profits are placed above the welfare of our society, the rich will get richer and the poor will get poorer.
"The government must continue its support for households from April, paid for by a bigger windfall tax on energy companies."
Unison national energy officer Matt Lay said: "While prices remain high, the government is wrong to reduce the level of support.
"Ministers should use next month's budget as an opportunity to think again.
"Better still, it's time the government upped its game, started insulating homes properly and boosted the energy efficiency of every household in the land."
Ofgem
Ofgem has reduced the energry price cap from £4,279 to £3,280 for three months from April 1.
This means the typical annual household bill is expected to rise from £2,100 to £3,000. Campaigners previously urged ministers to stop a rise in energy bills during the cost-of-living crisis.
Ofgem CEO Jonathan Brearley said: "Although wholesale prices have fallen, the price cap has not yet fallen below the planned level of the Energy Price Guarantee. This means, that on current policy, bills will rise again in April. I know that, for many households this news will be deeply concerning."
"However, today's announcement reflects the fundamental shift in the cost of wholesale energy for the first time since the gas crisis began, and while it won't make an immediate difference to consumers, it's a sign that some of the immense pressure we've seen in the energy markets over the last 18 months may be starting to ease. If the reduction in wholesale prices we're currently seeing continues, the signs are positive that the price cap will fall again in the summer, potentially bringing bills significantly lower."
He added: "However, prices are unlikely to fall back to the level we saw before the energy crisis. Even with the extensive package of government support that is currently in place, this is a very tough time for many households across Britain.
"Where people are struggling, we urge them to contact their supplier to make sure they are getting all the help and support they are entitled to. We also think that, with bills continuing to be so high, there is a case for examining with urgency the feasibility of a social tariff for customers in the most vulnerable situations."