A Ukrainian expat from south-west London has spoken of the toil of war in her country, almost eight months since the Russian invasion.
Along with her volunteering work, the 41-year-old, mother-of-three also protests three times a week outside Downing Street with campaign group Support Ukraine/ London Euromaidan.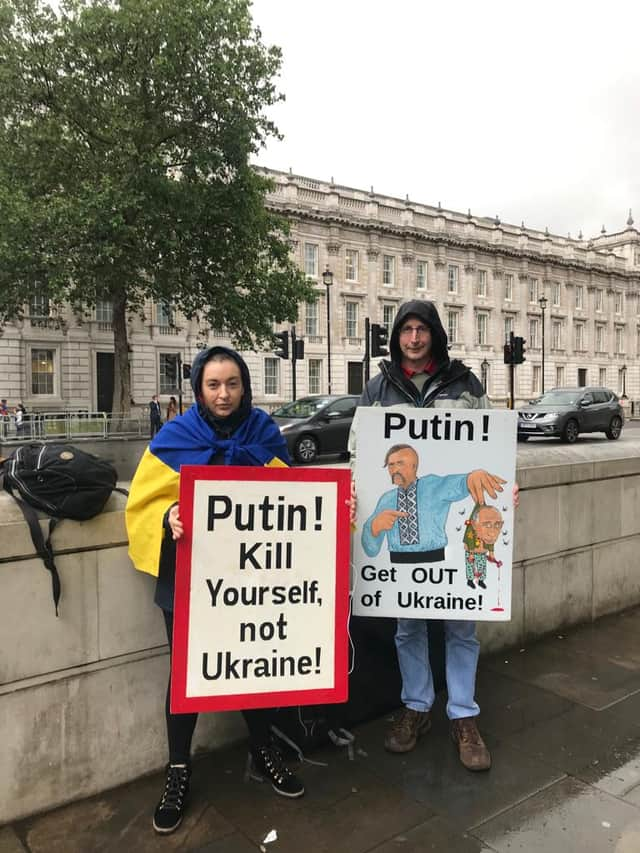 While over 13.7 million refugees have fled their homes since the fighting began.
And around 19 people were killed on Monday (October 10) in a new wave of attacks across the country.
President Zelensky has urged countries to hit Russia with more sanctions in response to "a new wave of terror".
Decline in support and donations
Natalia warns that support and donations have declined since the war started, while the demand has remained high.
Natalia and her team have been coordinating with the Ukrainian Medical Association and NHS trusts to obtain medical aid and equipment donations.
"We need to raise awareness that the winter is coming and the winter is very cold in Ukraine," she told LondonWorld.
"The demand has remained stable throughout the war, they are always needing medicine, they are always needing humanitarian aid.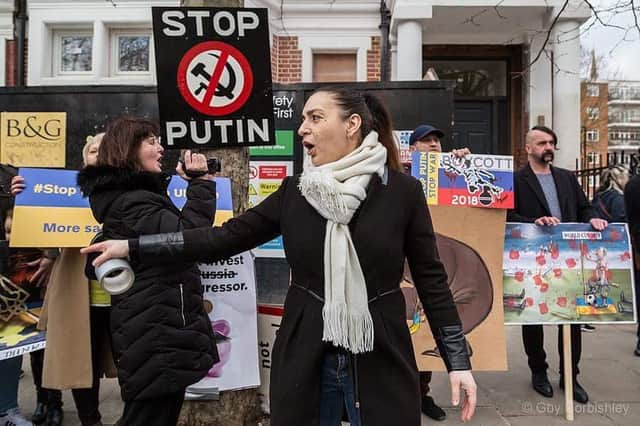 "Don't forget we have a lot of displaced people, we have a lot of wounded people.
"Also everything that medics and doctors are using on the front line is disposable."
Natalia is also the director of Support Ukraine/London Euromaidan, a community group that supports the rights of Ukraine and Ukrainians.
"We are concentrating on supporting our soldiers, sending warm clothes, boots, helmets, vests, a lot of humanitarian aid like food, even pet food, nappies and toiletries," she said.
"Our soldiers are doing their job on the ground, we just need more weapons, we need long range missiles, we need jets, we need air defence systems."
Duty as a Ukrainian
Natalia has been a strong campaigner against the Russian occupation of her country for several years now.
She even travelled to the frontline, during the war in 2014, to deliver supplies and medicine to Ukrainian troops.
"I have been campaigning and volunteering for the last eight years, not eight months," she said.
"This is my duty as a Ukrainian.
"I am confident that there is no other choice for any Ukrainian in the world at the moment.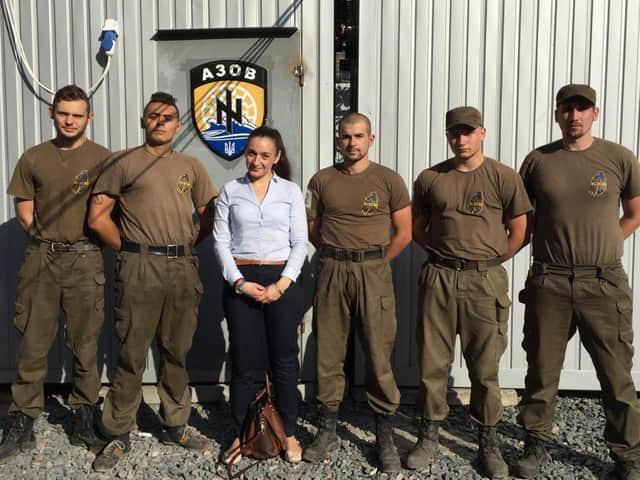 "We don't have another Ukraine, we just have one homeland that we need to protect.
"This is a historical chance for us to restore the damage that Russia and the Soviet Union has done.
"I don't want my children and grandchildren to face the same problems that we are facing now."
Drowning in blood
Natalia has lived in London for more than 20 years, but before the war she went home at least twice a year to see her family in the Ivano Frankivsk region in western Ukraine.
Her parents and sister have remained in Ukraine.
"My sister is a doctor, she is doing her duty in my hometown," she said.
"My parents are okay, they are horrified and thought they would never see such a sad thing happening in Ukraine.
"We are ready for any kind of development but the main thing Ukrainians are trying to say to the world is to arm us before it's too late, before these people are by your door.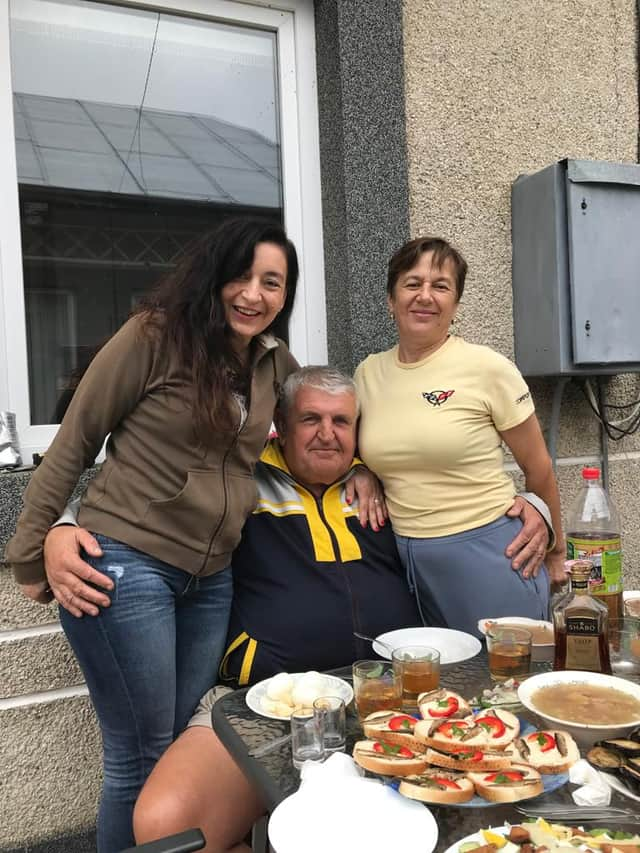 "Help us to defeat them here because we are already drowning in blood.
"Europeans are now paying bigger prices for petrol and electricity but we are paying the highest price with our lives, with our best people, with the lives of our kids."
Support Ukraine/London Euromaidan are currently collecting donations everyday from 10am to 10pm at the Ukrainian culture centre at 154 Holland Park Avenue, W11 4 UH.
Donations can also be dropped off every day (apart from Sunday) from 10am-7pm at 27 Bagleys Lane, Fulham, SW6 2QA.
They are collecting the following items:
Clothes: warm socks, winter caps, thermal underwear, underpants, t-shirts
Medicine: antifungal sprays, bandages, paracetamol, ibuprofen, anti-cold lozenges, sudocrem, and plasters of various sizes.
Food: energy bars, dark chocolate, coffee, tea, fast food, cookies.
Other: wet wipes, sleeping bags, sleeping bags, raincoats, military backpacks, binoculars, power banks, matches, blue and yellow scotch tape, and tablets for water purification.
To stay informed on what is happening within the Ukrainian community you can follow Ukrainian Events in London's Facebook page.
A message from the editor: