Gang jailed for selling cannabis gummies - which look identical to kids' sweets - via Snapchat and Instagram
Det Insp Darren Jones said: "This group brazenly thought they could get away with selling dangerous substances in plain sight on social media."
Watch more of our videos on Shots! 
and live on Freeview channel 276
Visit Shots! now
Three gang members have been convicted of "brazenly" selling cannabis gummies containing the psychoactive compound THC - which looked exactly like children's sweets
Reo Mangal, Olivia Butler and Ceroan Mangal were part of gang which flogged the weed sweets via Snapchat and Instagram.
Reo Mangal has been sentenced to 30 months behind bars, while Butler and Ceroan Mangal were given nine and eight month sentences, suspended for 24 months.
Met Police Det Insp Darren Jones said: "This group brazenly thought they could get away with selling dangerous substances in plain sight on social media.
"The hard work of our officers has put a stop to their criminality and closed a significant supply chain."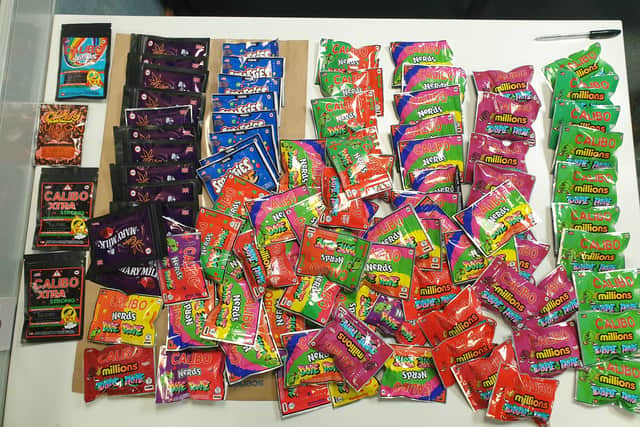 It comes after one woman died and another became ill after eating cannabis sweets in Ilford, east London, earlier this year.
While in October 2020, 17 teenagers at a La Sainte Union Catholic School (LSU) were taken to hospital after consuming THC laced gummies - although none became seriously unwell.
Drug testing charity The Loop warned of fears over the rising popularity of cannabis gummies, as without testing it is impossible to know the strength or ingredients.
Scientist Guy Jones told BBC Newsbeat: "People are taking advantage of this.
"With herbal cannabis you can look at it, you can smell it to decide whether it's real cannabis or not.
"With these highly processed forms, that is completely out of the window."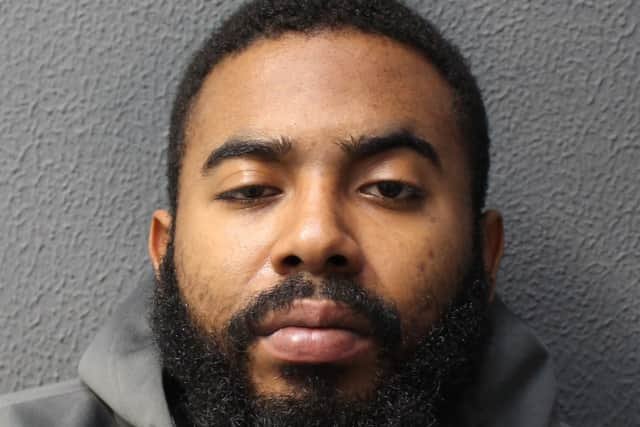 He added: "If you're really intent on taking something that isn't tested and has significant risks associated with it, start with a small amount.
"If you start with one whole dose you run the risk that whoever made it has been incompetent and has put say three whole doses in.
"If that's a synthetic cannabinoid there's a potential for serious harm."
Both Reo Mangal, 24, of Nazareth Gardens, Southwark, and Butler, also 24, of Evans Cook Close, Peckham, pleaded guilty at Wood Green Crown Court on Monday, March 3.
Mangal pleaded guilty to possession with intent to supply class B drugs, supply of class B drugs and being concerned in the supply of class B drugs.
While Butler also pleaded guilty to possession with intent to supply class B drugs and being concerned in the supply of class B drugs.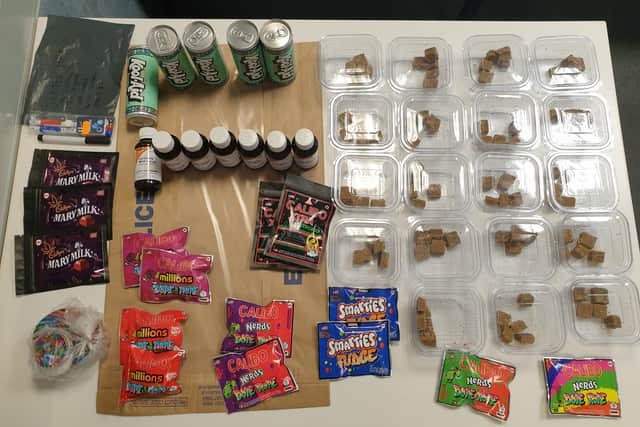 And Ceroan Mangal, 35, of Pemberton Gardens, Archway, pleaded guilty to possession of class B drugs and being concerned in the supply of class B drugs at Wood Green Crown Court on Tuesday, 29 March.
All three were sentenced at Wood Green Crown Court on Thursday, 12 May.
Police began an investigation after Butler was stopped driving a car without insurance in Fortess Road, Camden, in January 2021.
Officers searched the vehicle and found several boxes of sweets and drinks containing THC, the main psychoactive compound in cannabis.
She denied having any knowledge about what was inside the boxes and told officers she was delivering them to another person on behalf of a friend.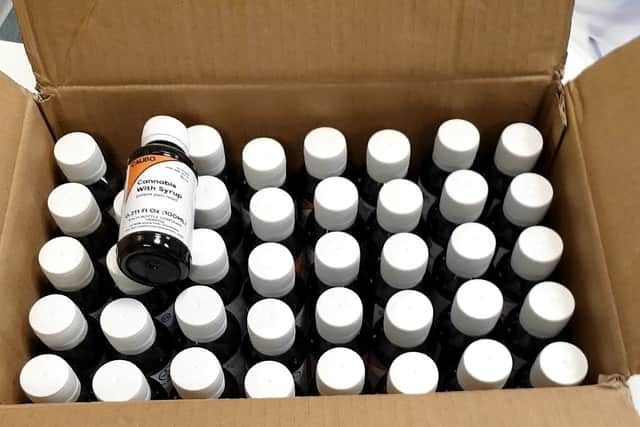 Officers analysed 114,629 text messages and 67,964 photos which were found on Butler's phone, linking her to Reo Mangal and Ceroan Mangal.
Officers discovered the group had used Snapchat and Instagram to sell to customers across the UK.
The products were delivered by post and money was paid into three bank accounts which were linked to the group.
Three addresses were raided in October 2021 and the suspects were arrested and charged.
Det Insp Jones added: "The impact of these substances should not be underestimated - they can cause an adverse reaction.
"Edibles are typically stronger than other cannabis products and it's impossible for the customer to know what ingredients have been included.
"Removing drugs and other dangerous substances from our communities is key to reducing other associated crime that happen as a result of drug dealing, such as violence and anti-social behaviour."
A separate investigation into where the group bought the products from is ongoing.