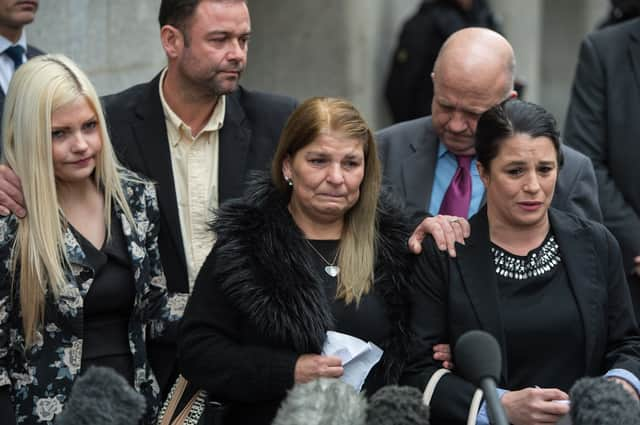 The father of one of the young men murdered by serial killer Stephen Port told an inquest his death "could have been stopped" if police had listened to the families of the earlier victims.
Mr Taylor said: "We think because the police treated Jack as if he was a drug addict they didn't look any further.
"We've got nothing against the police as a whole but listening to everything that's come out, if they would have done something from the start this would have ended."
"It could have been stopped."
Mr Taylor, who aspired to be a policeman, was described as "anti-drugs" by his family.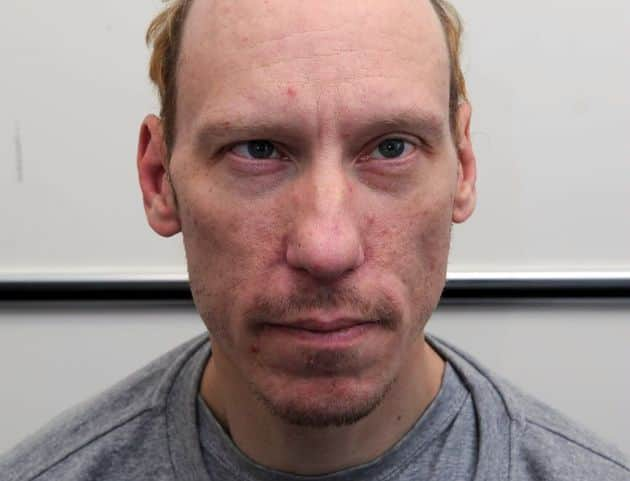 Port - known as the Grindr murderer - met his victims on gay and bisexual dating apps, and lured them to his flat where he drugged and raped them.
He gave them lethal doses of the date rape drug GHB, and dumped their bodies near his home in Barking, east London.
Police however failed to link the deaths - between June 2014 and September 2015 - and initially thought the first three murders were non-suspicious.
In 2016, Port was jailed for life for murdering Anthony Walgate, Gabriel Kovari, Daniel Whitworth and Mr Taylor.
The jury previously heard the detective investigating the deaths of Mr Taylor and Mr Kovari, 22, wrongly suspected they might be drug addicts.
Mr Taylor, from Dagenham, was found metres from where two previous victims' bodies were left in September 2015, in a Barking churchyard following a fatal dose of the drug GHB.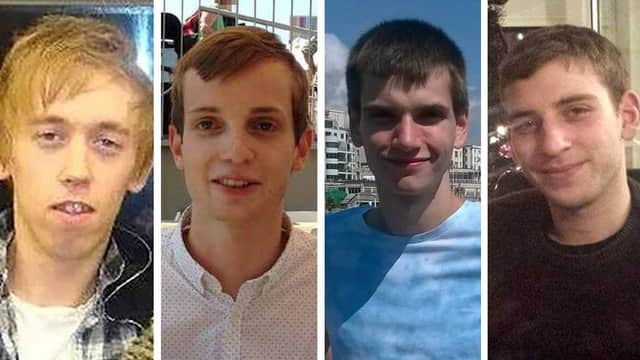 The jury heard Det Sgt Peter Sweetman said Jack Taylor - Port's fourth and final victim - had the "stature and appearance" of someone who might use drugs.
The cab driver said his son's death caused Jack's mother, Jeanett, to have a "breakdown".
"We buried Jack on October 2," he said.
"We had Mr Sweetman talking on Monday saying they were getting closer. They could have stopped us burying Jack.
"The Met team came around about five weeks later and asked us could they exhume Jack's body because they didn't have the evidence they needed.
"It was like losing Jack twice."
He told the inquest he and his wife said yes, and "told them we would have done anything".
Mr Taylor added: "If the police would have just listened to all the lovely people throughout the first to the fourth muder this wouldn't have happened.
"We wouldn't be doing this now."
Mr Taylor's sister, Donna Taylor, told the inquest her and her brother "did everything together".
She said: "We went to the theatre together, we went out for meals together, we shared a lot of friends. We spent a lot of time together as a family."
Ms Taylor said she was on the phone to her mother when the police broke the news of her brother's death to her parents.
She said: "The police came in and I was still on the phone and obviously I heard what was said and the scream. You know what that scream means."
Mr Taylor's sister said she went "straight round" to her parents house.
"It was awful," she said. "We arrived and mum was walking around with Jack's shirt just sobbing."
The inquest also heard Ms Taylor questioned whether a needle mark police had found on her brother's body could have been from him giving blood.
She said: "Instantly I said my brother used to give blood. This is our baby brother that we adored. We still live this everyday so I do remember."
Ms Taylor and her sister went through her brother's Facebook page, searching for clues as to why he might have been in Barking that night, the inquest heard.
"We were adamant that for Jack to have gone to Barking there must have been a party, or a gathering," she said.
"He wouldn't just go there. We went through his Facebook - we knew pretty much everyone Jack knew.
"We were hoping that the Barking and Dagenham Post would have put… we were putting in things like 'man found dead'. We probably searched it 20-30 times a day.
"It was hugely important to us. He was somebody - he's got to be in there at some point.
"We were staying up until four or five in the morning.
"We couldn't sleep because we'd lost our Jack.
"We were desperately trying to find something that would indicate what happened."
The inquest saw notes from Ms Taylor and her sister about previous stories in the Post on the deaths of Gabriel Kovari and Daniel Whitworth.