The two female Met Police officers who asked a 15-year-old black schoolgirl to strip her clothes off - while she was menstruating - have been placed on desk duties.
A safeguarding report found the search of the teen, known as Child Q, was unjustified and "racism was likely to have been an influencing factor".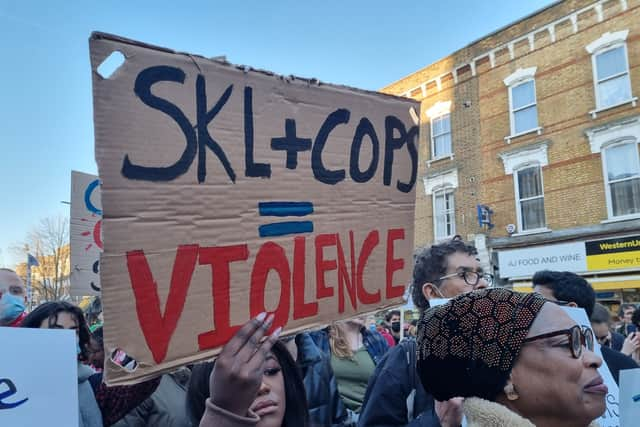 It has now been revealed that the two officers who carried out the strip search have been moved to desk duties.
The Met told LondonWorld that the officers have not been suspended or placed under formal restrictions, "but aren't on local frontline duties at the moment".
There have been several protests at Stoke Newington police station over the incident, and councillors have called on the Borough Commander to resign.
The impact on Child Q from the strip search was "profound and ongoing", the report said.
Her mother told how she was often found "screaming in her sleep" and her aunt said her niece was "a shell of the bubbly child she once was".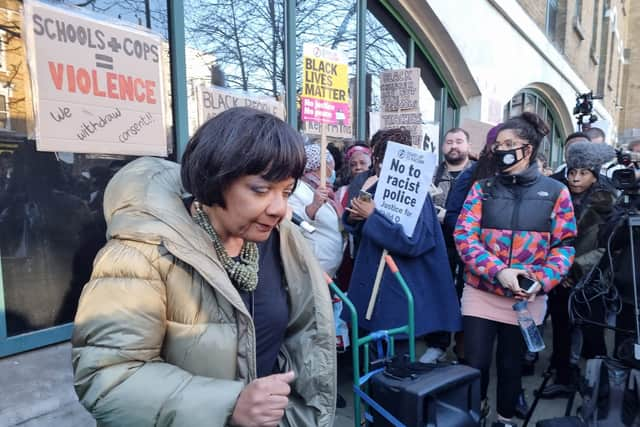 Child Q said she didn't know if she would ever feel normal again.
When announcing the legal action, Child Q commented: "I want to thank the thousands of people across the world of all backgrounds who have offered me support following everything I've been through. I know I am not alone."
The girl's mum added: "We now look to the Independent Office for Police Conduct (IOPC) to make sure there is an effective investigation into the officers involved so they are individually held to account and face real consequences for what they have done.
"We expect the school to reflect on the findings of the City and Hackney Safeguarding Children Partnership report and take necessary action against all members of staff involved."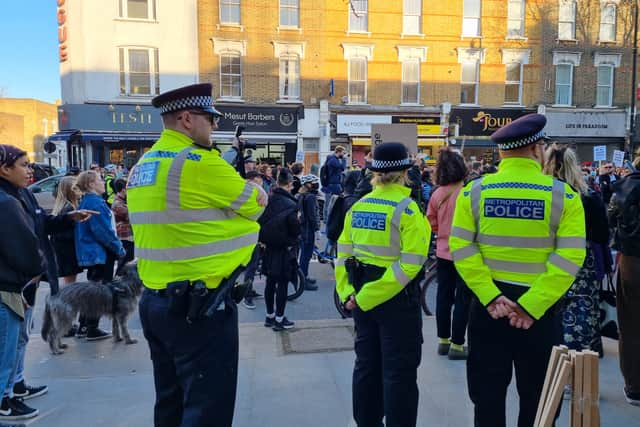 Commander Dr Alison Heydari at the Met said: "While we await the findings of the IOPC investigation, we have already taken action to ensure that our officers and staff have a refreshed understanding of the policy for conducting a 'further search' and advice around dealing with schools, ensuring that children are treated as children.
"Alongside this, local officers have been briefed on the incident and are alive to community concerns.
"The report and its recommendations have been shared with our Specialist Crime Review Group and our Continuous Policing Improvement Command to ensure that all opportunities for wider learning are acted on immediately.
"We are in full agreement with the Safeguarding Review that this incident should never have happened.
"It is truly regrettable and on behalf of the Met I reiterate our apology to the child concerned, her family and the wider community."
Child Q's family has requested that there be no speculation as to their identities or the identity of Child Q's school, which could result in Child Q's identity becoming known.