Charing Cross scandal: Sadiq Khan demands Cressida Dick creates plan 'urgently' to improve Met's culture
An astonishing police watchdog report revealed evidence of vile bullying, misogyny, discrimination and sexual harassment within Scotland Yard, with officers joking about rape and boasting about domestic violence.
Watch more of our videos on Shots! 
and live on Freeview channel 276
Visit Shots! now
Sadiq Khan has given commissioner Dame Cressida Dick "days and weeks, not months" to come up with a plan to improve the Met's culture, following the Charing Cross police station revelations.
More revelations included that one of the officers suspended during the probe - PC McLoughlin-Goodchild - had a restraining order for threatening to murder a female colleague.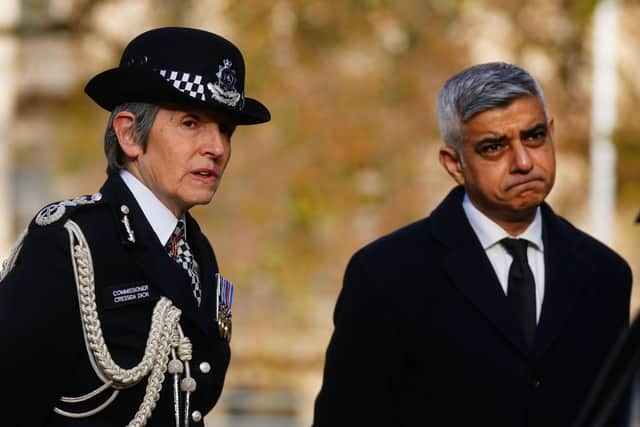 The Labour mayor believes Scotland Yard needs urgent action, and cannot wait for the review into the Met by Baroness Louise Casey, which was set up following Sarah Everard's murder.
A spokesperson for Mr Khan told LondonWorld: "The mayor and the commissioner had a very frank discussion which lasted for well over 90 minutes.
"The mayor made clear to the commissioner how angry he is with a return to the bad days of the Met of his childhood in the 1970s and 80s, and that neither he nor Londoners will put up with this.
"He has put the commissioner on notice.
"He said the Met needs to urgently show it has an effective plan for restoring the trust and confidence of Londoners in the police and to drive out the culture of racism, homophobia, bullying and misogyny which clearly still exists within its ranks."
Regulator the Independent Office for Police Conduct (IOPC) made 15 recommendations after an investigation into cops at Charing Cross police station between 2016 and 2018, known as Operation Hatton.
Nine linked investigations took place into a series of allegations including bullying and sexual harassment; failure to report or challenge harassment; assaulting a partner; drug and steroid use; misogynist behaviour and discriminatory actions and behaviour.
And there were a number of horrifying WhatsApp messages, which the watchdog has warned are "not isolated" incidents.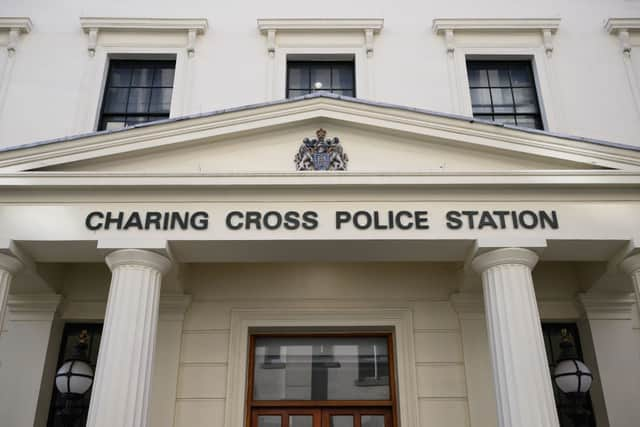 One WhatsApp conversation between two officers read
Officer 1: "My bird won't stop taking the piss. Swear to god, I'm going to smack her"
Officer 2: "Slap her one…say you didn't"
Officer 1: "I'll fucking do it. She's fucked off home."
And a separate WhatsApp conversation between two police officers read
Officer 1: "I fucking need to take my bird out, won't see her until next Saturday. Then I have to work. Promised to take her out the Friday after. Making it up to her from when I backhanded her"
Officer 2: "Grab her by the pussy"
Officer 1: "You ever slapped your missus?"
Officer 1: "It makes them love you more. Seriously since I did that she won't leave me alone. Now I know why these daft cunts are getting murdered by their spastic boyfriends. Knock a bird about and she will love you. Human nature. They are biologically programmed to like that shit."
Officer 2: "Lmao"
Officer 1: "I'm right though."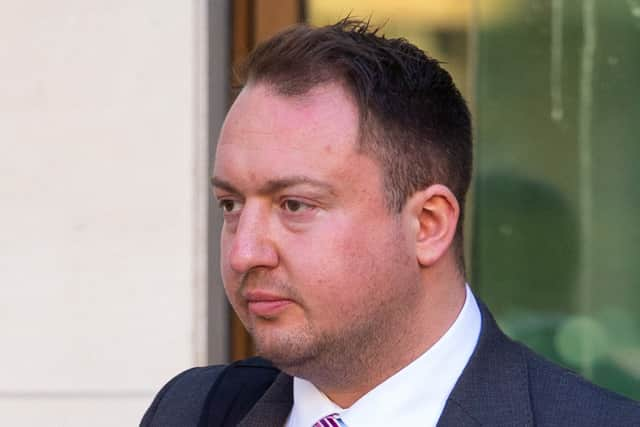 While a further conversation between two officers read
Officer 1: "I had that massive fight with my bird because she found out I'd been out on the piss with this girl who's a high class hooker a couple of weeks ago Hahahah"
Officer 1: "Make friends with high class hookers"
Officer 2: "I had one in Watford from adult work. Used to fuck her all the time" 
Officer 1: "Yes! Hahaha"
Officer 2: "used just hang out and blast her on the sly"
Officer 2: "when I was on roids and needed it every hour." 
And further messages sent about women include:
"Getting a woman in to bed is like spreading butter. It can be done with a bit of effort using a credit card, but it's quicker and easier just to use a knife."
"Fuck knows what she's on about I just wanna spuff on her" (sent by an officer in reference to another police officer's girlfriend).
"Mate my Mrs is driving me mad - come and shag a baby into her it might shut her up bro." 
Following the release of the IOPC report, Lib Dem London Assembly Member Caroline Pidgeon wrote to Baroness Casey, calling on her to include homophobia, sexism and racism in her inquiry.
She said: "It is essential that these [homophobia, racism and sexism] are explicitly stipulated in the terms of reference, to give confidence to Londoners that these issues will be fully considered and explored."
Mr Pidgeon specifically called on Baroness Casey to look at the Met's handling of the Stephen Port case, a serial killer who murdered four young gay men in 2014 and 2015.