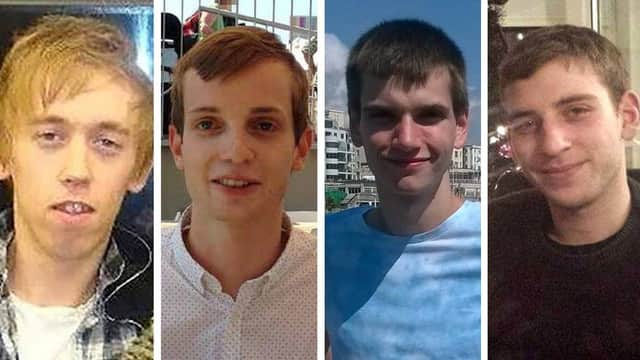 An inquest jury has concluded police failings "probably" contributed to the deaths of four young, gay men killed in east London by the Grindr serial killer Stephen Port.
The now-46-year-old Port is set to die behind bars following his murders of Anthony Walgate, 23, Gabriel Kovari, 22, Daniel Whitworth, 21, and 25-year-old Jack Taylor between June 2014 and September 2015.
Port plied the men with a fatal dose of the date rape drug GHB before dumping their bodies near his Barking flat.
Jurors today (Friday, December 10) decided that police failings "probably" contributed to the deaths, after coroner Sarah Munro QC, instructed them to return conclusions of "unlawful killing" but ruled out homophobia as an issue for the jury to consider in its conclusions.
During an inquest held at Barking Town Hall, just yards from where the victims were given fatal overdoses, the jury heard evidence as to whether "errors" or flaws in the police investigations into the deaths may have led to the killings of Port's subsequent victims.
It came after families of the murdered young men gave testimony at the inquest, including that police had refused to link the cases, had not checked Port's laptop and had failed to properly assess a forged suicide note found with the body of Daniel Whitworth, the killer's third victim.
Deputy Assistant Commissioner Stuart Cundy, previously told the inquests there was a "serious failure of policing".
He said: "Every single one of you absolutely had a right to expect a professional investigation to the standards all of us expected.
"It's fair to say those standards weren't met."
Mr Cundy said there was a "clear possibility that Stephen Port could have been identified and arrested sooner than he was".
The jury unanimously found all four men were unlawfully killed.
Jurors found the fact officers did not conduct checks relating to Stephen Port on the national database "probably contributed" to the deaths of Gabriel Kovari, Daniel Whitworth and Jack Taylor.
They also found "omissions and failings" into the investigation into Anthony Walgate's death "may have contributed to the deaths of Mr Port's subsequent victims.
Jurors told the inquest they acknowledged that police officers were under pressure and had a heavy workload, but said there were "failings that cannot be overlooked" which allowed for missed opportunities and ultimately enabled Port to continue his offending.
The coroner also confirmed she would be producing a prevention of future deaths report and has invited submissions from representatives.
She said: "These inquests have raised a number of serious concerns.
"I hope to produce my report early in the new year."
A spokesperson for the families of Stephen Port's victims thanked the jury for the "consideration and care over what's been many weeks" and the coroner and staff for the "care that's been shown" to the victims' relatives.