The family of a 24-year-old black man fatally shot by Met Police firearms officers have demanded a homicide inquiry into his killing.
Chris Kaba, a fiance, soon-to-be father and rapper from Wembley, died following a chase with armed officers ending in Streatham Hill, south London, on Monday night (September 5).
His death is being investigated by the force and the police watchdog - who have confirmed no gun was found in the vehicle he was in - and will be subject to an inquest in due course.
Now Mr Kaba's family have demanded a homicide investigation into his death and say they are "desperately appealing for any witnesses to come forward".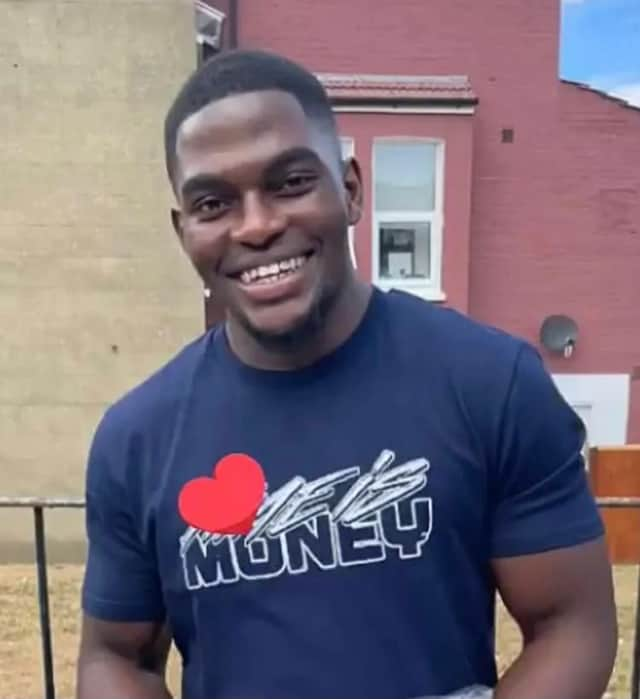 His mother told the BBC: "My heart is broken, I am speechless… Police have taken Chris from me."
The Met has offered their "sincere condolences" to Mr Kaba's family and friends, and said they are "cooperating fully with the Independent Office for Police Conduct (IOPC) investigation".
An earlier version of this article said protests were expected to take place in Brixton this afternoon. We understand this protest has now been cancelled.
Investigators confirmed officers tried to stop the car Mr Kaba was in on Monday night after an ANPR camera indicated it was linked to a recent firearms incident.
At around 10pm in Kirkstall Gardens, "as armed officers attempted to stop and contain the vehicle, a single shot was discharged by a police officer", the IOPC said.
First aid and CPR was "immediately administered" by officers at the scene, investigators said, and paramedics and the air ambulance were called out, but Mr Kaba died in hospital later that night.
No firearm has been recovered from the vehicle or the surrounding area.
In a statement from his family, via the charity Inquest, they said: "[We] seek a homicide investigation into his death from the outset.
"We have told the (IOPC) of that demand and that we do not want any delay as has happened in other fatal shootings – otherwise we and the wider public can have no confidence that the police will be held to account.
"We are devastated; we need answers and we need accountability.
"We are worried that if Chris had not been black, he would have been arrested on Monday evening and not had his life cut short."
The family also issued a "desperate appeal" for witnesses before, during and after the shooting to come forward to the IOPC or their solicitors Hickman and Rose.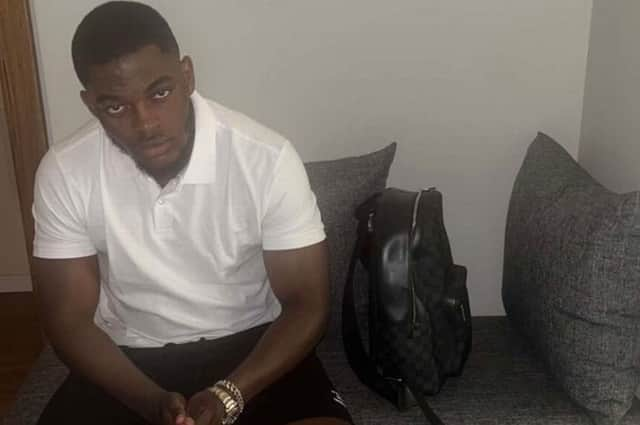 Deborah Coles, Inquest director: "When the police kill, they must be held accountable to the rule of law.
"Inquest fully supports the family's call for this to be a criminal investigation from the outset.
"It is essential that fatal use of force by police is examined with this high level of scrutiny.
"There is rightly anger and frustration at yet another black man whose life has been cut short after the use of lethal force by police.
"Too often we see misinformation and demonisation of those who die.
"We hope this is not repeated here, as family and friends mourn the loss of a loved one."
Sal Naseem, IOPC regional director, said a "thorough and comprehensive investigation" was underway.
He said: "Our heartfelt sympathies remain with Mr Kaba's family and friends, and everyone affected by this tragic incident.
"We recognise there is community concern and we appreciate questions will remain around how Mr Kaba tragically ended up being fatally shot following an attempted vehicle stop.
"We are working hard to piece together all of the circumstances surrounding this incident and we want to reassure the community these questions will be answered in due course.
"However, it will take some time before our investigation is able to uncover all of the facts.
"Anyone with information that may be useful is asked to contact the IOPC by phoning 0300 303 0779 or by emailing [email protected] - referencing "Streatham Hill".
Met Police commander Alex Boon said: "I would like to express my sincere condolences to the family and friends of the man who died.
"I recognise the devastating and lasting impact this tragic incident will have on them.
"I understand this incident is extremely concerning and I would like to reassure the community that the Met is cooperating fully with the IOPC as they carry out a thorough and independent investigation.
"I also recognise that the family and community want answers about what happened.
"I know the IOPC investigators are working hard to establish the facts but also need some time and space to be able to progress their enquiries."
He added: "We have met with key partners and community members, and will continue to actively work together to engage with, and to reassure the public, at this difficult time."
London mayor Sadiq Khan said: "When anyone loses their life as a result of police force, it's important it is properly and thoroughly investigated.
"It's right the IOPC are undertaking an investigation into the shooting of Chris Kaba, who we now have confirmation was unarmed.
"I've spoken to the IOPC today. The IOPC are fully aware of the community concern and the importance of transparency about this very serious incident.
"A community reference group is being brought together to improve local engagement.
"My thoughts remain with all those affected by this awful incident."