It comes as LondonWorld launches its Cost of Living campaign to highlight the issues in our capital this winter.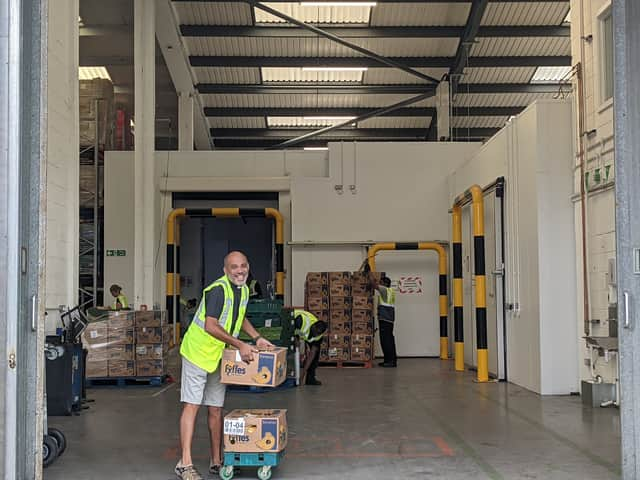 "The cost of living crisis is impacting us in two ways, " explained Rachel Ledwith, head of community engagement at the Felix Project.
"Firstly our own costs are going up, our transport and energy costs have gone up by 25% so we need to find the money to continue doing what we're doing.
"Secondly our community organisations are having more and more people reaching out to those in need.
"We need to do more even though at this really challenging time our costs are going up themselves."
The Felix Project rescues good, surplus food from the food industry that cannot be sold and would otherwise go to waste.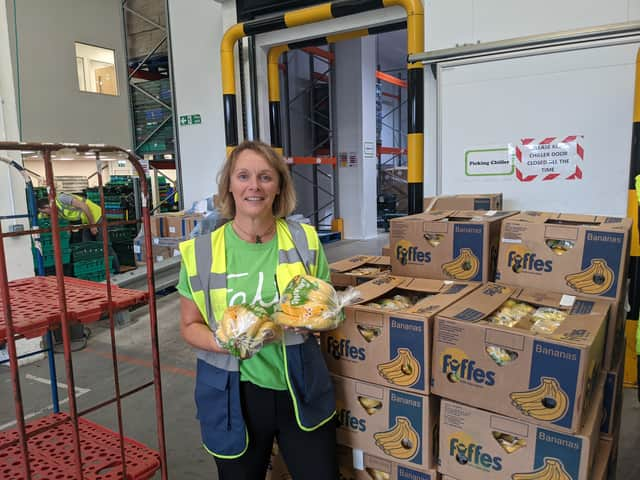 It then sorts and delivers this food to almost 1000 front-line charities, primary schools and holiday programmes in London.
Felix's Kitchen, which opened in July last year in Tower Hamlets, turns surplus food from their warehouse next door into healthy pre-packaged 'ready meals'.
It costs £1.3m a year to run Felix's kitchen and the charity says it is entirely reliant on fundraising to cover its costs.
"We really need people to help us now by donating so we can continue helping people," Rachel continued.
"We have several hundred on our waiting lists, already waiting for our services.
"We expect that to rise as the cost of living really starts to impact."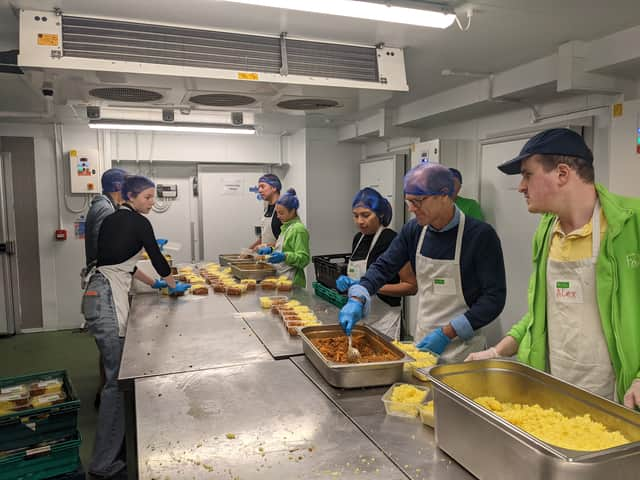 Felix's kitchen produces an average of 3,000 meals a day,six days a week.
The social kitchen recently celebrated serving one million meals to feed people going hungry in the capital.
One of the organisations who receive the meals is Sphere CIC, based in Stratford, which provides support and opportunities to empower and develop women and girls.
They provide local residents with a weekly foodbank and distribute Felix meals to those that need them.
Stuart Coole, a volunteer at Sphere CIC, says their charity wouldn't exist without their support.
"Times are hard at the moment and it's going to get worse over the winter due to the fuel costs," he said.
"We roughly serve 200 to 300 people per week and we're expecting the number to grow even greater."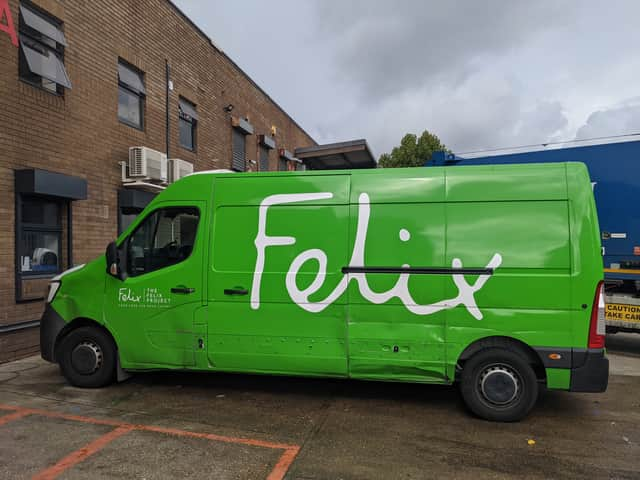 A service user at Castlehaven Food Bank in Camden, another group the Felix Project supports, said that with bills going up people on low incomes can't afford food.
"Things are difficult now for people on low incomes, they can't afford everything," she said.
"They have to pay their bills and then feed themselves and their children.
"That's why if you're on a low income or work part time, it's not enough to feed your children.
"That's why the food bank helps us.
"This winter coming with the bills increasing we won't have money left for food."
To support the Felix Project, you can donate to the charity via their website or you can sign up to volunteer at one of their warehouses.
LondonWorld and NationalWorld will be highlighting the cost of living crisis and its impact on our city in a series of articles over the coming weeks.
We will be calling on our leaders - in politics, business, and our communities - to step up for our city.
And we want to hear from you, our readers, about your own experiences. How are rising energy bills, fuel costs and food prices affecting your daily life?
What worries you about the prospect of the winter ahead? And - crucially - where can the government help?
How is the cost of living crisis in London affecting you? Contact London World and speak to one of our reporters in confidence on [email protected] or via Twitter or Facebook.