Compton Arms: George Orwell's 'perfect pub' at risk over licensing complaints
Objections that the Compton Arms, in Islington, is a "public nuisance" and "a danger to health" sparked outcry from drinkers and regulars.
Watch more of our videos on Shots! 
and live on Freeview channel 276
Visit Shots! now
An iconic north London boozer that inspired author George Orwell's essay on the "perfect pub" is at risk of closure after licensing complaints from four neighbours.
Objections that the Compton Arms, in Islington, is a "public nuisance" and "a danger to health" sparked outcry from drinkers and regulars who showered the venue in support.
English writer George Orwell - famed for dystopian novels 1984 and Animal Farm - penned an ode describing his perfect fictional pub, 'The Moon Under Water', which included stipulations such as Victorian decor, regulars being known by name, and a snack counter.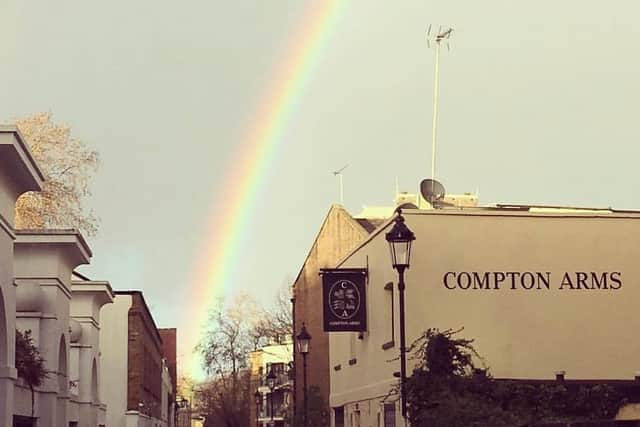 Published in 1964 by the Evening Standard, Orwell's ideal drinking haunt is known to have been inspired by the Compton Arms.
The news emerged after an Instagram post from the team behind the pub was shared online, revealing the drinking spot is being taken to licence review by the council.
A spokesperson said: "Our pub, Islington's Compton Arms, inspiration for Orwell's perfect pub, is being taken to licence review by five households in immediate proximity to the pub.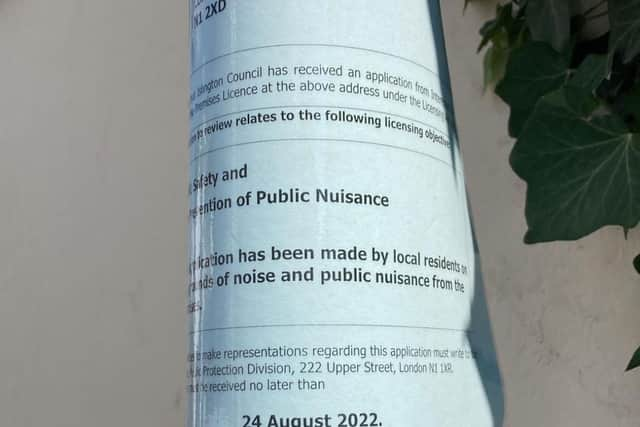 "Our other neighbours have the opposite view.
"The four have alleged that the pub is a public nuisance; a danger to health; poorly run; [and] that I am a licensee with no interest in communicating.
"Post Covid periods have seen a lot of pubs go through similar situations.
"A minority get used to the quiet then decide the pub that's been there since the 1800's, that is an asset of community value, is now a nuisance. It makes me want to cry.
"We need your help. We have been instructed that every voice of support counts as we head into the forthcoming hearing."
People have been urged to show their support for the Compton Arms by writing to the council ahead of the hearing.
They added: "Should this minority of four succeed in their requests, this famous, historic pub will no longer be financially viable for us, or any other responsible operator. It's that serious.
"Please help by lodging your support for us, this beautiful old pub and the way we run it.
"I can't begin to tell you how infuriating and frustrating these allegations are.
"Our managers, Esther and Nikki have gone to extreme lengths… and worked their socks off to run the pub considerately (and exceptionally).
"The pride these two and the rest of our team take is a joy for us as owners.
"We are tremendously proud of them, as we are of Belly in our kitchen, and of course our loyal customers."
Twitter account Saving London's pubs wrote: "The Compton Arms, tucked away on a residential street off busy Upper Street, is a gem of pub.
"Great to chat to Manager Esther and enjoy lunch in this friendly community focused pub.
"Love the little garden. A pub where everyone knows your name!"
Podcasters Oh God What Now said: "The launch for Dorian Lynskey's Orwell book was at the Compton Arms. OGWN Army, please write in to help save this lovely and historic North London pub."
While a spokesperson for the Orwell Prizes added: "The Compton Arms is one of the pubs which inspired Orwell's famous 'Moon Under Water'."
A spokesperson for Islington Council said: "A review process of the licence for Compton Arms has been invoked by residents, and the case will be heard by an Islington Council licensing sub-committee.
"This is expected to take place during the week commencing Monday, 19 September.
"As the case is under review, the council is unable to comment any further at this stage."
To show your support for the pub, send an email to [email protected] with the reference 220023934 and including your name and address, by Tuesday, August 23.