A comedian has told how she suffered a shocking antisemitic attack while enjoying a football match in a north London pub - before being thrown out of the venue.
Lifelong Arsenal fan Katie Price, 26, from east London, who is Jewish, was left in tears following the north London derby match between Arsenal and Tottenham on Sunday (January 15).
The comedian and writer, who was watching the game with friends at The Cally, in Islington, in her Arsenal shirt, intervened when fellow fans began using an antisemitic slur in their chants.
She said: "This guy then called me a 'dirty fucking Y**'.
"My friend was holding them back as he was saying: 'I'm going to f***ing beat you up, beat you both up' and all the time kept saying 'you dirty Y**.'"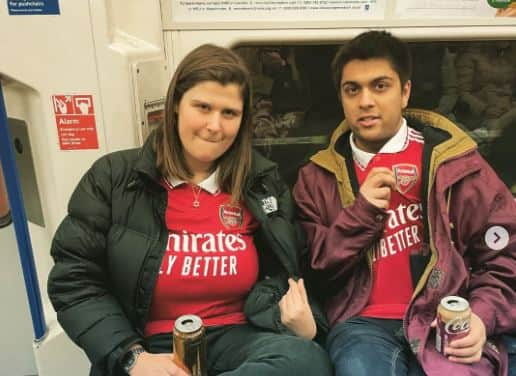 Distressed by the incident, the group were then told to leave the venue, Katie added.
"Then someone who worked at the pub came up to me and Jamie and said 'can you leave?'," she said.
"I asked 'did you not hear what he said - what he called me?' and they just told us it was time to go. I knew what was going to happen.
"We picked up our stuff to go and heard people shouting 'off you go Y**' and chanting it as we left the pub.
"We got outside and I just burst into tears - I'm not a confrontational person."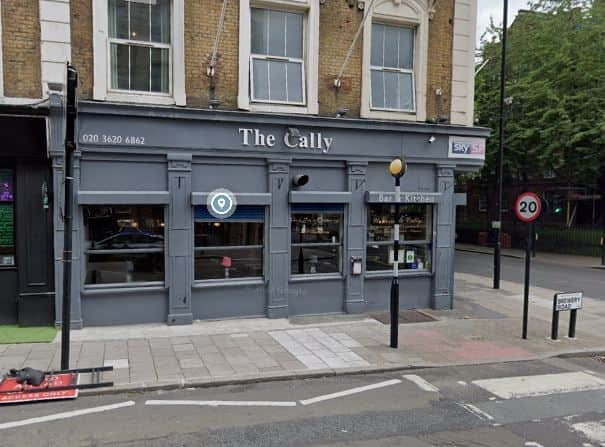 Katie reported the abuse to the police and contacted the Community Security Trust (CST), an antisemitism organisation, and shared her experience online, to raise awareness.
Recounting the incident, she told LondonWorld: "When they started ending the 'we hate Tottenham' chant with 'Y**', to my shame I let that first one go.
"More people started joining in and at that point I said something. I told them I'm from a Jewish background and they should stop saying the word as it's an incredibly offensive slur."
She continued: "I don't want everybody to be thinking 'look what happened to her' but it's about 'how can this still be happening?'
"The CST has been great. They've said they'll support me if it goes to court - they've really had my back."
The Y-word slur comes from the word 'Yiddish', a Jewish language, and is often associated with racist abuse of Tottenham fans.
Katie continued: "People make excuses, saying things like 'we've reclaimed it (the word Y**)'.
"But it was a word used by the blackshirts and the Nazis so if youre saying it as a slur, you need to have a look at yourself.
"It's actually a very offensive antisemitic slur and if you're saying 'dirty fucking Y**' then it's clearly not about reclaiming it - or about football.
"The fact you're saying you want to beat me up shows you just don't like Jewish people."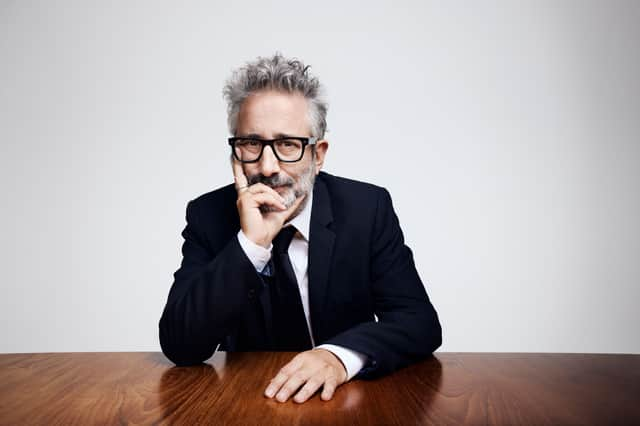 On the role of football clubs to address the issue, she said: "[Comedian and writer] David Baddiel has said a lot about how Jewish racism is pushed under the rug but this shows how bad it can get.
"I think we've done great work with the anti-racism campaign Kick It Out in football stadiums but what about on the way there to the match? The pub where you drink beforehand?
"Clubs have a responsibility and a valuable opportunity to genuinely change minds. The ball is in Arsenal's court."
A Met Police spokesperson said: "On Monday, January 16 police received a report from a woman regarding an antisemitic incident that took place at a pub in Caledonian Road, N7 on Sunday, January 15.
"Officers have made an appointment to speak to the woman and will be progressing this."
A spokesperson for the CST told LondonWorld: "The long term trend of antisemitic incidents reported to CST is that they are going up.
"This is not necessarily the case year on year but over the period of, say, the last 10 years the number of incidents reported to CST have kept going up.
"We are a multi-faceted organisation dedicated towards helping the Jewish community on every level concerning antisemitism."
An Arsenal spokesperson said: "We recognise the impact this behaviour has on our many Jewish supporters and others and condemn the use of language of this nature, which has no place in our game or society.
"Arsenal must be a safe and welcoming environment for everyone, and we want to be clear that any kind of discriminatory abuse is not welcome at our club."
They added: "Anyone identified will receive a lengthy club ban and their details will be passed to the police to commence legal proceedings.
"If any of our supporters witness any form of discriminatory behaviour, we urge them to report the incident to the police.
"If inside our stadium, report to a matchday steward or use our 'See Something, Say Something' service by texting "FOUL" to 67777 together with a description of the incident and the location within the stadium."
The Cally pub told LondonWorld they were "shocked" by the incident but could not comment further ahead of the police investigation.