Child Q protest: Diane Abbott tells demonstrators police 'cannot treat our children like this'
"The reason I'm here is that we have to draw a line, they cannot treat our children like this, it's 2022 and we've had enough of this type stuff."
Watch more of our videos on Shots!
and live on Freeview channel 276
Visit Shots! now
Diane Abbott told a crowd "we have to draw a line, they [police] cannot treat our children like this" at the protest against the police strip search of a black schoolgirl.
Child Q said she didn't know if she would ever feel normal again.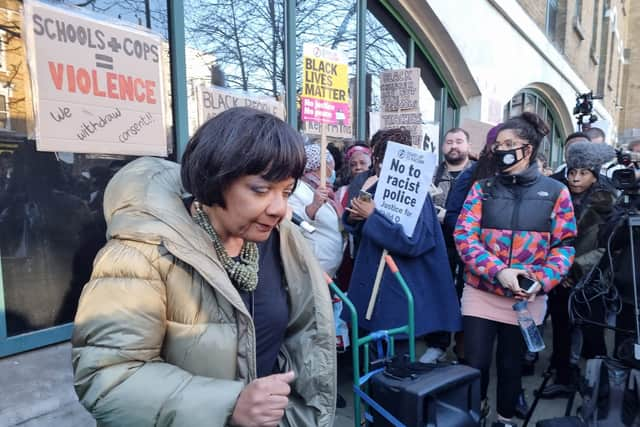 Ms Abbott, the MP for Hackney North and Stoke Newington, said she was at the rally to "support the child and her family".
The Labour MP said: "A series of deaths in the custody of this police station.
"I thought, because I'm an optimist, that we had put the worst of that behind us.
"But here we are confronted with brutality by Hackney police officers all over again.
"Some people are saying this is very sad, but it's an isolated incident. These police officers are bad apples.
"Their statistics tell us something different in the last year in Hackney and Tower Hamlets alone, 25 children under 18 were strip searched.
"Tell me how many of them do you think were black.
"Out of 25 that were children that were strip searched, only two were white.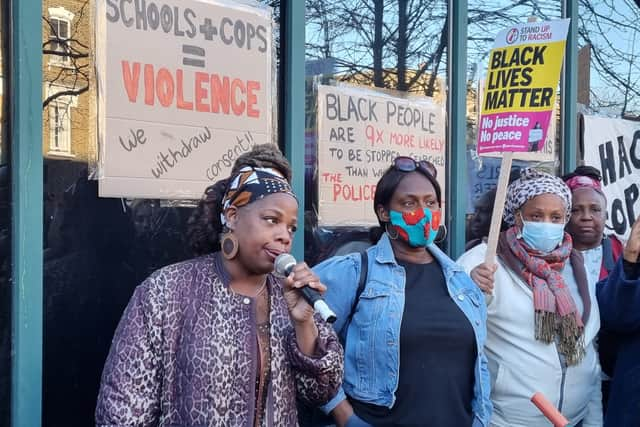 "Don't tell me about isolate incidents and bad apples, the reason the police were able to do that to that child was because they have done it before, they have done it before.
"And nothing happened to them. But this time I hope it is going to be different."
More than 9,000 children were strip searched by the Met Police in the last five years including 35 children under the age of 12, Freedom of Information data shows.
Ms Abbott also hit out at Child Q's school.
"I've spoken about the police and there's more I could say about the police, but let me just say something about the school," she said.
"What type of teacher calls the police on a pickney because they smell ganja.
"What is that, you call the police on a child because you think you smell cannabis.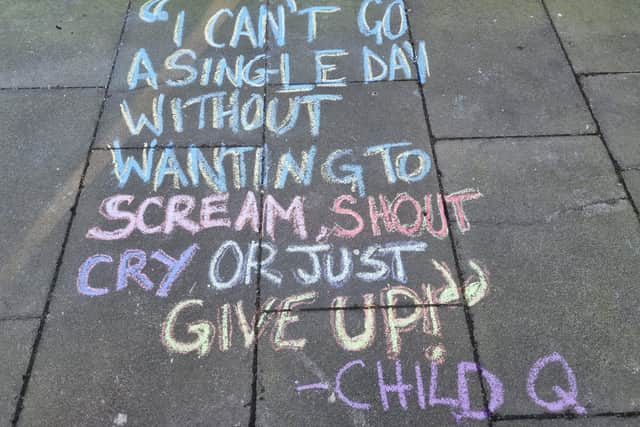 "You call the police on a child, you don't inform the parents.
"They found nothing, what kind of school does that.
"Schools are supposed to be places of safety, who wants to send their child to school and knows their teachers will call the police on them like that.
"My view is that any teachers involved in this, they need to be reprimanded.
"Anyone who is a parent knows how they feel about this child.
"Can you imagine if it was your child?
"The reason I'm here is that we have to draw a line, they cannot treat our children like this, it's 2022 and we've had enough of this type stuff."
A protester at the rally claimed that the teacher involved had been sacked, however LondonWorld has not been able to verify this information.
Solicitors representing Child Q and her family have said they are launching civil proceedings against the Met Police and the school.