Amazon is introducing a fleet of e-cargo bikes and a team of on-foot couriers to replace thousands of van deliveries in London.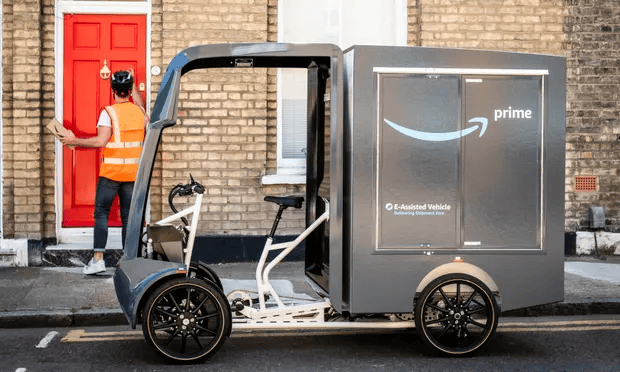 Amazon plans more such delivery hubs around the UK this year as part of its efforts to cut its carbon emissions
This is part of the company's pledge towards a net zero future, as it strives to deliver half its shipments with net-zero carbon by 2030 and all by 2040.
John Boumphrey, the UK country manager of Amazon, said: "Amazon is driving towards a global net-zero carbon future.
"One way we're doing that is through the transformation of our transportation networks.
"Our new e-cargo bikes, walkers and growing electric vehicle delivery fleet will help us make more zero emission customer deliveries than ever before across London and the UK in the coming months."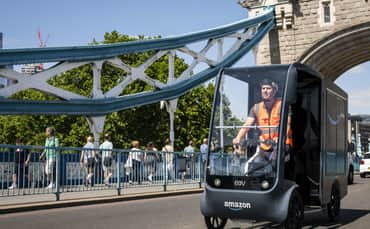 Cllr Mete Coban, Hackney council cabinet member for environment and transport, said: "Tackling transport emissions is key if we're to reach net zero.
"We're really pleased to have worked with Amazon to support them to take traditional vans off the streets and replace them with e-cargo bikes.
"This will help to reduce emissions and improve air quality for people in Hackney and beyond."
This move has been welcomed by Energy Minister Greg Hands who called it a "fantastic vote of confidence in British energy security", which can be boosted by businesses "taking the lead in moving away from expensive fossil fuels".
About 2,000 cargo bikes were sold in the UK for commercial use in 2020, according to the Bicycle Association, and a similar number were sold for use by families and individuals.
That number is expected to have soared last year.
The new hub coincides with plans to double the number of solar energy projects at UK sites by 2024.
Amazon said more than 30,000 new modular solar panels will be installed on its facilities in Manchester, Coalville, Haydock, Bristol and Milton Keynes by the end of the year.