City Hall says the measures would make London greener, healthier and less congested.
The scheme could be expanded from 2023.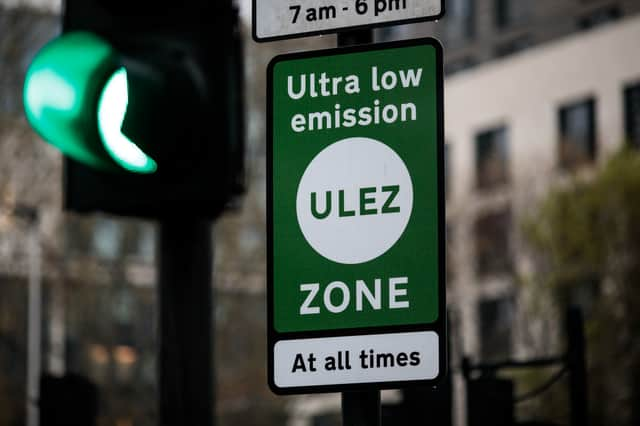 Labour mayor Mr Khan said the issue was a "matter of social justice", adding: "We simply don't have time to waste."
It comes after figures showed air pollution is still causing 4,000 premature deaths a year - with the highest rate in London's outer boroughs, which the ULEZ doesn't currently cover.
While pollution activist Rosamund Adoo-Kissi-Debrah, whose nine-year-old daughter Ella, was the first person in the UK to have air pollution listed on her death certificate, in 2013, said the issue was a "public health emergency".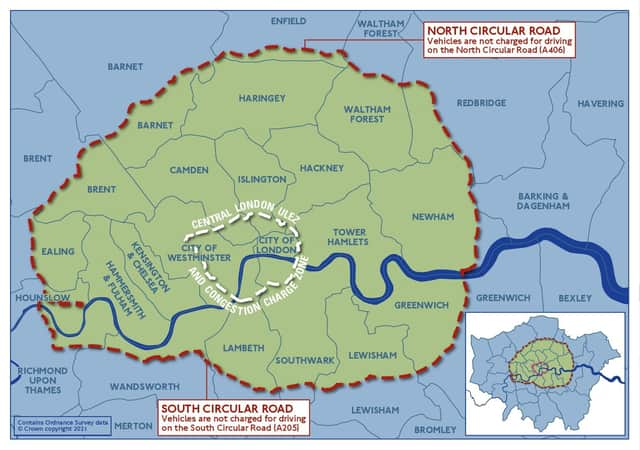 She said: "By expanding the ULEZ, people will be encouraged to get rid of their dirty vehicles, and children like Ella will breathe more easily and have a better quality of life.
"Since Ella's death in 2013, the number of children dying from asthma in London hasn't changed, it's between 8-12 every year.
"We must continue to clean up the air in order to save lives, especially for people living in poorer communities."
City Hall anticipates that expanding the charge would reduce the most polluting cars on the capital's streets by a further 20,000 to 40,000 per day.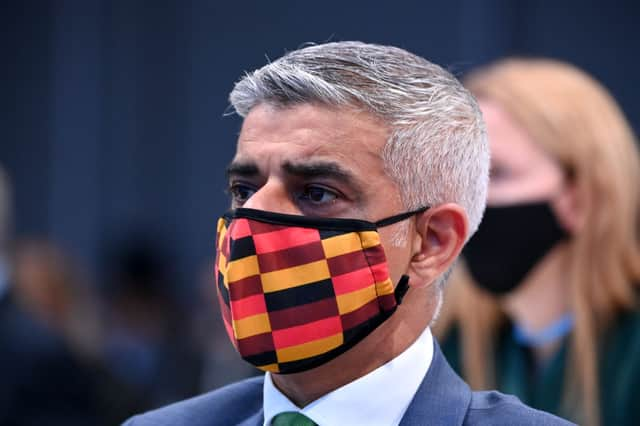 While the measure would reduce carbon dioxide emissions by between 135,000 to 150,000 tonnes in outer London, and cut nitrogen oxide emissions from cars and vans by between 285 and 330 tonnes.
Sarah Woolnough, head of Asthma + Lung UK, said the move was a "landmark moment in protecting the lives and lungs of all Londoners".
And Jemima Hartshorn, from Mums for Lungs, said: "Despite having campaigned for a London wide ULEZ since 2018, I did not dare to hope this would become reality soon."
It follows United Nations (UN) climate change experts warning of a brief window to tackle the climate crisis, with car traffic in the city needing to drop by 27% to reach net-zero by 2030.
While congestion in the capital cost London £5.1bn last year.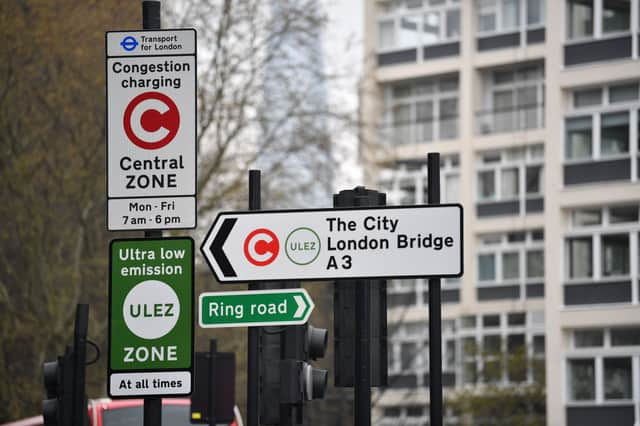 The mayor gave a speech at Forest Hill, School Waltham Forest on Friday, announcing that he has asked TfL to consult on the plans to expand the ULEZ.
He confirmed he is ruling out the clean air charge and Greater London boundary charge, and is set to scrap all existing road user charges, such as the ULEZ and congestion charge.
"One of the reasons why we're extending the Ultra Low Emission Zone, subject to consultation, is because we realise that the poorest Londoners who are least likely to own a car will suffer the worst consequences of toxic air," Mr Khan told LondonWorld.
"Outer London has a larger number of people dying because of air pollution than other parts of our city so the area needs policies that help them.
"Having clean air should be a basic right for everyone in our city.
"However there are some people who have poor public transport, poor alternatives which is why they rely on their car.
"It's really important we support those so that they don't need to be using their car by providing attractive alternatives.
"That means making sure there are more buses in outer London, than there currently are and safer cycling routes.
"What we're going to do is make sure we improve public transport in outer London, improve walking and cycling routes and at the same time extend the ULEZ."
Caroline Pidgeon, Liberal Democrat London assembly member, said: "The extension of the ULEZ is right and necessary to tackle toxic air pollution - it does not stop at the South and North Circular.
"The policy must however be coupled with an ambitious scrappage scheme to assist disabled people and people on low incomes to give up older polluting vehicles.
"Many parts of outer London also have poor public transport links and are currently suffering from reduced train timetables. The ULEZ extension must go hand in hand with improving public transport in outer London, including new orbital bus services and restored train timetables."
Mr Khan said the rising cost of living was a key factor, and extending the ULEZ would have the biggest impact on emissions, while balancing the pressures on Londoners' budgets.
He also vowed to bring in the "biggest scrappage scheme feasible" to help low-income, disabled and business-owning Londoners, and will urge the government to support this.
All vehicles eligible will have to pay the £12.50 daily charge, while non-payment could result in a £160 fine.