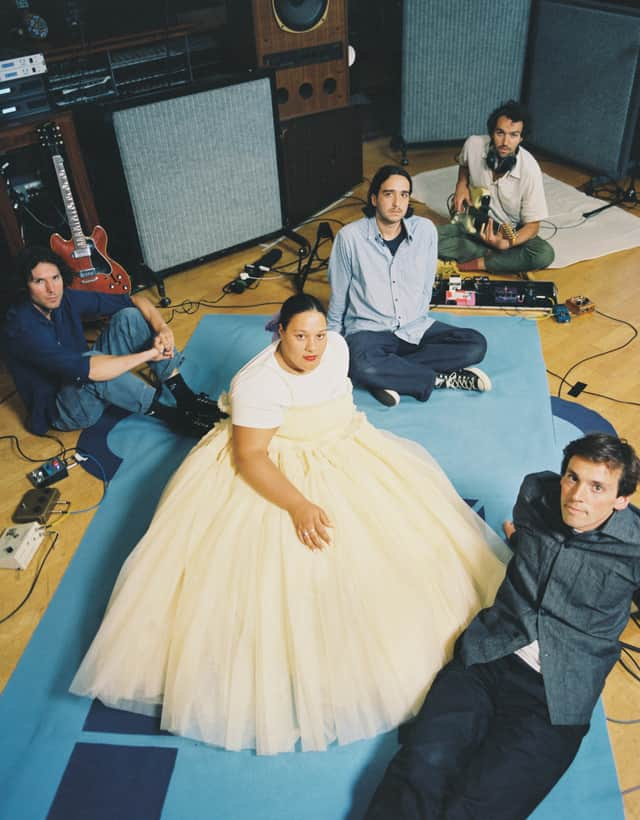 Known for vocals as soft as a puppy's ears, singer Nancy Andersen – of indie pop band, Babeheaven – shows us around her home neighbourhood of Camberwell.
Nancy met producer Jamie Travis, the other founding member of Babeheaven, at the football classes her father used to coach when they were both children.
They began performing at friends' house parties and making demos after work, but in 2020 brought out their dreamy debut album, Home For Now.
Their new song, The Hours, is the first material they've released since and is a mellow, contemplative track that aims to capture something of the repetitive nature of life.
Nancy regularly speaks about how London inspires her deeply personal lyrics.
"We both grew up in west London and have made pilgrimage over to South now," she said.
"I've really enjoyed the change of living in Camberwell.
"There's a nice mix of people and I love seeing how all the art school students dress.
"It's also great having so many hair shops near me.
"To be honest, I find London as a whole deeply inspiring, even the weather.
"I find the thick layer of clouds that engulfs the city in winter so beautiful and always have done."
For the latest in our Live Like A Local series, Andersen gives us a tour of Camberwell - picking out her favourite bars, cafes and restaurants.
Nancy Andersen's top spots in Camberwell
Fowlds Cafe 3 Addington Square, London SE5 7JZ
During lockdown I used to walk here and get a coffee and cake before doing a round of Burgess Park.
The canelés are delicious, I highly recommend them.
Omni 24A Peckham Rye, London SE15 4JR
This is a vegan restaurant that our friend started.
It's super delicious, whether you're vegan or not.
Rat Records 348 Camberwell New Road, London SE5 0RW
A secondhand record shop that always has an album you want to buy.
I can never go in and not come out with something.
Cutie pies at Grove House Tavern 26 Camberwell Grove, London SE5 8RE
Sometimes I walk past this pub and it feels like a runway, with everyone checking out your outfit as it's a proper neighbourhood hangout.
However, don't be intimidated and have a pie – they're so yummy.