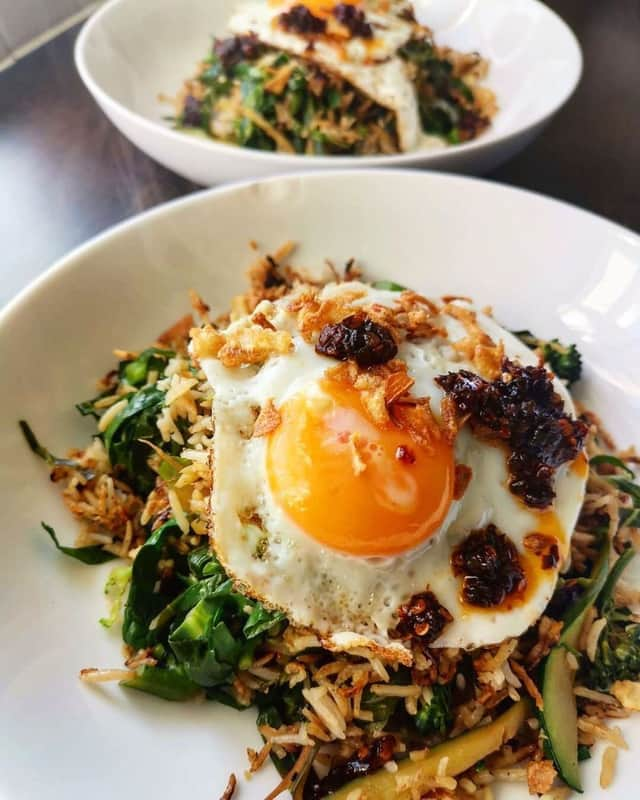 Hannah Quinn and Victoria Durant are two friends on a mission - to help people rediscover their unloved cookbooks gaining dust on their shelves.
The pair, both 33, who met sitting next to each other at work, started the Cookbook Circle in January 2020, as a club for fans of eating, cooking and meeting new people.
Over lockdown, when they were no longer able to host their events, the girls decided to start their own podcast, talking about food (mostly), sharing recipes and reviewing the most popular cookbooks, from Nigella Lawson's How to Eat to Nigel Slater's Kitchen Diaries.
"We didn't start as a podcast, we started as a cookbook club where people would come along," Hannah told LondonWorld.
"We would have monthly meetups under a certain theme and people would cook some food and kind of bring it along almost like a potluck.
"But it was to encourage people to use their cookbooks that they had at home, because we felt like lots of people had cookbooks at home that they just never opened anymore.
"But then when lockdown hit we went on to create a podcast."
"Late last year, we were just like, let's just record something, let's come up with a structure and see how it goes," Victoria explained.
"I think it goes against both of our instincts, we're both people that like to plan and know what's happening and like, know how things are going to go.
"But we just decided we're just going to put something out there and hold ourselves accountable and just do it and see how it goes and be brave about it.
"And we loved it. We love doing it.
"We never thought anybody would listen to it outside of like our 10 friends and family that we told about it."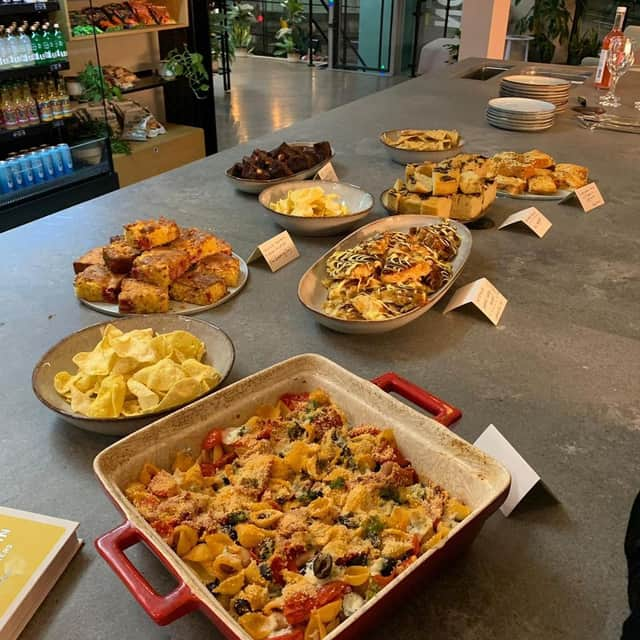 One season and 20 episodes later, the Cookbook Circle podcast has been downloaded 10,000 times and has attracted listeners all over the world from Australia to the US.
The podcast follows the same formula as their events, focusing on cookbooks gathering dust on people's bookshelves.
"We always kind of talked about how what was really important to us was not chasing this endless kind of PR train of new cookbooks, because you can end up spending hundreds of pounds every month, every year on these, shiny cookbooks," Victoria continued.
"And those cookbooks come out and they've actually only got one viable dish in there for you as a home cook or a couple.
"And so that's where the idea of the Best Cookbooks of all Time list came from is that we were just trying to find out what are the best cookbooks and the classics, but also what does everybody have in their house?
"We know that everybody who likes to cook has probably got a Delia Smith book, a Jamie Oliver book, maybe some kind of fine dining book as well that they've been given.
"And we wanted to go and figure them out to see if they kind of hold up."
To celebrate the end of the podcast's first season, the girls hosted a Supper Club in Dalston, Hackney, last month, in which the menu included all of their favourite dishes they discussed that season.
"I think at the heart of everything that we've always wanted to do was kind of build a little community that could talk about cookbooks and talk about eating in a really non pretentious, non judgemental way," said Hannah.
"It was just a shared passion or shared love.
"So that's why we started with those events.
"So people can cook and come and meet other food lovers and exchange recipes and do all of that which kind of came into the podcast and then it's like, done full circle with the supper club thing.
"I think the definition of a supper club is very up for discussion.
"Like sometimes they're like super fine dining, and they've got like plated three course meals where, you know, it's all very fancy and that would kind of go against everything that we stand for.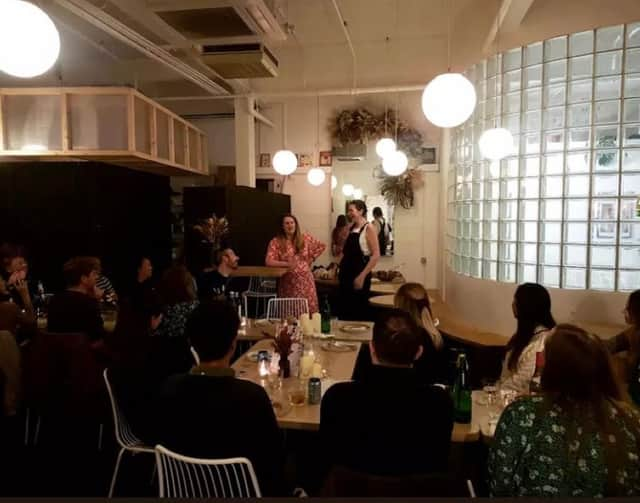 "But I think what was lovely about last month was that it was totally like family style and sharing.
"It was just really lovely to bring a bunch of people around the table that haven't necessarily met before and you can never really have silence or a dull moment when there's food on the table."
Looking ahead, the pair are launching a Christmas Special in December discussing their favourite seasonal cookbooks.
They also shared their favourite winter recipes with LondonWorld.
"Although we're not always complimentary about Jamie Oliver, this is a solid recipe."
For Victoria, it's Julia Child's Boeuf Bourguignon from Mastering the Art of French Cooking.
"It's a bit of a project but perfect for something to do on a freezing Sunday afternoon and the payoff is great! You probably could serve it with Delia Smith's mash, too."
The pair plan to take a break after their Christmas special and aim to launch season two of the Cookbook Circle podcast in 2022.