Meet the female Masterchef and Chef's Table stars leading London's sustainable food revolution
From chefs to urban farmers, London businesses are pushing the boundaries of what sustainable eating means, with many of the trailblazers women.
Watch more of our videos on Shots! 
and live on Freeview channel 276
Visit Shots! now
Over the past decade countless studies have shown an irrefutable link between the mounting climate crisis and how we eat. However, Londoners are fighting back.
From chefs to urban farmers, London businesses are pushing the boundaries of what sustainable eating means with an approach that includes social justice and recyclable restaurant interiors, as well as ingredients produced using eco-friendly techniques.
Even more excitingly in an industry that has long been dominated by men – according to the Office of National Statistics, just one in four chefs in the UK is female – many of these trailblazers are women.
One of the leading lights is chef and restaurateur Chantelle Nicholson, whose new restaurant, Apricity, opened on Mayfair's Duke Street in April.
The New Zealander is one of Celebrity Masterchef's expert chefs, and brings her passion of sustainability to BBC TV screens.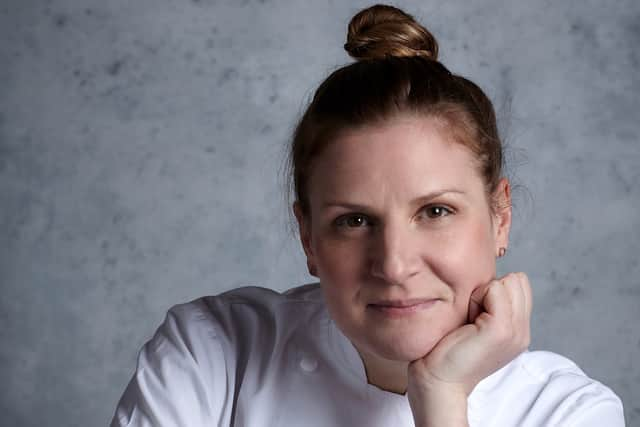 "My vision of sustainability is a 360-degree approach that involves people, purpose and planet as well as profit," she told LondonWorld.
"Our goal is to be as circular as possible and to shift some of the norms within the hospitality industry."
Vegetable-focused dishes such as oyster and black pearl mushrooms with herb relish hero small producers who use regenerative techniques and are based in and around east Sussex and Kent, with some ingredients coming from urban farms in Canary Wharf.
However, where Nicolson's vision takes things one step further is through Apricity's operations.
"We use renewable energy sources and measure our usage constantly, setting realistic targets to reduce our output," she continued.
"We turn off appliances when they're not vital and are able to track the usage of our kitchen equipment through wireless connectivity.
"We also tackle food waste by designing our menus to incorporate skins, seeds, tops and tails."
Food waste is a major issue. More than seven million tonnes of food is thrown out in British homes every year, over half of which could have been eaten.
Greater London has the worst food waste rate in the UK, while a third of all food produced globally is wasted, causing completely avoidable greenhouse gasses such as methane.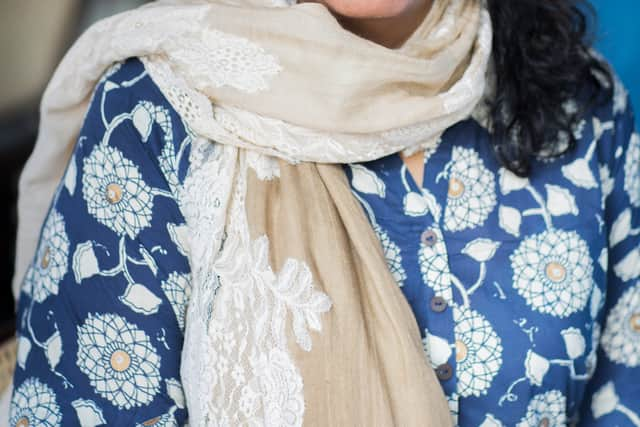 Entrepreneur Jenny Costa is tackling the problem head on through her company, Rubies In The Rubble, which creates condiments from surplus fruit and vegetables.
Produce is wasted for a number of reasons, from shape (think curly cucumbers that don't fit standard packaging) to being too ripe to fulfill supermarkets' shelf-life criteria. Over the last decade, the company has saved 351,600 kg from the bin, the equivalent of 294,500 kg of CO2 emissions.
The soaring price of wheat and cooking oil caused by the war in Ukraine has thrown concerns around Britain's food supply into sharp relief.
According to the government's food security report 2021, Britain currently produces around 56% of the vegetables and 16% of the fruit we consume.
The rest is imported, causing unnecessary carbon emissions from transport and storage, as well as pressurising British farmers to sell for less in order to compete with the international market – despite the fact their growing costs may have been significantly higher.
Londoners are responding with urban food growing projects that often play an important role in educating locals about seasonality, as well as providing access to green spaces for those who don't have their own gardens.
Growing Communities, founded by Julie Brown, is a not-for-profit that harnesses the collective buying power of residents in Hackney and directs it towards small scale farmers who are producing food in a sustainable way, supplying hundreds of veg boxes every week.
It also has its own two-acre organic farm in Dagenham overseen by head grower Alice Holden.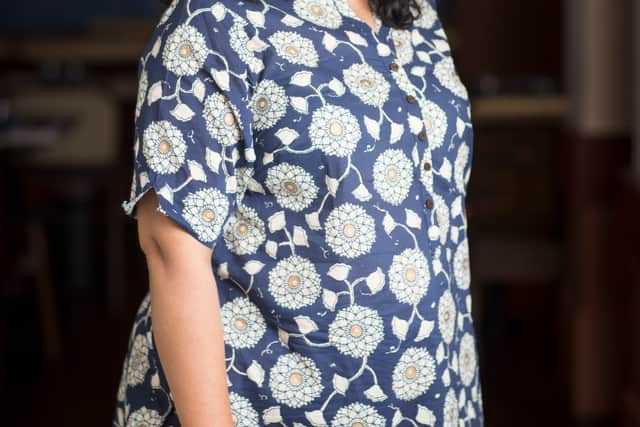 The term 'sustainability' also refers to social justice and equal opportunities for women of colour in the food industry is an often-overlooked part of the conversation.
"You cannot be what you cannot see and there are sadly too few women of colour in the industry who are visible," said Asma Khan, founder of Darjeeling Express (which is currently looking for a new site) and the star of Netflix Chef's Table season six.
"Behind the walls of the kitchens, there may be women of colour working but they're not celebrated.
"There are clearly issues with how women of colour progress in hospitality as there are so few that have been successful."
Khan works to redress this balance by employing women who are 'home cooks' i.e. have never received any official training.
"The separation between home cooking and restaurant cooking has evolved over time and has disproportionately favoured men," she explained.
"Men often learnt the art of cooking, not as most women did to feed their families, but so that they could get a job. There is also a huge element of self-selection and a 'boys club' culture which discourages women from seeing cheffing as a potential career."
According to Carole Bryon, owner of Lady Of The Grapes – a wine shop and bar that focuses on pours from female makers – the world of wine is similarly patriarchal.
"Women have always been there but in the shadows. For instance, if a couple is working equally on their domain only the name of the man will appear on the bottle. These women have skills and knowledge and are not merely 'helping'."
Her list centres around organic and biodynamic wines i.e. those grown without the use of chemical fertilisers which is vital soil health – as well as being healthier for drinkers.
Stand out producers include Xaviere Hardy of France's Les Terres Bleues who utilises homemade treatments made from nettle comfrey, horsetail and willow against pests and Angela Michlits of Meinklang, a 55-acre estate in Austria run on the principles of integrative agriculture.
"For sure the wine industry (as many others) needs to evolve as its impact on the environment is huge and the demand for more eco-friendly production is increasing," she said.
"Customers are becoming more conscious that their way of consuming has an impact and that choosing a greener wine is in fact a political action."
With so much female talent in London's sustainable food scene, it's hard to justify not taking this kind of political action when eating out – and if delicious food or wine comes with it, all the better.