Poplar: Daughter whose father died with Covid-19 in nursing home to take legal action
Legal action is being started by 30 families against the government, care homes and hospitals over the deaths of relatives in the early days of Covid-19.
Watch more of our videos on Shots!
and live on Freeview channel 276
Visit Shots! now
A heartbroken daughter who lost her father to Covid-19 is taking legal action against a care home and the government saying not enough was done to protect him from the virus.
Amanda Henry lost her 78-year-old father, Robert Henry, to Covid-19 in April 2020. He was a resident at Aspen Court Nursing Home in Poplar, east London.
Ms Henry is among 30 families who are starting legal action against the government, care homes and several hospitals in England over the deaths of their relatives in the early days of the Covid-19 pandemic.
The legal claims focus on the decision in March 2020 to rapidly discharge hospital patients into care homes without testing or a requirement for them to isolate.
The cases follow a 2022 High Court judgement that ruled the policy was unlawful - as it failed to take into account the risk to elderly and vulnerable care home residents of asymptomatic transmission of the virus.
The families are claiming damages for loss of life and the distress caused.
'They told me not to worry'
"When my dad became ill it was quite early in the pandemic. The national lockdown was in the middle of March but the care home lockdown was towards the beginning of March," Ms Henry told LondonWorld.
"The care home contacted me in the beginning of April to tell me my dad was unwell. They were describing the symptoms of Covid that we were being told during the press conferences. They told me not to worry. Within a couple of days the doctor had come in and it was quite clear that he had Covid."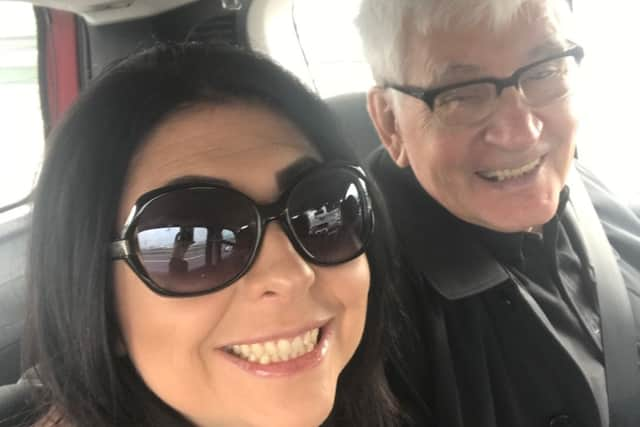 The government said at the time it had "tried to put a protective ring" around care home residents but Ms Henry claims this was not the case.
She said: "The GP had said he had three tests available for the entire care home which he had already used on other residents. It was evident at the time that there was a serious problem."
She continued: "The GP allowed me to go and see him. It was shocking to witness the lack of PPE that the care home had. I saw staff not having PPE on, witnessing staff wearing the same PPE going in and out of residents' rooms, also giving my dad personal care without wearing any gloves."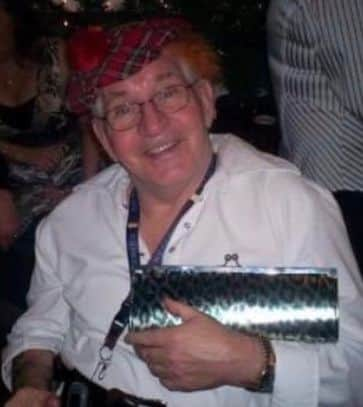 Ms Henry received a call on April 8 2020 saying her father was about to die. She rushed to the home, which was minutes away from her house to discover he had already passed away.
Ms Henry believes her father passed away long before the nursing home had called her.
"When I went into his room I could see that my dad had passed way before they had called me," she said. "He was cold, he was rigid, his fingers were turning blue. It wasn't for me someone who had just passed. There was no warmth in him, he was completely stone cold and that has stayed with me. I want answers from the care home and I want them to tell me what could have been done differently."
All the families are bringing claims for damages against the secretary of state for health and social care - as well as the individual care homes and hospitals involved in each case. They argue the European Convention on Human Rights was breached, including a failure to protect their relatives' rights to life and to protect them from discrimination.
Leigh Day solicitors
Emma Jones, from Leigh Day solicitors, which is representing the families, said: "We had hoped to try to progress our arguments without being forced to start legal action, but unfortunately not all of the defendants would agree to extending the deadline for formally launching the cases. As a result we have taken the necessary step of issuing these claims to protect the positions of our clients and the loved ones they have lost. You cannot underestimate the impact of the tragic loss of life, losing a loved one in such harrowing circumstances, has had on our clients.
"We hope that through bringing these cases there will be a full and thorough investigation into the deaths, which might help our clients to feel they have obtained justice for their loved ones."
Department of Health and Social Care
A Department of Health and Social Care spokesperson said: "Our thoughts are with all those who lost loved ones during the pandemic. Throughout the pandemic, our aim was to protect the public from the threat to health posed by Covid and we specifically sought to safeguard care home residents based on the best information at the time.
"We provided billions of pounds to support the sector, including on infection and prevention control, free PPE and priority vaccinations - with the vast majority of eligible care staff and residents receiving vaccinations."
Aspen Court
A spokesperson for Aspen Court said: "Our thoughts and sympathies remain with all those who lost a loved one from Covid-19. We remain grateful to our kind care colleagues for their dedication and compassion during what was an exceptionally difficult time for everyone connected to care.
"We adhered to the government guidance in place throughout the pandemic, and our priority has always been the safety of the residents who make their homes with us. We are unable to comment further given the ongoing legal proceedings against several parties."