Campaigners call on South Bank Covid Memorial Wall to be made permanent on one-year anniversary
This comes as officers investigating the 'partygate' scandal at No 10 Downing Street have said they will issue 20 fines for breaching Covid restrictions.
Watch more of our videos on Shots!
and live on Freeview channel 276
Visit Shots! now
Campaigners are calling on the Covid Memorial Wall on the South Bank to become a permanent fixture, on its one year anniversary.
The wall started on March 29 2021 when the first red heart was painted on the 500-metre wall facing the Houses of Parliament, across the River Thames.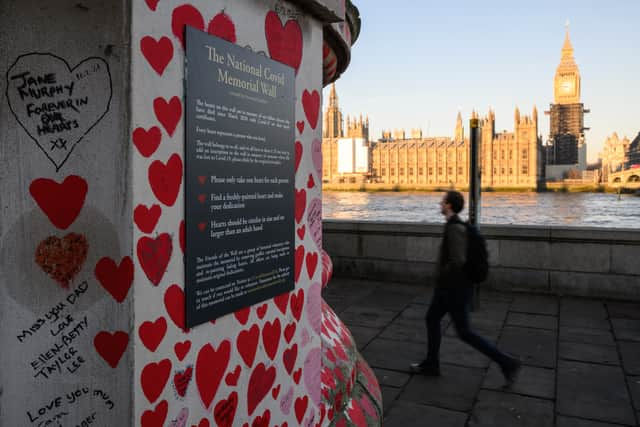 It is the project of campaign group Covid-19 Bereaved Families for Justice UK.
A silent procession along its length will take place at 3.30pm today, with a petition calling for the wall to be made a permanent memorial to be handed into Downing Street at 4.30pm.
It currently has over 100,000 signatures.
A candlelit procession will take place at 8pm along the wall.
Scotland Yard has concluded laws were broken when a series of parties and gatherings went on in Downing Street and Whitehall during the coronavirus lockdowns.
The string of allegations included a 'bring your own booze' summer drinks party, several leaving dos for staff and an alleged gathering in the prime minister's flat above No10.
Questionnaires were distributed by the force to more than 100 staff members and aides at the heart of government - including prime minister Boris Johnson.
Police have more than 300 photos and 500 pages of documents from the Sue Gray inquiry, including photos of parties and security camera images, the Guardian said.
Detectives from the special enquiries team are leading the investigation, while the Sue Gray inquiry is expected to be published in full once the Met completes its work.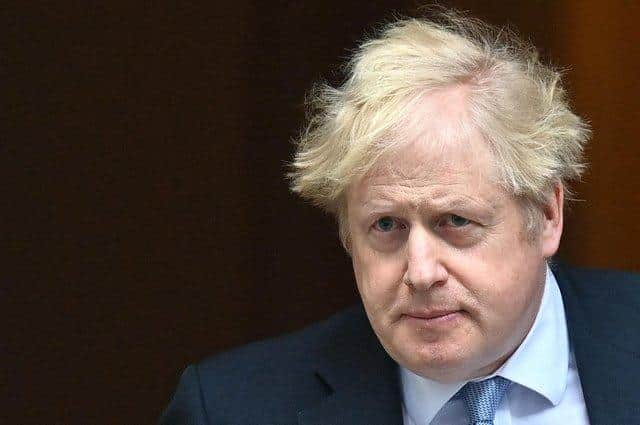 The prime minister faced a slew of calls to quit as the scandal emerged, and his position was left under threat due to some MPs calling for a vote of no confidence in his leadership.
No10 has pledged to reveal whether Mr Johnson is fined, but has not said whether he has been interviewed by the police.
A Met spokesperson said: "The investigation into allegations of breaches of Covid-19 regulations in Whitehall and Downing Street has now progressed to the point where the first referrals for fixed penalty notices (FPN) will be made to ACRO Criminal Records Office.
"We will today initially begin to refer 20 fixed penalty notices to be issued for breaches of Covid-19 regulations.
"The ACRO Criminal Records Office will then be responsible for issuing the FPNs to the individual following the referrals from the MPS."
They added: "We are making every effort to progress this investigation at speed and have completed a number of assessments.
"However due to the significant amount of investigative material that remains to be assessed, further referrals may be made to ACRO if the evidential threshold is made."
"As it has for all fixed penalty notices issued during the pandemic, the MPS will follow the College of Policing Approved Professional Practice for Media Relations which states 'Identities of people dealt with by cautions, speeding fines and other fixed penalties – out-of-court disposals – should not be released or confirmed'.
"We will not confirm the number of referrals from each individual event subject to our investigation as providing a breakdown at this point may lead to identification of the individuals."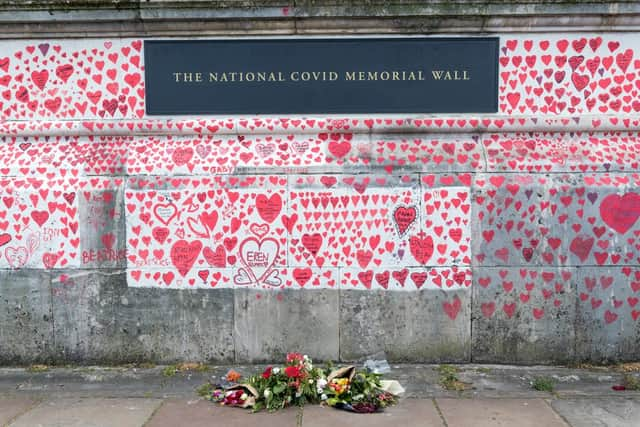 In a statement the Covid-19 Bereaved Families for Justice UK said: "A year ago today, bereaved families from across the UK drew the first hearts on the National Covid Memorial Wall.
"One heart for every life lost to the virus.
"A year on, far from offering closure, the prime minister's team are being fined for breaking their own rules regularly and blatantly.
"The same rules that families across the country stuck with even when they suffered terribly as a consequence.
"It's crystal clear now that whilst the British public rose to the challenge of making enormous sacrifices to protect their loved ones and their communities, those at 10 Downing Street failed.
"Frankly, bereaved families have seen enough.
"The prime minister should have resigned months ago over this.
"By dragging it out longer all he is doing is pouring more salt on the wounds of those who have already suffered so much."