'Partygate': Met Police set to issue No10 fines TODAY
The Met Police is said to have concluded laws were broken when a series of parties and gatherings went on in Downing Street and Whitehall during the coronavirus lockdowns.
Watch more of our videos on Shots!
and live on Freeview channel 276
Visit Shots! now
Officers investigating the 'partygate' scandal in No10 Downing Street are set to issue fines for breaching lockdown regulations, the Met Police have confirmed.
Scotland Yard has concluded laws were broken when a series of parties and gatherings went on in Downing Street and Whitehall during the coronavirus lockdowns.
The string of allegations included a 'bring your own booze' summer drinks party, several leaving dos for staff and an alleged gathering in the prime minister's flat above No10.
Questionnaires were distributed by the force to more than 100 staff members and aides at the heart of government - including prime minister Boris Johnson.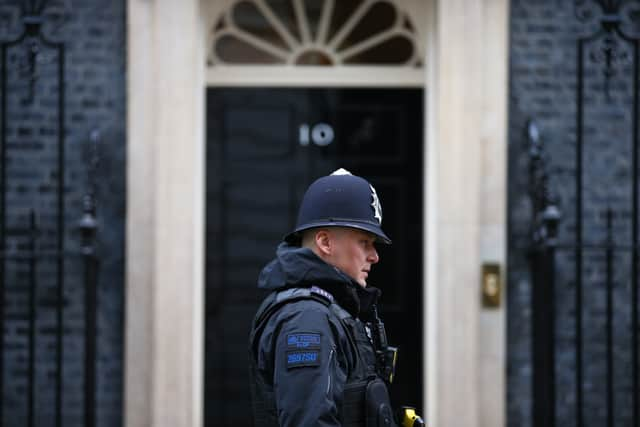 Now 20 fines, thought to be related to the least complex cases, with more to follow, are set to be issued today, the force has confirmed.
The Met said referrals would been made for the first tranche of fixed penalty notices (FPNs) over the scandal, which was also investigated by top civil servant Sue Gray.
The update comes eight weeks after Scotland Yard began assessing evidence gathered by the Whitehall inquiry, led by senior staff at government department the Cabinet Office.
Mr Johnson's wife Carrie, civil service boss Simon Case and ex-prime ministerial private secretary Martin Reynolds were also given questionnaires on alleged Covid rule breaches.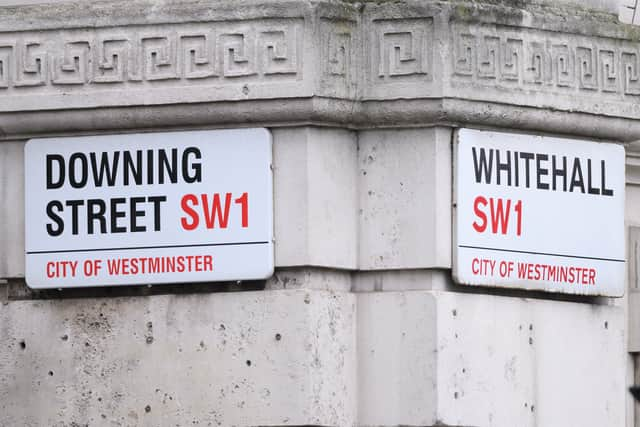 The Met last week confirmed it was interviewing people and no fines had yet been issued.
Cops are investigating 12 events in 2020 and 2021, with Johnson said to have attended six.
Police have more than 300 photos and 500 pages of documents from the Sue Gray inquiry, including photos of parties and security camera images, the Guardian said.
Detectives from the special enquiries team are leading the investigation, while the Sue Gray inquiry is expected to be published in full once the Met completes its work.
The prime minister faced a slew of calls to quit as the scandal emerged, and his position was left under threat due to some MPs calling for a vote of no confidence in his leadership.
No10 has pledged to reveal whether Mr Johnson is fined, but has not said whether he has been interviewed by the police.
A Met spokesperson said: "The investigation into allegations of breaches of Covid-19 regulations in Whitehall and Downing Street has now progressed to the point where the first referrals for fixed penalty notices (FPN) will be made to ACRO Criminal Records Office.
"We will today initially begin to refer 20 fixed penalty notices to be issued for breaches of Covid-19 regulations.
"The ACRO Criminal Records Office will then be responsible for issuing the FPNs to the individual following the referrals from the MPS."
They added: "We are making every effort to progress this investigation at speed and have completed a number of assessments.
"However due to the significant amount of investigative material that remains to be assessed, further referrals may be made to ACRO if the evidential threshold is made."
"As it has for all fixed penalty notices issued during the pandemic, the MPS will follow the College of Policing Approved Professional Practice for Media Relations which states 'Identities of people dealt with by cautions, speeding fines and other fixed penalties – out-of-court disposals – should not be released or confirmed'.
"We will not confirm the number of referrals from each individual event subject to our investigation as providing a breakdown at this point may lead to identification of the individuals."