Black African and Caribbean communities in the UK suffer "unacceptable" healthcare inequalities linked to "embedded [and] structural racism", a review has found.
Shocking revelations about the extent of "inequalities that have persisted for decades" have been unveiled in a report by the London borough of Lewisham and Birmingham city council.
Campaigners have warned that some women are not receiving pregnancy scans and that life expectancy divisions mean some are dying upto 12 years younger than they should be.
Health workers "treat all black people the same", one participant said, while another said they didn't think "black women will ever trust the NHS again".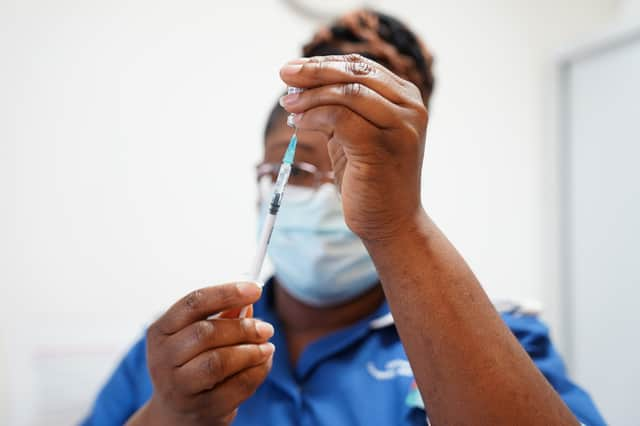 Ethnic minority women also experience more "dismissive attitudes" than white women from health care staff, discouraging them from seeking medical treatment.
Maternal death rates among black women in England are growing, the report said, and mortality rates "remain exceptionally high for babies of black and black British ethnicity".
Black women in the UK are five times more likely to die in pregnancy or childbirth than white women, and stillbirth rates in black babies are more than twice those of white babies, while neonatal mortality rates are 43% higher.
Black children and young people are more likely to have low birth rates, live in a low-income family, and be less ready for school, the report found.
While older black individuals are more likely to have dementia and be lonely or isolated.
Mental health, emergency care and lifestyle factors were also areas where white communities were likely to experience better outcomes than their black counterparts.
And fears over immigration issues have led to some individuals going "undocumented [and] slipping through the system", while "many die for fear of being reported", the report found.
Titled the Birmingham and Lewisham African Caribbean Health Inequalities Review (BLACHIR), the report was published in March 2022 and took 18 months to complete.
Gordon Kay, from Healthwatch Croydon, said: "There are some women who turn up at the hospital to have a baby never having had a scan or any appointments.
"Because of the cultural communities they are in, they only go to the hospital to have the baby. They don't engage with the GP.
"In certain communities there's the issue of FGM which can cause many issues in pregnancy. The social, cultural, physical, language issues… this is a very big issue.
"With people for whom English isn't their first language, if you can't get an interpreter and the husband or the brother is translating they might not want to talk about issues with their gynaecology or genitalia, for example."
While Judith Neptial, founder of From Me To You, an organisation supporting black cancer patients, added: "The report clearly highlights and substantiates ongoing issues that have been widely experienced throughout the black community who have repeatedly spoke about about their challenging experiences in relation to discrimination.
"This is why From Me To You was formed and seeks to support our members.
"They are navigating a health system that reflects the structural inequalities which affect all areas of healthcare and can have a hugely negative impact on the experience of black people living with cancer and other health issues."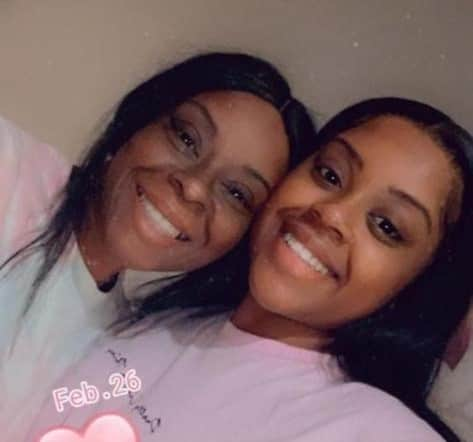 And Andrew Brown, chief executive of the Croydon BME Forum, said: "If you live in Croydon and you live in the north of the borough you're scheduled to die 12 years younger than if you live in the south.
"That's a lot of years. People are dying at the age of 70 or 75 when five minutes down the road, because there are no chicken shops, no betting shops and fewer cars, people are living many, many years more.
"Covid-19 affected black and Bengali people more, and they were more likely to die from it.
"We have the same issues in Croydon that are detailed in the Lewisham report - and we are even more of a deprived area."
The report focuses on Lewisham, in south London, has a 23% black African or black Caribbean population, according to the Office for National Statistics in 2011, and Birmingham, in the midlands, which is home to 8% - or a total of 96,000 people - of all the black African and black Caribbean populations in England.
The BLACHIR covers eight themes: racism; maternity care; children and young people; ageing; mental health; lifestyle; emergency care; and wider health issues, such as housing.
The report also draws out seven key areas which need to change across the eight themes.
Fairness, inclusion and respect;
Trust and transparency;
Better data;
Early interventions;
Checks and campaigns; 
Healthier behaviours;
And better health literacy.
The report states: "For too long our black African and black Caribbean populations have experienced health inequalities.
"These have often been ignored and their voices unheard, with these inequalities often accepted as fact rather than an unacceptable wrong to be addressed.
"The review shines a light on the unfairness our black African and black Caribbean citizens live with every day which damages their health and wellbeing.
"They experience racism and discrimination, ignorance and invisibility existing within structural and institutional processes that underpin and perpetuate these inequalities.
"This is a reality that must change… health inequalities are not inevitable and are unfair."
Health workers have been urged to "recognise structural racism and discrimination as drivers of ill health" and eradicate it from the profession.
Structural racism and trauma are drivers of poor health, the review determined, and both were a "clear and constant theme" throughout the report.
One participant in Lewisham said: "As I entered the surgery the GP said to me: 'So many people from your country coming in with HIV!'"
While another urged "NHS staff have to be anti-racist, not just less racist."
The review authors also stated: "The historical aspect of these issues cannot be ignored. Racism has its roots in colonialism and slavery.
"A history of hierarchical states with white European populations at the top and black African and black Caribbean populations at the bottom, has resulted in racism becoming embedded into the nation's structures of power, culture, education and identity."
This echoed in poor cultural competency from health workers, as well as a "a long history of discrimination, biases, poor experience and poor outcomes [which] has destroyed trust."
More complex and culturally sensitive data about black communities needs to be kept, the report found, stressing the need not to treat all black or ethnic minority patients the same.
According to the British Medical Journal (BMJ), the report said: "Older people from ethnic minorities are one of the most disadvantaged and excluded groups in society."
Black children and young people need earlier interventions, while campaigns on health checks such as cancer screenings, and healthier lifestyles, need to be better targeted to the black community - and health literacy and awareness needs a significant boost.
The report also said Covid-19, which led to a "higher rate of deaths" in black African and black Caribbean people "shone a light on inequalities that have persisted for decades".
One participant from Lewisham told the review: "Mental health is not spoken about.
"Awareness raising is needed within the community as well as in the health care services."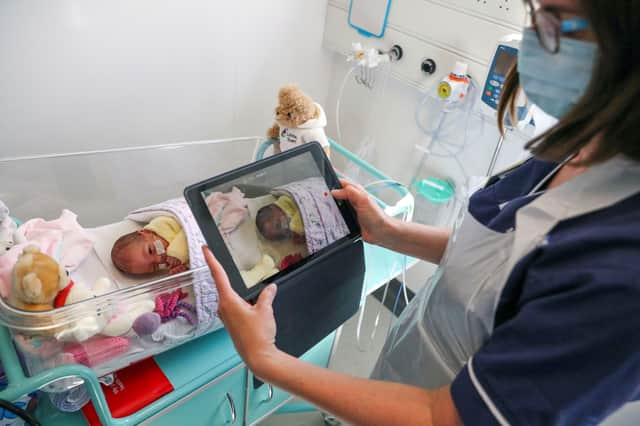 Almost a third (29%) of black women had experienced a common mental disorder in the past week, a 2014 survey found, while psychosis is consistently higher in black populations.
Black Brits had the lowest treatment rate for emotional and mental health issues (6.5%), but were four times more likely to be detained under the mental health act than white people, with black Caribbean people having the highest rate of detention out of all ethnic groups.
One Lewisham community member said services were "too quick to label black children as mentally disturbed" and "many end up with wrong diagnoses and in inappropriate places".
The report called for "better cultural understanding in mental health services".
Data from 2019-2020 showed 67.5% of black adults were overweight or obese - higher than among white British adults (63.7%) - but a decrease from 73.6% in 2018/19.
"Stop opening up fast food chains in areas of deprivation where you can get chicken and chips for £1.99 or feed a family for £9.99," one participant said.
"Why would you cook a meal for a family of five when this is on offer across the road?"
Another said: "Poundland and off licences are higher in deprived areas while the healthy areas get all the fancy foods and they get the bike lanes too."
Black African and black Caribbean populations have higher stroke risks due to hypertension, although other risk factors (smoking, coronary heart disease) are less common.
Wider health determinants such as crowded housing; over-policing and the overuse of stop and search; deprivation; and environmental factors also contributed to health inequalities.
One participant said: "The root cause of health in many black communities is environmental.
"My blood pressure is constantly high, kids have asthma, and neurological conditions which many have put down to accumulation of toxic fumes of industry and pollution."
Another said: "All black areas experience the same issues that have long-term implications on long-term health inequalities.
"It's not about more access or testing - it's our environments that start many of these illnesses."