Hero or villain? Tower Hamlets voters on why they re-elected former banned mayor Lutfur Rahman
In 2015, Lutfur Rahman was kicked out of the town hall and banned from standing in elections for five years for "corrupt practices". Now he's made the political comeback of the year - Jessica Frank-Keyes finds out how.
Watch more of our videos on Shots!
and live on Freeview channel 276
Visit Shots! now
Voters and residents in "the immigrant people's borough" of Tower Hamlets seem divided over the re-election of controversial ex-mayor Lutfur Rahman, LondonWorld has found.
Supporters of the mayor, who won more than 40,800 votes in the May 6 council election, have lauded him as "popular", "good", "the best", and praised him for "delivering results".
While detractors described the Aspire Party leader as a "naughty man", without a "moral compass" and told of fears of skyrocketing council tax "to fund his vanity projects".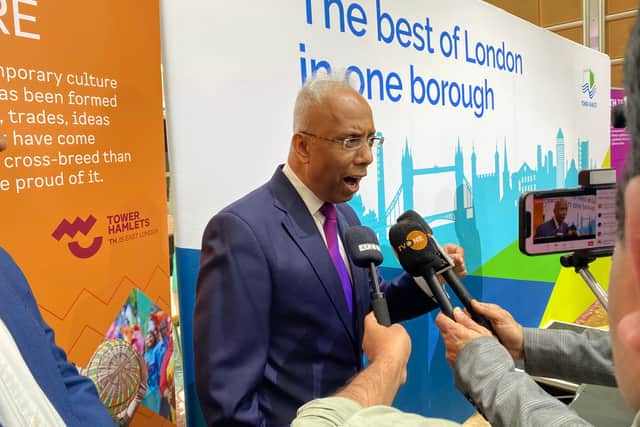 The former Labour council leader and ex-solicitor of Bangladeshi heritage was deselected in 2010, and afterwards he stood and won representing the Tower Hamlets First party.
A self-described "socialist", during his time as mayor he enacted policies some saw as radical and others viewed as no-brainers: from free school meals and bursaries, social care and education maintenance, to building social housing.
In 2014, he was re-elected, but the result was voided and Rahman was found "personally guilty" of "corrupt and illegal practices", removed from office and struck off as a solicitor.
He was banned from holding public office for five years, the maximum penalty the Electoral Commission could impose.
The commission judge ruled that Rahman and his cronies had created an army of "ghost voters", forged postal votes and bribed fellow Muslims with money diverted from grants.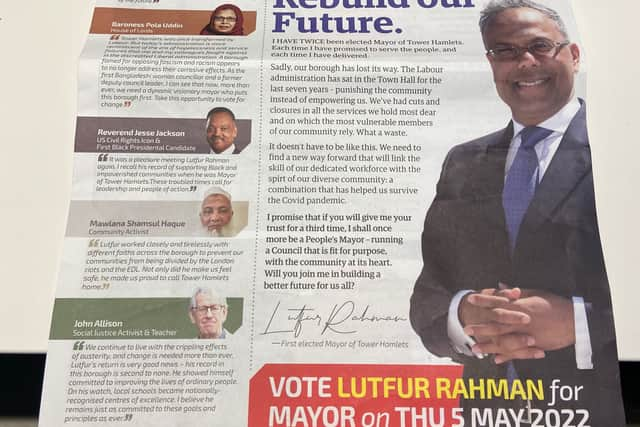 He has always protested his innocence, describing his ban as a "travesty of justice".
His party Aspire took the previously Labour-run council, and the new mayor has promised big changed to the borough, such as removing all low-traffic neighbourhoods.
Rahman's return to politics was heralded by controversial former mayor of London Ken Livingstone and US civil rights campaigner the Rev Jesse Jackson.
Speaking to voters in the Spitalfields and Banglatown ward, near the thriving bustle of Brick Lane's vintage shops and curry houses, it's clear just how inspirational he is - to some.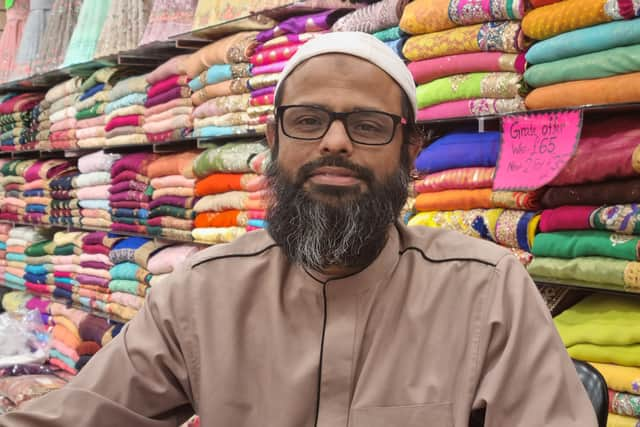 "People love him. He's a very popular man, that's why he's winning after six or seven years," Fahad Ahmed, the manager of Indian clothing shop Mahir London, tells me.
Despite living in nearby Newham, Ahmad has worked in Tower Hamlets for 10 years and extolls Rahman's virtues to LondonWorld.
"If anyone went to Rahman with any issues, he would respond," he says.
"Especially in terms of the housing crisis - he did so much on housing."
He adds: "A lot of my customers are from this borough.
"Everyone I ask who they are going to vote for, they say 'definitely we are going to vote for Lutfur Rahman' because basically this borough is the immigrant people's borough."
While of the court's findings against the mayor - which saw him vilified for "ruthless ambition" - he seems unconvinced.
"In every society and every community ... when you do good, some people will always come and talk," he said.
"You can't make everyone happy."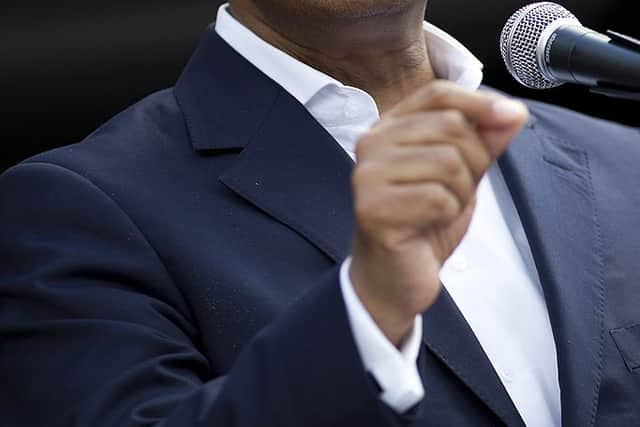 Speaking to Ruby Halim, a student teacher and mother of four, it's a similar story.
"Most people are happy," she tells me.
"He did a lot of things like healthy school meals for the kids.
"Before, parents had to pay and in Tower Hamlets a lot of people have low incomes.
"When children have healthy meals at school they can focus - they are our future generations. I appreciate him for this."
Halim, who lives in the borough and volunteers at a food bank, feels community is more important than ever.
"We have to stay side-by-side with each other," she says.
"I wasn't as focused on politics in the past. Now I understand more about it all.
"With social media you can see more of everything."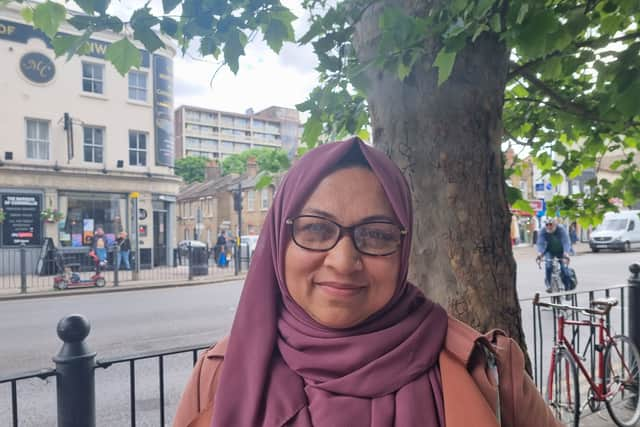 Farzana Begum, a student at the time of Rahman's previous mayoralty, echoes her support.
"As a Tower Hamlets resident I am extremely happy Lutfur Rahman is now the new mayor," she emailed me.
"He had helped the borough a lot… by providing us students with a financial income.
"This supported us in buying materials for our studies. He helped families not only in Tower Hamlets but out of the borough.
"I am genuinely happy he has become the mayor again as there will be positive changes."
But however widespread Rahman's support may be, it's far from unanimous.
One older woman, walking with a friend, both of whom declined to be identified, feigns a gasp of shock at his name.
"He was supposed to be a very naughty man," she says.
While her friend simply jokes: "Let's hope he doesn't rob us again."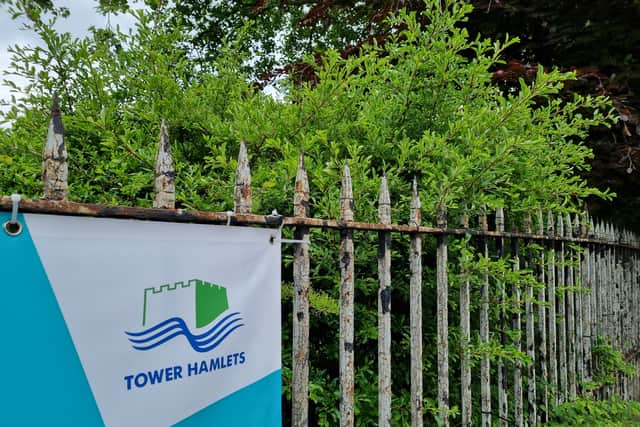 Retired financial advisor Kevin Spear, who has lived in Tower Hamlets for three years, tells me he's concerned - both about Rahman's morals and the risk his council tax will go up.
"How could somebody who never campaigned win?" he asks.
"How could he get the votes?
"What did he do to get the votes? The only people who knocked on my front door were the Labour Party.
"I'm very concerned that somebody who's been struck off as a solicitor and obviously doesn't have a moral compass and was banned from being a councillor for five years.. what's in it for him?"
He adds: "If he did a lot of good and did everything the right way, why did they kick him out?
"It wasn't the people on the street.
"They had free school meals, they had this, they had that.
"Unfortunately, you've got a diminishing pool of people paying council tax funding this.
"I'm frightened now our council tax is going to go through the roof to fund his vanity projects."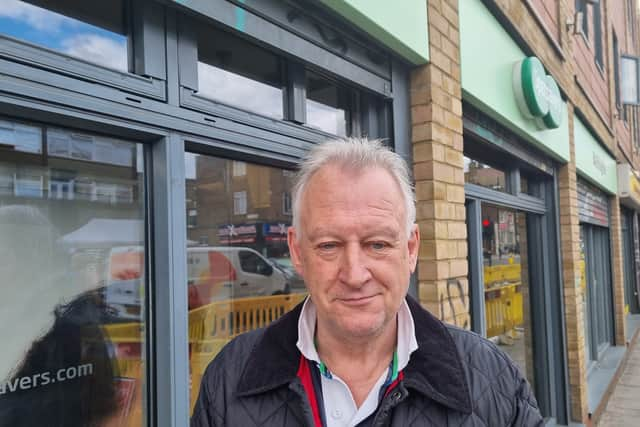 Noted for its diversity, Tower Hamlets is said to be the local authority area with the highest percentage of Muslims in the UK.
The court judgement that voided Rahman's 2014 election stated that "some 35%" of the borough's residents are Muslim.
And so far, it appears that Rahman's supporters tend to come from that community.
But community activist Cat England, 38, tells me this apparent racial divide is not a factor.
"People are making this into a big racial thing - but they are Cockneys of Tower Hamlets," she says.
"We don't care if they go to the mosque, or the church or the synagogue.
"The politics of this place are really left leaning. He was our mayor and we saw results with Lutfur."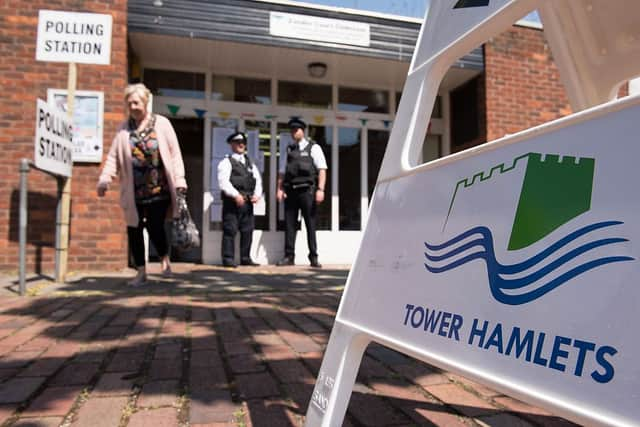 England insists the opposition to Rahman is "racism, pure and simple".
She says: "There are many like me who are not Muslim or Bengali who stood with Aspire.
"I wasn't getting the disgusting racism - I was just hearing it. This thing about 'Muslim run' or 'Bengali-run' - was it 'Christian-run' before? It's just so stupid and it's not fair and it's wrong.
"If you've never been part of a community you fear what you don't know."
The Aspire Party has been criticised as male dominated.
But Rahman's supporters, England says, also included "plenty of women".
She tells me: "In Tower Hamlets when you have experienced so much racism - from eating fennel seeds to making curry to wearing a hijab - if people do not feel comfortable..
"The men are saying, 'you know what, let us take these hits…' and women aren't prepared to do it because they get spat on.
"They get their hijabs pulled off, their children get upset.
"I've seen [reactions like]'oh a bit disappointing they're all men'. There are women behind the scenes doing so much.
"You don't need our face so you can spit in it."
Another long-time resident, Jamal Uddin, owns the Asian-clothing shop Shazna Collection - a business he's run for 35 years.
Rahman secured an hour's free parking in the area - helping to boost business, as customers were previously paying £7 a hour.
"Road safety, cleaning, everything, we request it to him, because we have a business," he says.
"His wife is my customer - a very gentle woman and he is a gentleman.
"Not even Asian but any kind of business, ask them, they will say Lutfur Rahman is the best."
In an interview with the BBC Local Democracy Reporting Service (LDRS) during the campaign, Rahman argued he would improve the borough's public services and rejected the election court's findings against him in 2014.
He said: "I have always maintained my innocence, I believe that report was a travesty of justice.
"We came out at each stage and said there was no illegality on my part or on the part of any member of my administration.
"However, I am always someone who wants to learn from my mistakes … I've reflected on what I did and my administration did during the time we were in power.
"Obviously there are some learnings and I have learned from those mistakes."
Following his victory, the mayor said in a statement: "As previously, you have rejected the false allegations and embraced my transformative programme, on housing, on education, and the cost of living crisis.
"Let's get to work rebuilding our borough and our children's future."