New York-based artist, Sarah Sze, has created a site-specific installation called The Waiting Room at Peckham Rye station.
The exhibition was tailored for the forgotten waiting room on the third floor of the south London train station, which has remained closed for the past 60 years.
Initially opened in 1865, the station was designed by architect Charles Driver with a significantly large waiting room, a nod to the importance of Peckham Rye station to the country's rail service at the time.
Sarah herself studied architecture, and then began her career as an artist in painting before developing her structural practice, which often includes fragile structures, found objects and video footage.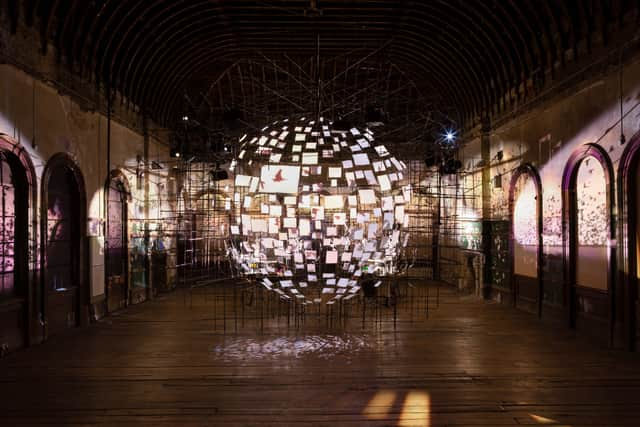 The key element of the exhibition is a sculpture named Metronome; constructed out of a dense matrix of thin stainless-steel tubing and a large number of torn pieces of paper and card, the piece has a spherical structure to emulate the shape of the globe.
Both the 'globe' and the walls and ceiling of the space are illuminated by fragments of moving images beamed from 42 video projectors installed in the structure, creating an immersive environment.
Sarah said about the piece: "I've always been interested in certain times throughout history where our relationship to the way we experience time and space in the world speeds up radically.
"The invention of the aeroplane, the invention of the train, you see really interesting work coming out of that time, in film, visual arts and writing. We are in the middle of an extreme hurricane where we are learning to speak through images at an exponential pace."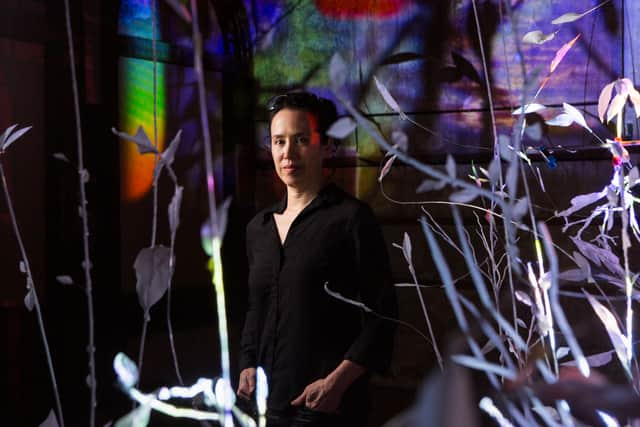 The installation was co-commissioned by Artangel and is set to run until September 17.
James Lingwood and Michael Morris, associate directors of Artangel, said: "Sarah Sze creates dynamic sculptural environments that somehow account for the vertiginous experience of living on our fragile planet. We're delighted Artangel is premiering what promises to be an extraordinary new work in London."