A free Northern Lights inspired spectacular will light up London's skies this winter, as part of Sadiq Khan's new Winter Lights season.
The 'Borealis' lights display, by renowned artist Dan Acher, aims to bring one of the seven Natural Wonders of the World to the capital's skies in City Corporation's Guildhall Yard next month.
While the Winter Lights series of events and attractions which will take place throughout the winter months in the hopes of attracting more visitors to the city centre.
The installation will run from December 11 to 22, and tickets are free.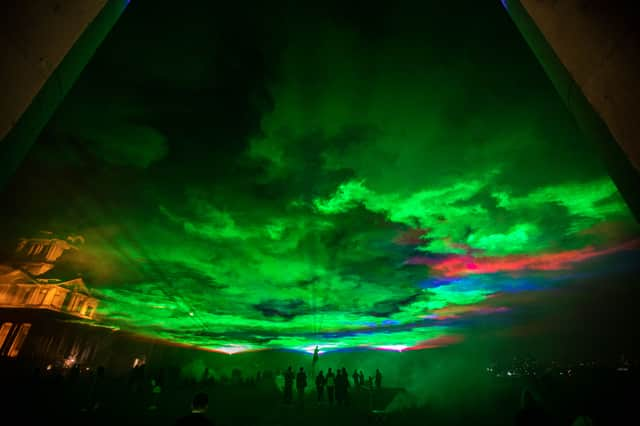 Winter Lights is the latest season of the Mayor's Let's Do London campaign, which is estimated to have contributed £70m back into the economy so far.
The light works will be created along the River Thames, with London's landmark bridges, buildings and trees illuminated as part of the Southbank Winter Lights outdoor exhibition.
Other attractions will include an enchanting animal-themed winter light display at the Tower of London and a free Canary Wharf Winter Lights Spectacular, which will feature 20 new light commissions by some of the most innovative artists across the globe, an ice rink and outdoor food market.
Thousands of illuminated white roses will be placed in Grosvenor Square as part of an Ever After Garden display by fashion designer Anya Hindmarch.
Illuminated River, a free public artwork, will also bring moving light and colour to nine of London's bridges.
A Circa commission by Hetain Patel will also use the Piccadilly Lights to explore themes of immigration and identity.
The Mayor of London, Sadiq Khan said: "London is the best place in the world to celebrate the festive season and my Winter Lights programme is bringing our world-renowned arts, culture and heritage together to ensure our city sparkles and enthrals this year.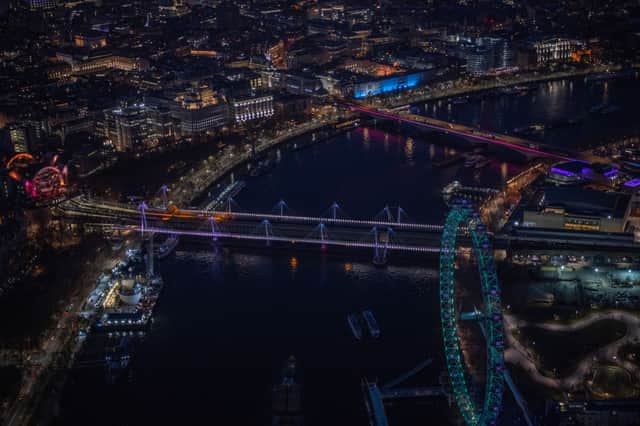 "The Borealis spectacular will bring the magic of the Northern Lights to our city, London's landmark bridges, buildings and trees will be illuminated along the Southbank and our world-famous Christmas lights, ice rinks and markets will ensure our city is gloriously decked out for Londoners and visitors to enjoy.
"All this and more is taking place in the heart of our great city as part of my 'Let's Do London' campaign.
"From our world-class shops and attractions, to our incredible restaurants and bars there is so much to see and enjoy this festive season and that's why I'm urging Londoners and visitors to experience the best our capital has to offer and support our hospitality industry as much as possible."
Wendy Hyde, chair of the City of London Corporation's culture, heritage and libraries committee, said: "It's exciting to be hosting this remarkable take on the Northern Lights here in the heart of the City - sure to become a big talking point for Londoners in the Square Mile and beyond.
"There is energy flowing back through the centre of our capital, and cultural spectaculars like Borealis are key to creating that feeling.
"London is coming together, with the arts playing a leading role in our recovery from the pandemic."