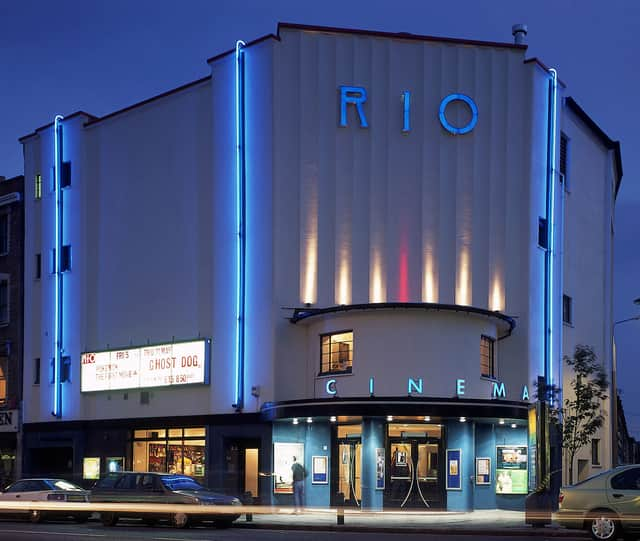 Rio Cinema in Dalston. Credit: Rio Cinema/Wikimedia Commons
Dalston's iconic independent cinema is bringing back the famous Orange Wednesdays during November.
If it's successful, it will be rolled out to other independent cinemas across London.
Steve Furst is pleased with the return of Orange Wednesdays from Jameson at the Rio Cinema, Dalston.
This will be welcome news for the two in three Brits who would be upset if cinemas had to close again and the one in three who missed the big screens during lockdown.
Research also found that one fifth still pined for two for one Wednesday cinema deals - six years after Orange Wednesdays ended.
Oliver Meek, executive director at Rio Cinema said: "Many independent cinemas like us were hit hard by the pandemic but it's fantastic to see people's love for the big screen hasn't faded, if anything it's been enhanced.
"It would be devastating if independent community venues had to close, but the Jameson Orange Wednesdays initiative is a huge help and a great way to encourage cinema goers to come back."
Actor Steve Furst added: "Two for one cinema deals have always proven popular and they're a great thing to do on a mid week hump day, making Wednesday the perfect day to enjoy them."
To make the most of this deal, Londoners can use the code "JAMESONORANGE" for the two for one deal.
Leanne Banks, marketing director for Jameson in the UK, said: "We've launched Jameson Orange Wednesdays to celebrate our latest whiskey expression, Jameson Orange, and also to support local cinemas that have struggled over the last 18 months.
"Jameson is known for its involvement in film festivals and film projects and so we can't wait to kick this one off with a trial partnership with independent cinema, Rio.
"Together, we're offering cinema goers two for one tickets on all movies on Wednesdays in November."