Croydon has officially launched its year as the London Borough of Culture 2023, by announcing a programme of events to showcase the best of the south London neighbourhood's "diverse and dynamic home-grown talent."
London Borough of Culture is an initiative from the mayor of London to 'illuminate the character and diversity' of a particular London borough each year — with a grant given for various projects throughout the year.
'This is Croydon' will see a range of activities and events and will offer excellence through multiple art forms - from classical music to hip-hop, from dance to spoken word, from original stage productions to street festivals.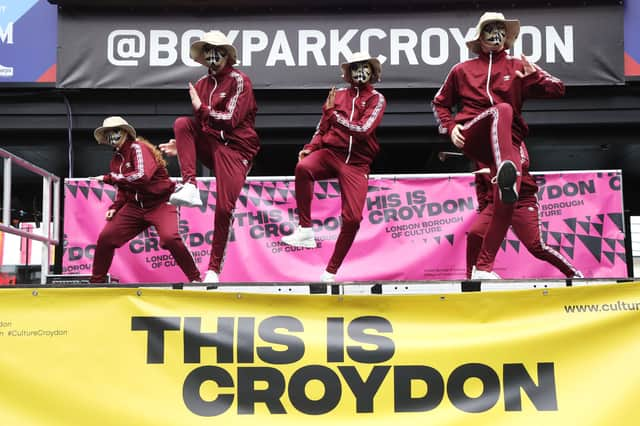 'This is Croydon' opens on April 1 2023 with Oratorio of Hope, a brand-new commission led by London Mozart Players and Grammy nominated and Croydon educated Tarik O'Regan showcasing the very best of Croydon's young talent through music, spoken word, song, dance, film and visual art.
The schedule also includes a Music Heritage Trail and exhibition, celebrating the rich history of music making in the borough
Other highlights include the first ever play about Croydon's pioneering Black British composer Samuel Coleridge-Taylor and a performance from Ukraine's National Symphony Orchestra.
Pollock's Toy Museum will also pop up in the Whitgift Centre after being forced to close earlier this year.
September sees Liberty Festival — a season of cutting-edge events and new work led by and with D/deaf and disabled people including SoDaDa's cabaret and ZooCo's The Night Shift.
In the borough that spawned the likes of grime legend Stormzy and Mercury and Brit nominated star Loyle Carner- Croydon will also celebrate 50 years of Hip-Hop with a range of events.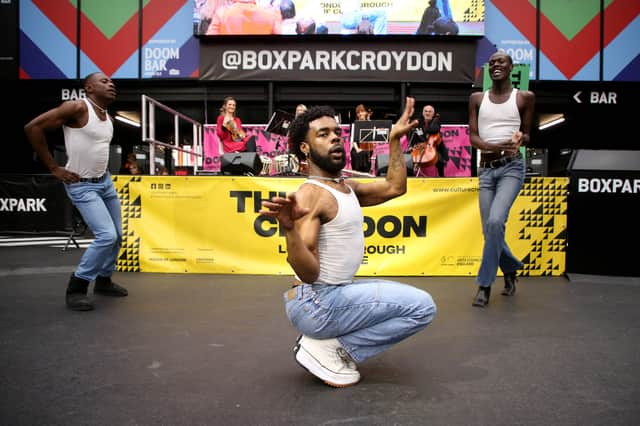 A number of festivals have also been organised throughout the year including Croydon Pride, Croydon Mela and the London Road Carnival, through to community and on street festivals, such as the Surrey Street Festival of music and food, Croydon Food Festival, and Purley Community Festival.
'This is Croydon' is being delivered through a unique collaboration between the cultural organisations and people of the borough in partnership with Croydon Council.
The mayor of London, Sadiq Khan, said: "Croydon has a rich history of creativity, diversity and talent, and I'm delighted that this will be reflected through a huge range of inspiring art and performances in their year-long programme as my London Borough of Culture.
"This is Croydon will be a spectacular celebration of the borough's unique identity, heritage and character, bringing together communities and giving grassroots creativity the chance to shine."
Jason Perry, Executive mayor of Croydon, said: "Croydon is home to so many fantastic communities and our year as London Borough of Culture is a chance to celebrate and showcase what makes our borough so special - our people.
"This is Croydon is unique in that it is truly community-led, developed by our amazing local cultural organisations working in partnership with the council, creating opportunities for residents of all ages, from our borough and beyond. We look forward to welcoming you to Croydon."