Legendary singer Bob Dylan is soon heading on tour, where he will perform four shows in London as he prepares for his first UK tour in five years.
He last toured in the UK back in 2017 as part of his Never Ending Tour and will make a triumphant return performing nine shows in the UK later this year.
The UK leg of the tour is part of his Rough and Rowdy Ways Worldwide Tour, which began in December in Milwaukee.
With loyal fans eager to see the 81-year-old performing in the UK for the first time in half a decade, here's how to get tickets and when he is performing in the capital.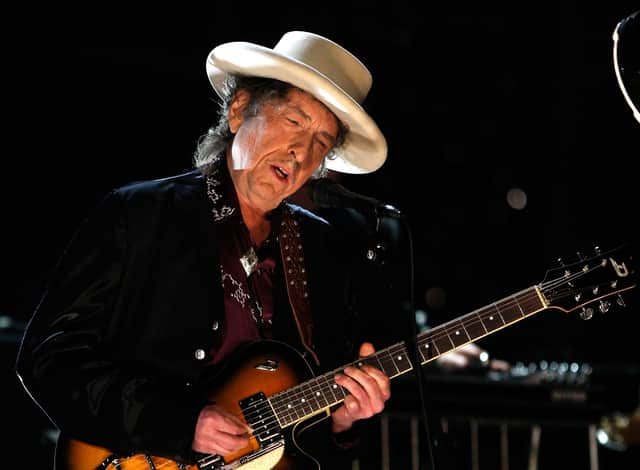 When is he performing in London?
Dylan is to perform four shows in London, which equates to almost 50 percent of his entire UK tour. The shows will not be consecutive and he will perform at the London Palladium on 19, 20, 23 and 24 October 2022.
Where else is he performing?
His UK tour will see the singer/songwriter perform in England, Scotland, Wales as he performs a nine-show UK tour.
The tour will kick off in the capital, before heading on to Cardiff, Hull, Nottingham and Glasgow.
His full UK tour dates, including his London shows are:
19, 20, 23, 24 October - London, The Palladium
26 October - Cardiff, Motorpoint Arena
27 October - Hull, Bonus Arena
28 October - Nottingham, Motorpoint Arena
30, 31 October - Glasgow, The Armadillo
Can I get tickets to his London shows?
Tickets for his London shows do not go on sale until 10 am on Friday, 15 July.
When they are eventually released, tickets will go on sale on popular ticketing webstie Ticketmaster.
What is a possible setlist?
According to setlist.fm a possible setlist for Dylan's shows in London could be:
Watching the River Flow
Most Likely You Go Your Way and I'll Go Mine
I Contain Multitudes
False Prophet
When I Paint my Masterpiece
Black Rider
My Own Version of You
I'll Be Your Baby Tonight
Crossing the Rubicon
To Be Alone With You
Key West (Philosopher Pirate)
Gotta Serve Somebody
I've Made Up My Mind to Give Myself to You
That Old Black Magic - Johnny Mercer Cover
Mother of Muses
Goodbye Jimmy Reed
Every Grain of Sand
This setlist was compiled from his performance at the Temple Hoyne Buell Theatre, Denver, CO, USA, and was done on the same tour that he is bringing to the UK, meaning it is very likely this is the setlist for his London shows.
Who is Bob Dylan?
Bob Dylan is is an American singer-songwriter. Often regarded as one of the greatest songwriters of all time, in a careeer that spanned more than 60 years.
He is one of the most successful artists of all time having sold around 125 million albums globally, and recently won a best original song Oscar in 2001 for Things Have Changed, which he penned for the film Wonder Boys.
He has also been inducted into the Rock and Roll Hall of Fame and has released over 30 studio albums during his long career.