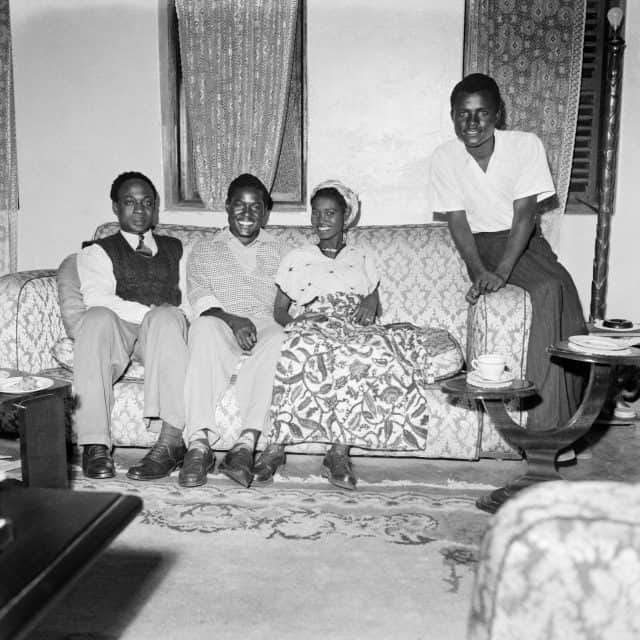 In London there is a whole programme of dedicated events, talks, exhibitions, performances and guided walks dedicated to the contributions those with African and Caribbean backgrounds have made to the UK.
Black History River Cruise
Temple Pier October 23 £36
Enjoy a three hour cruise along the Thames from Temple to Greenwich and back showing the thousands of years of African/Caribbean history on display.
With special historical guests Phyliss Wheatley, General Dumas, Queen-General Yaa Asantewa, Warrior Queen Amanirenas and Olaudah Equiano, not only will you get a unique informed historical commentary on the cruise, but you will hear inspiring true stories from legendary Black resistance leaders.
The cruise will cover topics such as African Romans, the Ivory trade, African diamonds, African Odysseys on the Southbank, the Apartheid Millenium Wheel, The Palace of Stolen Goods, West India Docks, Canary Wharf's African roots, Kings College's Caribbean connection and Black Shakespeare.
Black History Walk
St Paul's Bank October 31 £10
In 140 minutes, your guide will take you through hundreds of years of the African presence and contribution to London's way of life.
Discover secret alleyways and enormous buildings all connected to Africa and the Caribbean in ways which the owners do not want you to know. Find out about Black loyalists and African revolutionaries.
Uncover the submerged links between racism, trade, religion, slavery and politics which are still evident in the very streets and buildings of the oldest part of London.
Feeding Black: Community, Power & Place
Museum of London Docklands Til July 17 Free
This is a new display exploring the central role food plays in Black enterprise and identity in south-east London.
Feeding Black: Community, Power & Place includes recipes, objects and recorded stories from the business owners Kaleema and Kareema Shakur-Muhammad, Eugene Takwa, Junior and Tafeswork Belayneh, along with TikTok and Instagram cooking videos of traditional African and Caribbean dishes with a contemporary twist.
The display also showcases newly commissioned photography by Jonas Martinez and an original soundscape by Kayode 'Kayodeine' Gomez.
Visit Black-Owned Hackney Market
Bohemia Place Market October 16 & 17 Free
Black Eats LDN and Bohemia Place Markets team up every month to bring you some of London's best Black-owned food stalls and artisanal traders at a market right opposite Hackney Central station.
At Black Owned Hackney Market you can sample some of the best vegan and non-vegan food in town, support black-owned stalls selling sustainably-made clothing, gifts and skincare and enjoy takeaway drinks from a selection of themed bars.
James Barnor: Accra/London- A Retrospective
Serpentine Gallery Til October 24 Free (Timed Tickets)
Since May 2021, a retrospective covering the career British-Ghanaian photographer James Barnor, highlighting six decades of change in both London and Ghana's capital, Accra, has been available at the Serpentine North Gallery.
The exhibition finishes on October 24, so book your timed tickets while you still can.
Coming Together, Growing Together
Clapham Library October 30 Free
Coming Together, Growing Together is a celebration of black British women in theatre during the 80s and 90s featuring Munirah Theatre Company and writer Nicola Abram.
The evening will feature a showing of Polishing Black Diamonds (1988), a short documentary by Susannah Lopez which interweaves the choreopoetry of Munirah Theatre Company with the political and social thinking of group members at the time.
A presentation on black British women's theatre by Nicola Abram will be followed by Still Coming Together, Still Growing Together – an interactive conversation sharing how the magic of Munirah has sustained a near 40 year SisStarhood, the current pursuits of Munirah members and their encouragement for the younger generation of Black people living in Britain.
Get inspired, join the discussion and enjoy the evening of theatre and sounds.
Black History Month Stand Up Special
Soho Theatre October 27 Tickets from £12
Soho Theatre and Hannah Layton Management have joined forces for an unforgettable night of live comedy to celebrate Black History Month.
Join Thaniya Moore (Funny Women Winner 2018) and Aurie Styla (BBC Radio London) for a one night only comedy special downstairs at the Soho Theatre featuring a line up not to be missed.
The full line up is still to be confirmed.
An Ode to Afro-surrealism
Horniman Museum Til November 21 Free
Experience this photographic art display exploring contemporary relationships with spiritualism, reality and surrealism, through a Black British lens.
Drawing from personal experience, mythology and symbolism, artists Hamed Maiye and Adama Jalloh explore new ways to imagine spiritual identity through photography.
Afro-surrealism, first coined in 1974 by the poet Amiri Baraka, is a visual and literary movement that uses the surreal and otherworldly to visualise the present.
Honour, Remember, Inspire
Zari Gallery Til October 29 Free
Zari Gallery presents an exhibition featuring British and International Black artists in celebration of Black History Month.
The Zari team have curated a number of artists each with their own story, showcasing their contribution to the art world.
Inua Ellams: Rhythm and Poetry Party
London Library October 28 £9.67- £11.79
Nigerian-born poet and playwright Inua Ellams brings his exhilarating live literature phenomenon the R.A.P. (Rhythm and Poetry) Party to The London Library for a nostalgic, no-clutter, no-fuss, evening of hip-hop-inspired poems and favourite hip-hop songs.
Ellams has written for the Royal Shakespeare Company, the National Theatre and the BBC. His latest play was an adaptation of Chekhov's Three Sisters set in Nigeria, staged at the National Theatre.
he Actual, his fifth poetry release, and first full collection was published in 2020 by Penned in the Margins.