World famous rapper 50 Cent is soon heading to London, as he visits some major cities across Europe and the UK.
The rapper, who rose to fame with songs such as 'In Da Club' will be performing some of his biggest hits in the capital.
Ahead of his performance in London, we look at how to get tickets, a possible set list and the rest of his UK tour dates.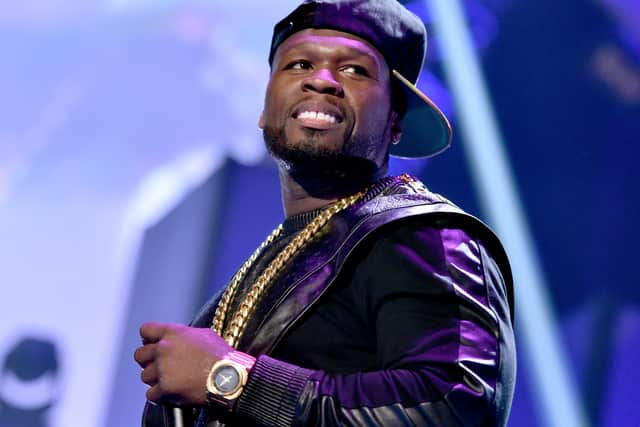 When is 50 Cent performing in London?
The rapper is set to belt out some of his most famous tunes on Friday, 10 June 2022 at the OVO Hydro at Wembley.
He is no stranger to performing in London, and performed in the capital in 2018, as part of the 15th anniversary of his album 'Get Rich or Die Tryin ', which is widely regarded as one of his best.
Where else is he performing?
It doesn't look like he is embarking on an official UK tour, and is only visiting three cities. The dates are:
10 June, London, OVO Hydro Wembley
11, 12 June, Manchester, Parklife
14 June, Edinburgh, The Big Top at the Royal Highland Centre
How do I get tickets to the London concert?
Due to the fact 50 Cent doesn't perform as much as he used to, and he's only performing just once in London, ticket availability is currently classed as low.
The cheapest tickets for the London show can be purchased from Ticketmaster, and currently cost £155.25.
If you wish to pay a little bit more for what Ticketmaster class as the best seats still available, you will have to pay £160.50 each, and the seats are located in section S5, row N.
What is a possible set list?
According to setlist.fm, a possible setlist for the 50 Cent show in London looks like:
Put A Hole in Yo Back
What Up Gangsta
Hate It or Love It - The Game cover
Many Men (Wish Death)
I'm The Man
Big Rich Town
P.I.M.P
Magic Stick - Lil' Kim Cover
Yeah Yeah - A Boogie wit Da Hoodie cover
Look Back at It - A Boogie wit Da Hoodie cover
Drowning - A Boogie wit Da Hoodie cover
Masterpiece - Da Baby cover
Suge - Da Baby cover
Bop - Da Baby cover
Rockstar - Da Baby cover
Lord Pretty Flacko Jodye 2 - A$AP Rocky cover
21 Questions
Best Friend
I'll Whip ya head Boy
Window Shopper
Who is 50 Cent?
Born in Queens in 1975, 50 Cent - real name Curtis James Jackson III began pursuing a musical career and was all set to release 'Power of the Dollar' for record giants Columbia Records. Just days before the planned release, he was shot and the album never saw the light of day.
Eminem took a young 50 under his wing, and aided also by Dr Dre, he became one of the best rappers in the world, and this was cemented by his album 'Get Rich or Die Tryin' which included hits such as 'In Da Club', 'P.I.M.P', '21 Questions' and more.
His career has been a trophy laden one at that and over the course of it, he has won a Grammy Award, 13 Billboard Music Awards, six World Music Awards, three American Music Awards and four BET Awards. In addition to that, he has also sold over 30 million albums worldwide.