Dozens of UK bars are refusing to show World Cup matches - in protest at Qatar's appalling human rights record and hardline same sex relationships stance.
The tournament, which kicks off on Sunday, November 20, has been shrouded in controversy ever since the gulf nation won the right to host the blue chip event 12 years ago.
The oil-rich state, which has no longstanding footballing tradition, has spent tens of billions of pounds creating seven new stadiums for hundreds of thousands of spectators.
But in the run-up to the contest, fans questioned whether they should even watch games.
Qatar has laws banning same-sex relationships, and those found guilty can face the death sentence or lengthy spells in jail.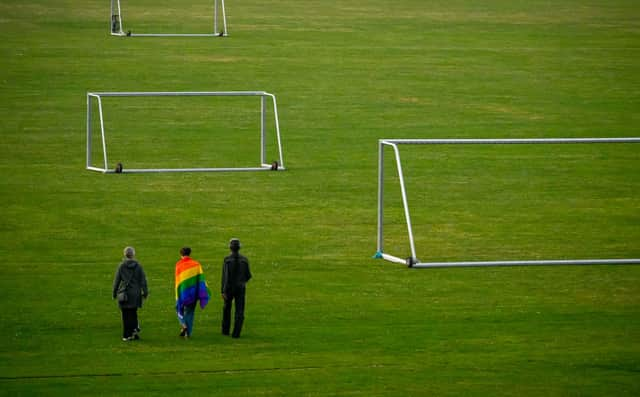 And now pubs and clubs all over Britain, which pride themselves on providing 'safe spaces' for all sexual orientations, are choosing to turn off TVs showing live coverage.
John Sizzle, 54, co-owner of London-based bar The Glory, said: "It's disappointing that human rights haven't been considered when putting on an event as big as this one.
"It is extremely problematic. We showed the women's Euros here because that was really celebratory, but we wouldn't want to make money from this World Cup. Of course we will listen to our customers and if there is demand for it and it's a celebration then we will put it on but, based on what I've seen so far, there won't be interest."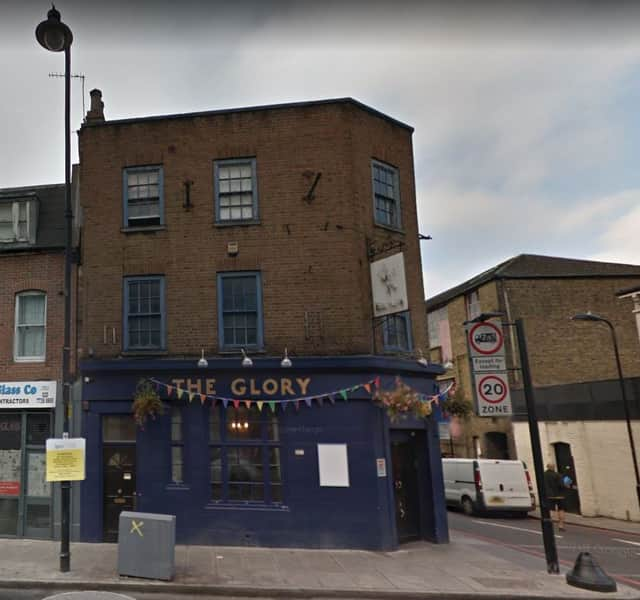 He added: "Unless the English team somehow makes some sort of statement about why they're there, and if they publicly support queer rights and that sort of thing and try and make a change by being there then maybe we will watch it.
"Football already has a bad reputation when it comes to problematic behaviour and lack of out gay players. So for us football is tricky, it's a lot more than just where it's held and the politics of the country it's about the whole element of the sport as a whole – it is due for reform."
And in Greenwich, London, The George and Dragon pub also said it would refuse to put the live football action on.
Some punters applauded the pubs for taking such a strict stand against Qatar's human rights record.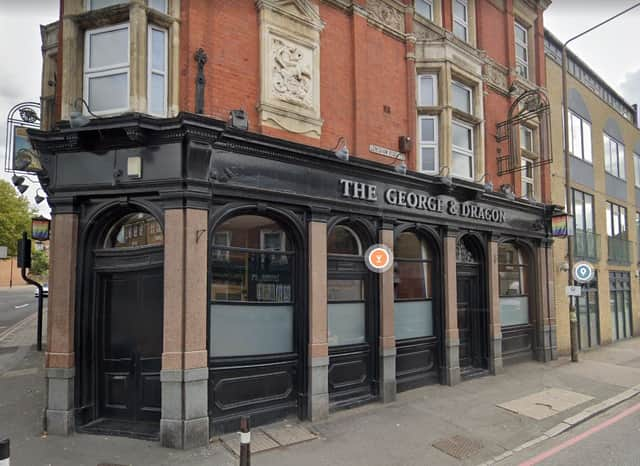 One wrote on social media: "Well done on taking a stand. I'm increasingly disheartened that we feel able to 'take the good and discount the bad' in all sorts of situations.
"To hide behind 'it's complicated' is how so much wrong has slipped in under the radar. It feels increasingly right to boycott when discrimination and harm are the 'bads'."
Another added: "Wow, I'll make a point of coming in for a drink! Very impressed!"
But others looking forward to catching games at their local boozer voiced anger that their pub wouldn't be showing the football coverage.
One wrote: "Bizarre thing to do. I can bet the people complaining it shouldn't be on are also those who queue in single file at the bar."
Another said: "People were offended that you were showing the country's football team compete in the World Cup? I think it's fair to say neither yourselves, the players or the people of this country made the decision to host it there!"
The London Hotel in Southampton is also wary of the tournament.
A spokesperson said: "We will only show some games if our customers want to see it, but we're not advertising it. Personally, I wouldn't want to support the event because of Qatar's view on LGBTQI+ views."