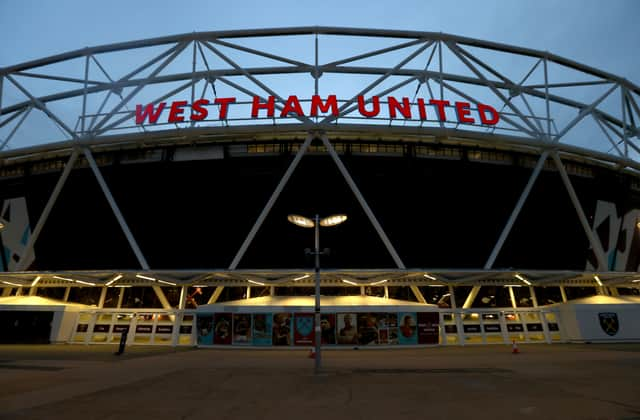 The London Stadium will see European football this season after a stellar 2020-21 campaign that saw David Moyes' side seal Europa League football with a sixth place finish.
The arena was built for the 2012 Olympics, and converted into a football ground so it would get regular use.
Many West Ham fans were unhappy about moving to the ground in Stratford, Newham, after more than 100 years at Upton Park.
However after a successful season behind closed doors, Hammers fans will certainly enjoy returning to watch football at the London Stadium.
David Moyes has exceeded expectations and within two seasons has dragged the club from the jaws of relegation to playing against some of the top teams in Europe.
His efforts have been rewarded with a fresh three-year deal.
This season, a repeat of that dose will please fans, and go a long way in fulfilling the promise of the owners who vowed to make the club a top six side.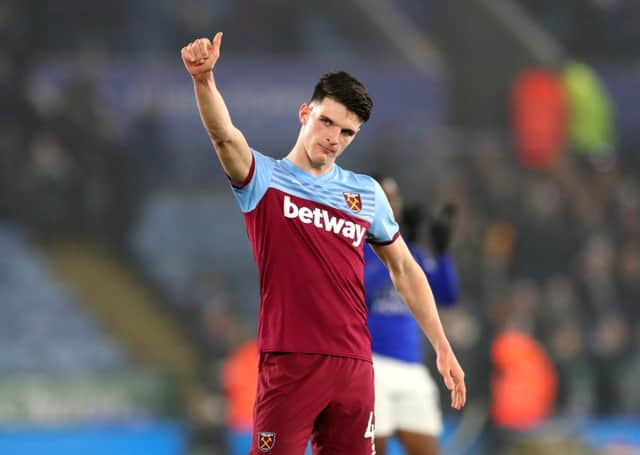 Key player: Declan Rice
Rice has established himself as one of the best midfielders in the Premier League and is a key member of the English national team.
Coming off a brilliant Euro 2020 campaign with the Three Lions, Rice will hope to continue from where he left off last season, leading from the midfield as West Ham go in search of glory on the domestic and European scene.
Blessed with endless energy, his partnership with Thomas Soucek was the foundation on which the club's success was built.
The 22-year-old played 32 league games, averaging 3.5 interceptions per game, second only Chelsea's N'golo Kante.
How to get to the London Stadium
Address: Queen Elizabeth Olympic Stadium, London, E20 2ST
The 60,000-seater London Stadium is a stones throw away from Stratford train station, Newham, and was originally constructed for the 2012 Olympic games.
Londoners can use the Central Line, Jubilee Line, Overground and TfL Rail services to the station, with the stadium a five minute walk away.
Greater Anglia services from Chelmsford and Colchester also run to Stratford.
If you're coming from Kent, then trains run to Stratford International, which is also a five minute walk away from the stadium.
There are 5,000 parking spaces in car parks joined to the Westfield Shopping Centre.
Parking at the ground is more limited, so drivers will have to contact the club in advance.
Where to eat
Stratford has seen a wave of regeneration since the stadium was built for the Olympic Games in 2012.
Fans can sample a variety of different restaurants, ranging from Brazilian to Italian and even African dishes.
There is also the massive Westfield shopping centre so tourists can combine football and shopping.
Holiday Inn and Premier Inn hotels are close to the stadium for supporters who staying overnight.
Stratford is an area full of life and has the vibe of a different city in the city of London.
Tickets
Tickets for most games go on general sale, and you do not have to be a West Ham member to purchase.
Home tickets cost between £30 and £80 depending on the opposition, and most games sell out so it is essential they are bought in advance.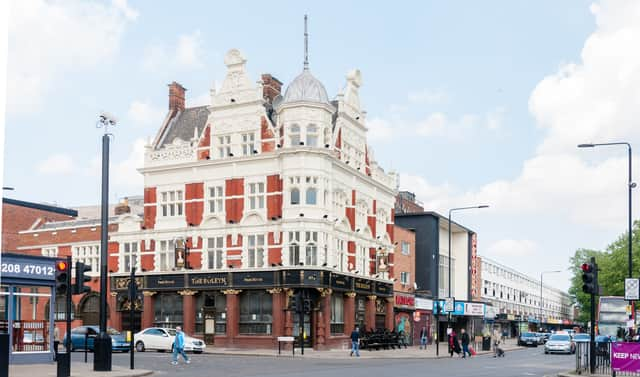 Home pubs
The Carpenters Arms, in Carpenters Road, Stratford, is the most popular pub with home fans.
And many still go to the Boleyn Tavern, which has Britain's longest horseshoe shaped bar, and the Queens, which were near Upton Park.
Most home fans avoid Westfield Shopping Centre, however the Cow is a popular bar inside the mall..
Away pubs
There are few pubs in the area which will accept away fans, so the best bet for visiting supporters is to get a drink inside the ground.
Covid guidelines
Social distancing is no longer required at the London Stadium and fans do not have to get table service food and drinks in any part of the stadium or restaurants around.
Fans may be be required to show proof of negative Covid test taken within the last 48 hours, or evidence of having taken both jabs of the vaccine on the NHS app.
This could become mandatory from October 1, and the Premier League is advising supporters to prepare for this.
The use of face covering is no longer required by law, but some clubs still advise they are worn when standing or moving away from your seat.
Stadium Tours
West Ham United offers a range of stadium tours, including on match days.
They include access to the dressing room, players tunnel and even sometimes the managers dugout and stands.
The tours cost between £19 and £40 for adults, season ticket holders get a discount and children aged under five go free.