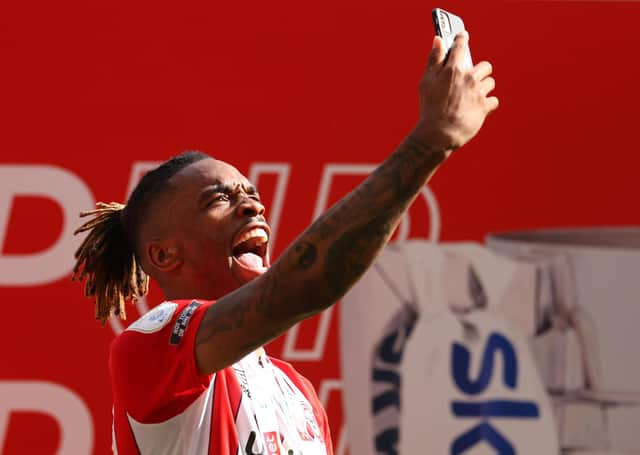 As the bus rolled home from football practice, young Ivan Toney looked at his mum and saw that she was dozing off.
Even at the age of seven, the future Brentford star knew how burdening these football runs were for his single mother Lisa.
The family was living in Northampton in 2003, and Lisa was parenting Ivan and his two other sisters by herself.
When they arrived home, he left a note under his mother's pillow with the words: "Thank you for taking me to football today and all the other days Mum".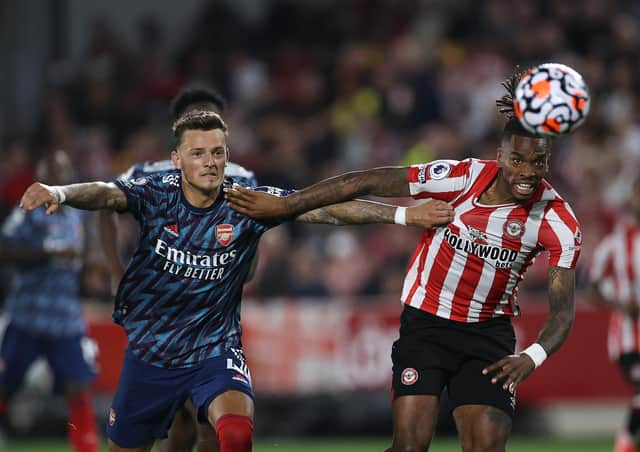 The early days
Like many young footballers, the sport was an escape route for young Ivan.
His Saturday kick-abouts saw him picked for the academy at Northampton Town, where he'd go on to be the youngest player to make a senior team debut, aged 15 in 2012,
WIth 13 goals in over 50 appearances, Wolverhampton came calling but an undisclosed health condition meant the deal fell through.
"We were all devastated for him," Liam Mint, a childhood friend of Toney's, said.
"It was heartbreaking and there was no way to console him but he quickly put it behind and got back playing.
"Normally when you're young and this happens you think that is it, but you just felt he still had more and could go on.
"So I wasn't surprised a season after the heartbreak of seeing a move to Wolves fail, he got his dream move to Newcastle United."
Failure at Newcastle
At the North East giants, Toney's path to the first team was blocked by established stars and with the club going through it's own turmoil, he was loaned out to clubs like Barnsley, Shrewsbury Town, Scunthorpe United and Wigan, with whom he won EFL League One trophy.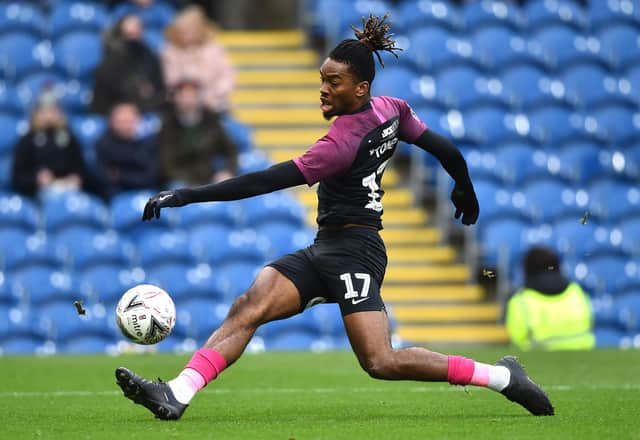 "Looking back, when I arrived in Newcastle it was all so different to me as it was just the first time in my life that I did not have my mum around to do everything for me but, yeah it was tough," Toney told the BBC.
"But I'm grateful because that taught me how to be a man and that success is not just a straight line."
Goals at Peterborough
Toney's success is mostly traced to Brentford, but his stock really began to rise when he joined Peterborough on a permanent deal from Newcastle in 2018.
Joining Peterborough meant that Toney had to drop down a division, playing in League One but that proved to be exactly what he needed.
There he found the affection and love he craved, and the perfect platform that allowed him to thrive.
By the time he left, he had scored 40 goals in 70 appearances for the Posh.
"I think he made the right decision," Liam said.
"He found his confidence there and he started scoring again and it was the right thing to do."
"Even though his second season there was truncated, it was only right that he was voted the League One player of the season.
"I remember going to Peterborough to see him play and straight away I knew that he had found a new home and his smile was back.
"Ivan is a huge figure, but he normally thrives on the love to perform so it was really nice to see how well the fans loved him there before the season was abruptly ended due to Covid-19."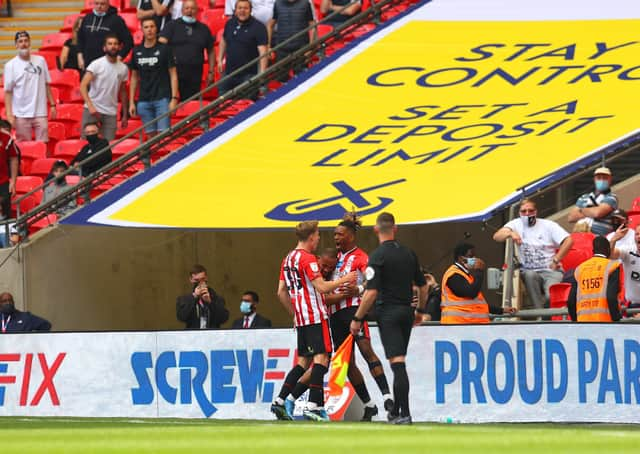 The big break through at Brentford
Toney is built like a quintessential Premier League forward, who is comfortable receiving the ball at his feet and equally dangerous in the air.
The hitman arrived at Brentford on August 31 2020, with the club knocking hard on the door of the Premier League.
The West London outfit had failed at the final hurdle against Fulham in the Play Off final in the previous season, but were primed having found a system that gave opportunities to youngsters and merged it with winning football matches.
His 31 goals, which broke a long-standing Championship scoring record, helped fire them to promotion.
The 25-year-old also stepped up to calmly score the opening goal in the play-off against Swansea at Wembley as The Bees became the 50th team to secure promotion to the Premier League.
"I mean just watching him, I think he's made the right decisions and that is why he's here," Brentford fan Michael Bloom said.
"I didn't think he had it in him to get 25 goals in the Championship, so credit to him that he's been able to take us to the Premier League and smash the Championship record on the way.
"I'm 68 next month and I didn't think that I'd see us in the Premier League, so all I want now is for him to stay and continue getting the goals that will let us continue to dream."
How Tony's goalscoring has improved over the last three years
2018-19 44 games 16 goals
2019-2020 32 games 24 goals
2020-2021 47 games 33 goals
The numbers suggest the man is on the rise, all that he has to do now is show that he can cut it at the highest level of English football.