More than 10,000 Eintracht Frankfurt fans are expected in London for their semi-final first leg against West Ham on Thursday.
The German side have been officially allocated just 3,000 away tickets from UEFA, but the club expects more than 10,000 fans to make the short trip to London.
Bild is reporting that some supporters - like in Barcelona - will try and buy matchday tickets off touts outside the London Stadium.
Some Frankfurt fans will also watch the game from pubs around the stadium in Stratford, as they look to offer support for their stars.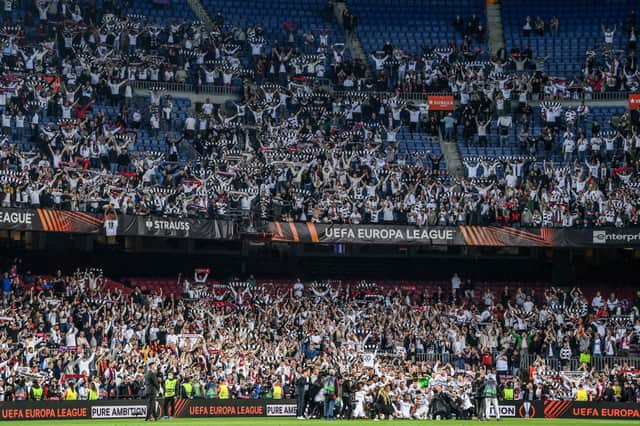 Despite West Ham saying officials will eject any away supporters in the home end, Eintracht president Peter Fischer declared "we will be more than 3,000".
He said: "I don't know in which place yet [to party] - there are quite a few in London.
"Why not in front of Buckingham Palace?
"There's not much going on there at the moment... we'll manage it.
"And we will be more than 3,000."
And Eintracht spokesperson Axel Hellmann said: "I don't want to reveal any secrets, but our fans are very creative.
"Every effort will be made to get a significant ticket contingent. You can be 100% sure of that."
Oliver Glasner's side defied the odds and formbook to knock out favourites Barcelona at the quarter-final stage, and are looking to lift the cup for a second time after winning it in 1980.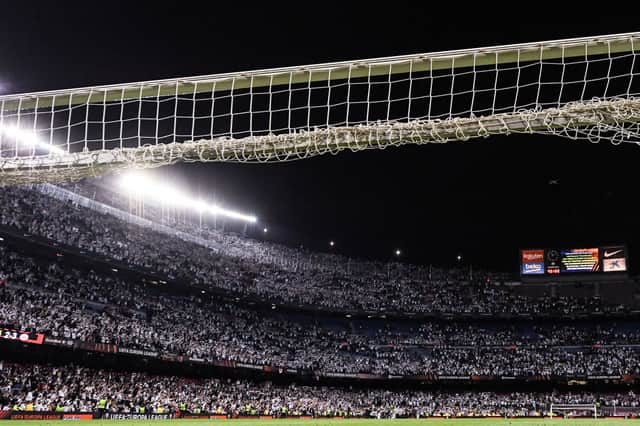 In Barcelona, despite being allocated around 4,000 tickets, it is thought more than 30,000 managed to get tickets at the Camp Nou, with the huge stadium filled with fans clad in Eintracht white.
The rocking atmosphere eventually led to their sensational progress at the expense of the Catalan giants.
However Barcelona fans reported a nasty atmosphere, with scuffles breaking out in the stadium, Frankfurt fans smoking and blocking gangways.
West Ham officials have said that Eintracht fans who have bought tickets in the home end will be ejected.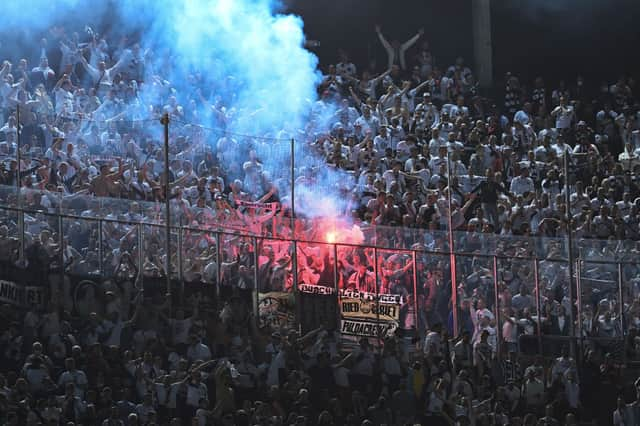 And the club also warned Hammers fans against crowd trouble, after the two supporters from the two sides clashed when they were both playing away last-16 matches in Seville.
West Ham said: "We want the atmosphere inside London Stadium to be one of positive energy and enjoyment for players, officials and supporters combined.
"In recent matches, there have been a number of people who have entered the pitch, either during or after the match has finished.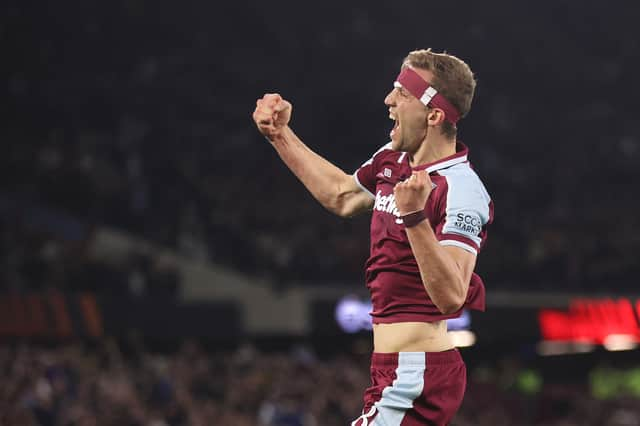 "This seriously disrupts the players and the game.
"We strongly remind everyone it is a criminal offence under Football (Offences) Act 1991 to enter the pitch without prior permission, and pitch invaders will be prosecuted.
"All perpetrators of public order offences, which includes pitch encroaching and other recent incidents of throwing objects and the use of pyrotechnics, will receive lengthy stadium bans and further possible legal sanctions."
The last time the clubs met was also in a European semi final in 1976, when Trevor Brooking scored two goals in the second leg at Upton Park to help the Hammers progress to the Cup Winners' Cup final.
Eintracht Frankfurt prepared for the game against West Ham with a 2-2 draw against Hoffenheim, and they are ninth in the Bundesliga table.
But their smashing win at Barcelona also came after losing 2-1 to Freiburg, so not much can be read into their results before a major European night.
Manager Oliver Glasner declared they were embracing their European fairy tale story, after they beat Barcelona, and they have been making sacrifices like leaving out top players ahead of the game.
He told Bild in Germany: "Now there is no fatigue. Now there is joy, now there is enthusiasm, now it's time for the finals."
The Hammers also prepared for the game with a hard fought defeat to Chelsea.
Craig Dawson was sent off and they had to move Declan Rice back into defence, after a crisis with Angelo Ogbonna, Issa Diop and Kurt Zouma all out injured.