Kurt Zouma: Police probing West Ham star over cat kicking video as 100K sign prosecution petition
West Ham manager David Moyes, a self-described "animal lover", drew criticism for fielding the cat-kicking player in last night's Premier League match against Watford.
Watch more of our videos on Shots!
and live on Freeview channel 276
Visit Shots! now
Essex Police have launched an investigation into West Ham star Kurt Zouma, after a shocking video emerged of him kicking and slapping his pet cat.
And more than 100,000 people have now signed a petition demanding that the Premier League footballer is prosecuted after the appalling revelations.
The French international, 27, has since apologised for his actions in the video but anti animal abuse campaigners want to see the former Chelsea star held accountable by police and the Royal Society for the Prevention of Cruelty to Animals (RSPCA).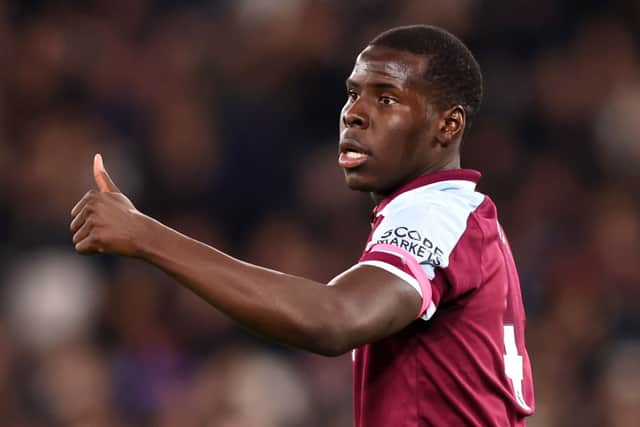 And Essex Police confirmed officers have launched a probe into the incident.
A spokesperson said: "We are aware of a video circulating on social media relating to an incident involving a cat which members of our communities may find distressing.
"We have recently been made aware that this incident may have taken place in Essex and we are liaising with the RSPCA and urgent enquiries are ongoing."
The former Chelsea player started for West Ham in their 1-0 Premier League win over Watford last night, a decision from the club and their head coach David Moyes which has been criticised by many.
The player appeared to be booed by both home and away supporters during the fixture.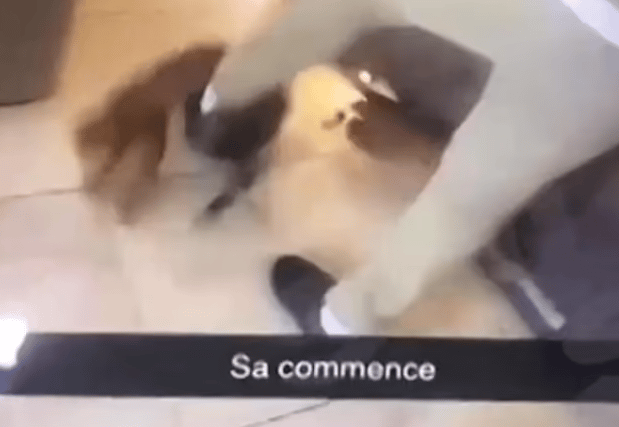 What happened?
In a video obtained by The Sun, the 27-year-old footballer can be seen in his kitchen picking up a cat before dropping it and kicking it into the air across the room.
He can also be seen chasing the cat around the dining room whilst the cameraman, believed to be his brother Yoan, can be heard laughing.
Zouma is then filmed throwing a pair of shoes at the cat as it tries to run away, with the final clip showing him slapping the cat in the face and out of a child's arms.
According to The Sun, a source said that Zouma was angry at the cat for making a mess in his house.
They said: "It seemed that Kurt got angry at the cat for accidentally smashing some sort of vase and tearing downa  light fixture from the kitchen cupboard.
"But what he does next is completely unacceptable. Kurt kicks it, throws shoes at it and then slaps it. The poor cat looked so scared."
Petition to prosecute Kurt Zouma - how to sign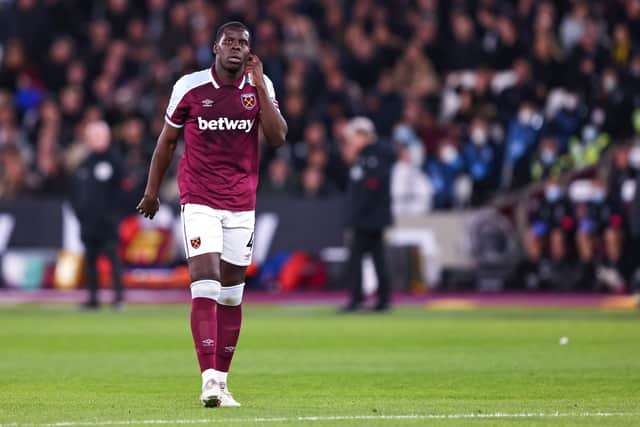 It was started by "Anti Animal Abuse" and says: "Shocking video footage shared on social media shows French international and West Ham footballer Kurt Zouma drop kicking and slapping his pet Bengal cat in the presence of both his brother and a young child (the example set?) . Both Zouma and his brother can be heard laughing throughout the footage.
"The mere fact that Zouma considers this funny and worthy of sharing on the Snapchat platform shows his disdain for animals and leads us to wonder what happens to animals in Zouma's 'care' privately?
"In the UK we have laws against the abuse of animals, laws which should be applicable to everyone rich or poor, famous or not!
"We ask that the Metropolitan Police and RSPCA carry out an urgent investigation and prosecute the perpetrators of this heinous act.
"Further we ask that the RSPCA remove all animals from Zouma's 'care' immediately!
"Failure to take action in this case will send the message that animal abuse for entertainment is justified, that for the rich and famous breaking the law is no problem! Neither are acceptable!"
Kurt Zouma apology - what did the footballer say?
Kurt Zouma released a statement following the footage becoming public.
He said: "I want to apologise for my actions. There are no excuses for my behaviour, which I sincerely regret.
"I also want to say how deeply sorry I am to anyone who was upset by the video. I would like to assure everyone that our two cats are perfectly fine and healthy.
"They are loved and cherished by our entire family, and this behaviour was an isolated incident that will not happen again."
What did head coach 'animal lover' David Moyes say about Kurt Zouma after Watford clash
West Ham and their head coach David Moyes have been criticised for the decision to play Kurt Zouma in their 1-0 Premier League win over West Ham AFTER the footage of the player kicking his cat became public.
During the game, the home fans booed Zouma and the away supporters chanted "RSPCA".
Speaking after the match to BBC Match of the Day, Moyes said he was a "human being and an animal lover", however he still started the cat kicker against the Hornets.
Moyes said: "It's something we're all disappointed with and something we can't understand.
"He'll learn from it [but] today I had to pick a football team that gave me the best chance of winning the game as manager of West Ham.
"I know how people feel, but I'm also a football manager here.
"My feeling was that Kurt has apologised and I understand a lot of people will not just be accepting of an apology. But to me he came out and [apologised] honestly and I had to do my job."
He added: "I am someone who cares a lot about my dogs and horses and all the people I am connected with.
"I think the club would rather deal with it all in time and they will let you know what the action is."