They responded well after the Milan disaster by beating Nottingham Forest comprehensively over the weekend- and with just one game per week now, the focus has turned to ensuring they end the season on a high.
This week's training has been intense so we bring you some of the things we observed from Spurs' preparation from their Enfield base.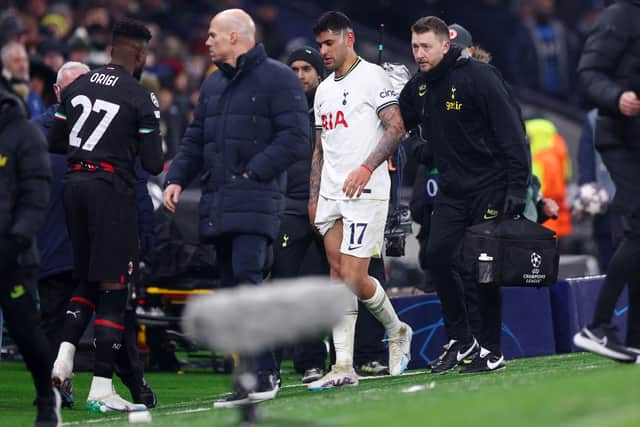 Cristian Romero takes a break sitting on a mini tyre in training
The Argentine World Cup winner is known to be a brutal defender and doesn't need a second invitation to leave something on an attacker. His own teammates also get a fair share of his tough tackles in training- but on Tuesday he was seen sitting on a mini tyre, presumably taking a break from a session supervised by Antonio Conte.
Romero has established himself as the number one centre-back in Antonio Conte's side, and even though he's been sent off three times already this season including the Milan game- he shows the heart and fight Spurs fans always want to see.
Eric Dier's sliding tackle on Lucas Moura
The general theme for the training on Tuesday was that all the players were focused and nothing examplified that more than the sliding tackle from Eric Dier that took the ball from Lucas Moura who was in full flight.
Brazilian Moura is on his way out of the club in the summer but not even that is slowing him down, the focus on his face and determination from Dier to emerge the winner is what Antonio Conte and his coaching staff would have loved to see. LondonWorld.com understands that the training sessions have been very good since Antonio Conte returned from Italy eight days ago.
Danjuma doesn't let lack of game time affect his focus
Arnaut Danjuma scored on his Tottenham debut but since then not much has been seen of him, but in training he's continued to work hard and determined to make his time at the club a success.
Earlier in the week he posted a picture on his Instagram story where he captioned it "No off days"
It's easy to throw in the towel when things are not going well for you- but the young forward looks to be made of tough stuff and we wait to see if he'll be rewarded by Antonio Conte at some point.
Troy Parrott not sure he has a future at Tottenham
Tottenham striker Troy Parrott, on-loan at Preston says he's not sure he can fulfil all his potential with the Lilywhites.
The Republic of Ireland international has just two goals from 22 appearances in the Championship this season- and admits he might not be able to force his way into the first team at Tottenham.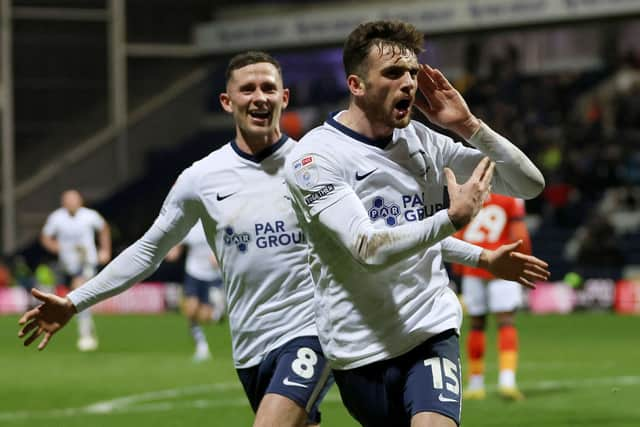 "I've always said that's where I want to play, but we'll see what happens at the end of the season and then go into the summer and take it as it comes.
"I am not sure what is going to happen next year, so I am just focused on this last home-straight of the season."
Parrott still has a contract at Spurs till the summer of 2025 and was tipped to be the next Harry Kane when he came through the ranks.