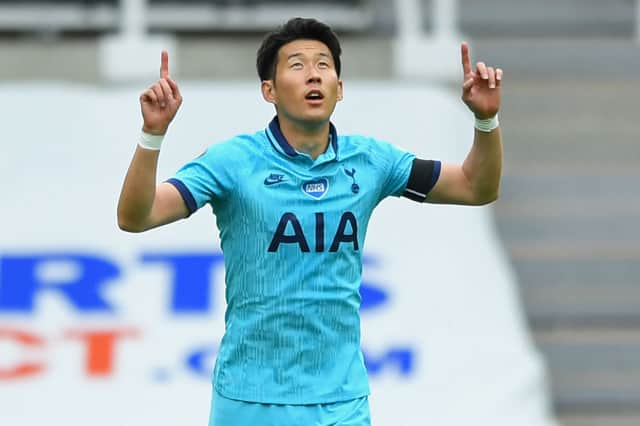 When Spurs star Son Heung-Min was 10, his father, a retired football player, would get him the best computer games as a reward every time he scored goals.
His passion for football was growing but his love for video games was the fuel his father tapped into to train both Son and his elder brother, Heung-Yun.
By the time he was 16 and leaving home for his first move abroad with Hamburger SV in the German Bundesliga, Son was already being tipped by coaches at FC Seoul as one of the best to have come through the South Korean club.
"He was really young and likeable but could hit the target," Ha-eun, Son's junior team coach at FC Seoul told LondonWorld.
"He didn't stay with us for long or as we would have liked, but some players progress really quickly and his father had already worked on the basics so he went straight in and out.
"For some reason we knew he had something in him and could easily be a great player, so I'm not really that surprised to see how he is going at the moment.
"But we all really liked him and he was really talented amongst the group of players that came in that year."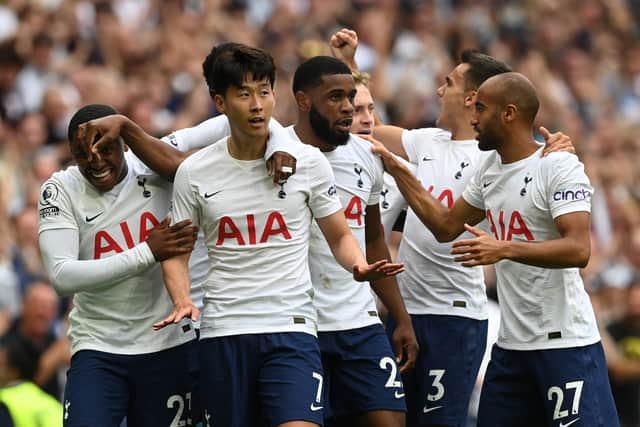 The Bundesliga days
His father travelled and lived with him in Germany when he joined Hamburger SV's junior team, and only returned to Seoul after Son had made his first team debut for the Bundesliga side.
In three seasons with the Hamburger SV first team, Son grew not only as a footballer, but also evolved from the shy, thin and timid boy to a consistent threat to opposing teams.
He was linked to giants Bayern Munich and there were also reports that Manchester United, a club where fellow Korea international Park Ji-Sung played, were monitoring his progress, but he eventually moved to Bayern Leverkusen for around £8.7 million, a club record deal for the German side at that time.
Son's numbers in his three-year stay with Hamburger's first team
2010-2011 8 games 3 goals 0 assists.
2011-2012 11 games 5 goals 0 assists.
2012-2013 13 games,12 goals 2 assists.
At Leverkusen, Son's star continued to rise and he was either scoring, assisting or doing both, leading to him being compared to the legendary Brazilian striker Ronaldo.
"When he left Hamburger SV we all knew he was great but it was at Leverkusen when his fan base started to grow," Gun Lee, a South Korean journalist who has covered Son's career from the very beginning, said.
"At that time it was normal to see a lot of Koreans traveling from Seoul to Germany just to watch him play.
"He was really good there and I think that at some point he was linked to Barcelona and Real Madrid, but his Dad was always a key factor in deciding his next move and he really wanted to play in the Premier League too so I guess that it weighed in the final decision making process.
"I have to say that he's been guided very well but even though that might be a weird thing to say here, the culture in Korea is that we allow our parents to almost make every major decision for us."
Son's numbers in his two-year stay with Bayer Leverkusen
2013-2014 29 games 10 goals 2 assists.
2014-2015 28 games 11 goals 2 assists.
Becoming a Tottenham icon
Son Heung-min was far down the list of the Tottenham scouting team's potential recruits at the start of the 2015-16 season.
The first choice was Saido Berahino, but two lofty offers from the club were turned down by West Bromwich Albion, who did not want to engage in any discussion.
Spurs were running out of patience in their pursuit of a new wide man, so Mauricio Pochettino turned his attention to the South Korean who was already a regular for his national team.
For £22 million, Tottenham secured Son from Bayer Leverkusen and closed the chapter on the pursuit of Berahino.
The forward arrived that summer with four other players, Clinton N'Jie, Toby Alderweireld, Kieran Trippier and Kevin Wimmer.
His first season was rather challenging and he only played in 13 league games, scoring four goals and bagging an assist.
Tottenham did put up a fight for the Premier League title, which eventually fizzled out with the club finishing a disappointing third, painfully behind rivals Arsenal in second and Leicester City who shocked everyone on their way to winning the title.
However since then, Son has established himself as one of the key players for Tottenham and positioned himself as one of the most reliable strikers in world football.
This summer the Korean signed another four year contract extension that will keep him at the club until his 33rd birthday, a reward for his 108 goals since joining the club.
"He's an amazing footballer and an amazing human being and I couldn't be more proud of him," Park Ji-Sung, former Manchester and former Korea international, told LondonWorld.
"I speak to him always and his humility is still the same Heung-Min I knew when he was coming through.
"He's done so well for himself and it's really nice to see that everyone is now able to see that he's truly one of the best forwards in the world."
Son Heung-Min's compared to other strikers in the Premier League
Son 36 games 17 goals 10 assists.
Kane 25 games 23 goals 14 assists.
Salah 34 games 22 goals and 5 assists.
Ings 26 games 12 goals 4 assists.
Abraham 12 games 6 goals 1 assist.
Aguero 7 games 4 goals and 1 assist.
Tottenham are working hard to keep England captain Harry Kane, who has been linked with a British record deal to Manchester City.
That move still hangs in the balance but if Kane was to move away from North London, the club would already have an in-house replacement who is a proven goal scorer, a great team player and an exceptional professional to step into his shoes.