Spurs are on a tricky run of form currently, heading into this one having won just two of their last seven games across all competitions. Antonio Conte's men looked like title contonders early on in the campaign, but a lot has changed since then, with Spurs losing two of their last three Premier League games.
This weekend, in their last outing before the World Cup break, Tottenham face a resurgent Leeds who have won both of their last two Premier League games. Jesse Marsch's men defeated Liverpool at Anfield and came from 3-1 down to defeat AFC Bournemouth 4-3 last weekend.
The Whites are an erratic outfit, but while they are open at the back, they have proven dangerous on the break over recent weeks, and paired with Tottenham's issues, pundits have struggled to pick a winner.
Paul Merson told SportsKeeda after settling on a 3-2 home win: "Wow, I'm not sure about this game. Leeds attack and attack, and when the other team breaks, you wonder where it came from. There will be goals in this game because Leeds cannot defend.
"Leeds play with a lot of energy, and fair play to them - they stick to their guns. They play exactly the same way whether they're winning or losing, and that seems to be their Achilles' heel. They always play gung-ho football, and they'll cause Tottenham a few problems because of their energy.
"Tottenham need to have a go now. If they can play like they did in the second half against Liverpool, they can really be a proper team. They've turned it on in 45-minute spells against Marseille and Bournemouth, and they need to learn to play 90-minute football. I think it's come to a stage where Antonio Conte will ask his players to just go out and express themselves."
In his BBC predictions, Chris Sutton also struggled before backing Tottenham for a 3-1 win. He said: "I've really not got a clue what will happen here. Spurs boss Antonio Conte says his players are tired, yet they have this record of fighting back in games this season – so that does not really add up.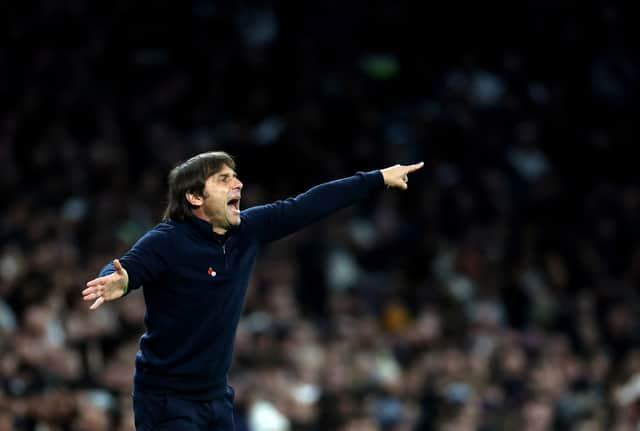 "I was genuinely delighted for Leeds boss Jesse Marsch that he followed up his win at Liverpool by beating Bournemouth, because he has had a bit of flak this season. I am really not sure about Tottenham's defence but they have to respond here after a bad week and, with Richarlison and Dejan Kulusevski in contention to start, they will be dangerous.
"This is the type of game where either side could win it, even if they fall behind – but I am going to go with Spurs."