The Italian manager has taken 56 points from a possible 84 since taking over last November.
The Premier League winner has turned a club, which looked destined for a place outside European football, to being back amongst the elite.
And that has triggered a £2.5m bonus in his contract.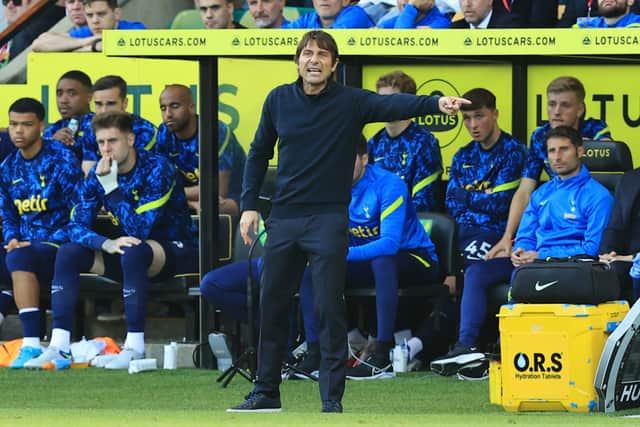 Just a few weeks ago, it looked all but certain that Arsenal would be the team playing in the Champions League, but a smashing derby defeat and a collapse at Newcastle meant their impressive win against Everton would only secure them Europa League football.
Dejan Kulusevski and Son Heung-min both scored a brace, and a Harry Kane strike gave Spurs a thumping 5-0 win at Carrow Road.
Just three weeks ago, Arsenal were in the driving seat for Champions League football but Spurs put together a remarkable win to go all the way and take the club back to where they belong.
All attention now is turned to the summer transfer window, with Spurs now expected to back their manager as he attempts to build on what has been a more than satisfactory first six months in north London.