Tottenham manager Antonio Conte, who knows all about epic wins at Stamford Bridge, has been working hard to take advantage of the noise coming out of Chelsea this week.
Conte knows that there is a real possibility of reaching the EFL Cup final with Spurs and a strong result at Stamford Bridge in the first leg will be pivotal.
The game has extra spice, not only with Conte returning to SW6, but also the fact that Lukaku said he missed playing for Inter Milan, where he was coached by the Italian.
The former Premier League and Scudetto winner has already shown he's elite, lifting Tottenham from despair to real top-four contenders and becoming the first Spurs manager to remain unbeaten in his first eight Premier League games.
He is looking to top it up off by becoming the first manager to lead the club to a trophy since 2008, and he's been drumming it into the players that Chelsea are beatable and he wants his side to go to south-west London and dominate the European Champions.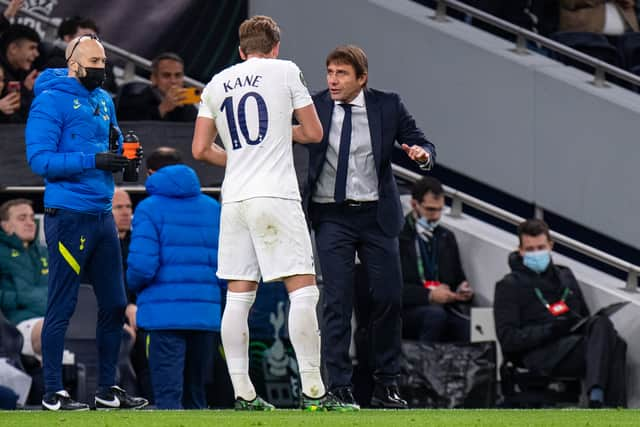 Five things Antonio Conte is working on ahead of Chelsea
Conte has been working on the concentration of his players, especially when the team is on the front foot, to ensure they don't allow Chelsea to hit them on the counterattack.
The Italian has been working on the psychology of his players in the past week, as he prepares them for what he sees as a final before the final. He doesn't want them to be intimidated by the European champions, and wants Spurs to dominate the Blues.
Conte expects that Stamford Bridge will still have an emotional atmosphere - given how tough the week has been for them - but he wants his team to take advantage of that by picking them apart on the transition.
The Scudetto winner, who had great success with the strike duo of Lukaku and Lautaro Martinez at Inter, is still working with Harry Kane and Son Heung-Min to improve their movements with and without the ball.
Then there is the defensive work being done on the two wing-backs Emerson Royal and Sergio Reguilon, who will be key in the game against the Blues. Chelsea also play with two wing backs, and Marcos Alonso and César Azpilicueta are key attacking threats for Thomas Tuchel's side.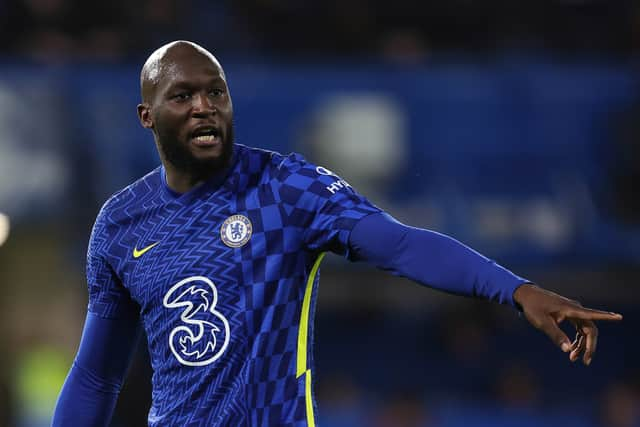 What Antonio Conte said ahead of the game
Antonio Conte looked relaxed ahead of the game as he addressed the press, and looked forward to his first return to Stamford Bridge as Tottenham manager.
The Italian however refused to comment on issues his former striker Lukaku's interview has caused at his former club.
He said: "Honestly, I'd like to not speak about Romelu because Romelu now is a player of another team and I think it'd be disrespectful to speak about him and also about Chelsea."
On the issues of Covid cases which have engulfed the Premier League and English football, he said he was keeping a close eye on his players and monitoring the situation.
He added: "We are living with this situation, not only Tottenham but all the clubs.
"We have to be ready to find the right solutions, the best solution for the team.
"For sure it's not simple for any coach to change the plan you have in your mind especially when you play many games in a short time.
"In your mind you make a plan in your mind and sometimes you arrive and players are positive so you have to totally change your plan. It's not easy, but not only for me but all the managers here."
The chaos at Chelsea
The Belgian international is still very popular amongst his team mates, however Tuchel revealed he had consulted with senior players before dropping Lukaku.
According to reports, clear the air talks have been held between the striker and manager Tuchel, with the striker already looking to make up for lost time on the pitch against Tottenham on Wednesday night.
There are suggestions that Lukaku explained his side of the story, and even though he admitted he did not mean any disrespect towards the team, staff or fans, he's been encouraged to apologise in order to draw a line under the issue.
He is in line to earn a recall on Wednesday night, and he will be looking to add to his seven goals scored since he returned in the summer.