Wilfried Zaha and Ivan Toney incidents only scratch surface of racism in football, says Kick It Out chief
Troy Townsend admitted that he had to deal with more incidents of racism than ever before last season in his role at Kick It Out.
Watch more of our videos on Shots!
and live on Freeview channel 276
Visit Shots! now
A Kick It Out chief has said that the reports of racism against footballers seen by the public only touch the surface of hate crimes faced by stars.
Troy Townsend, Head of Player Engagement at Kick It Out and father of Everton star Andros Townsend, opened up about his role liaising with players to former striker Jermaine Defoe.
The ex-Spurs man is meeting footballing leadership figures as part of his Outside The Box podcast in a bid to prepare himself for the world of management.
On this week's episode, Defoe heard from John Barnes about the infamous banana incident during a Merseyside Derby and Townsend shared that the problem of racism in the sport is just as fervent today as it was then.
He said: "We have to acknowledge we've come far. We do. Because this is a space where no one was discussing it. But my go-to image was John Barnes and the banana. And to be totally honest, we've got just as far to go as we did then. 
"The growth of social media has enabled people to hide behind a profile and a platform and to call you anything they want with minimal accountability.
"The amount of abuse Wilfred Zaha gets on a regular basis is astonishing. Going back to the KKK, blacked-out faces. We had a 12-year-old boy sending Wilf Zaha an image of the KKK with a black man just about to be hung.
"Taking the term cornflakes and using a racially motivated term that sounds very similar. How does a 12-year-old know that?"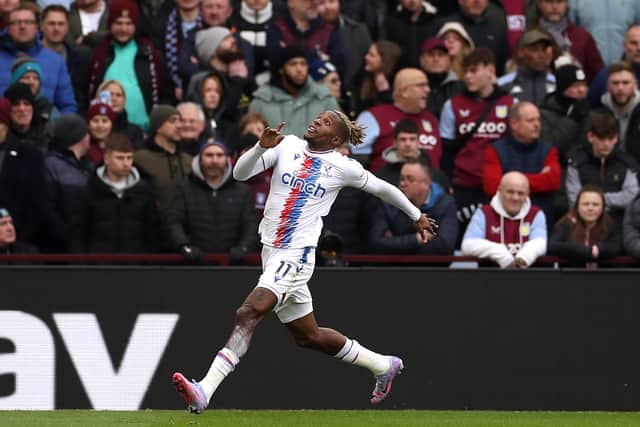 Townsend works with young players breaking into the sport to teach them how to use their voice for good and encourage change by engaging their large followings.
The Kick It Out boss admitted he finds it hard to speak calmly about the issue and called on the game to be more aggressive in challenging the situations that are happening.
It comes in the weeks after a Northumberland man was handed a three-year banning order for racially abusing Brentford striker Ivan Toney online - the very first sentencing of its kind.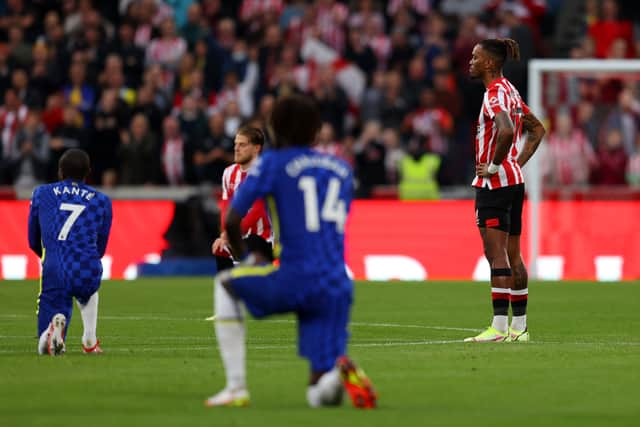 Townsend added: "There's the stuff you hear and will be published, and the stuff you don't hear and I work mostly with the stuff you don't hear. So much of that is through skin colour.
"I'll tell you now, last season was my busiest season in regards to that support to players. Which says to me - how far have we really come? 
"I feel frustrated. There are times I can't talk about it because I'll blow. The game needs to be more prominent in this space. It needs to question why."