Things have not gone as planned and his confidence is low at the moment. Lokonga, a man of few words, has more than what it takes to excel in south London and this move to Crystal Palace might be the best thing that could happen to his career.
The early days
The versatile midfielder was born in 1999 in Belgium, but his parents are Congolese and moved to Belgium due to the civil war.
He grew up in a family home with brothers and sisters and it was soon clear Sambi was a quiet one. All he wanted to do was go out and play football with his friends.
LondonWorld has been told that one of his elder brothers, Paul-José M'Poku, was a professional footballer and even signed for Spurs before making his name at Standard Liège.
Their dad took on different jobs to take care of their family.
At school he would be the best player in his age group and by the time he was 10, Lokonga was scouted and recruited into the Anderlecht junior team. There were doubts as to whether his shy nature would allow him to realise his full potential, and it did take him time to get going - but once he did, there was no stopping him.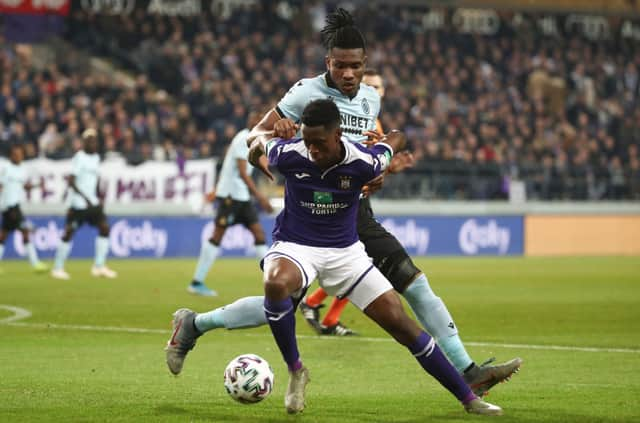 The Anderlecht Days
At Anderlecht two players were tipped to be world beaters: Jeremy Doku, now at Rennes, and Albert Sambi Lokonga. Both made their way to the first team and when Vicent Kompany arrived in the summer of 2019 as player and coach, Lokonga struck up a good relationship with the Manchester City legend and he took his career to the next level.
His deep-lying playmaking ability did not go unnoticed and teams like PSG, Real Madrid and Liverpool all showed interest - but it was Mikel Arteta and Arsenal that snapped him.
At the time of his signing he had made 78 appearances for Anderlecht's first team and scored three goals. He was genuinely one of Belgium's rising stars and was a key member of the under-21s team.
Arteta said he was at an age where he needed more coaching, but was aware of his maturity and the positivity he brings to a team.
The Gunners manager said after signing him: "Albert is a very intelligent player who has shown great maturity.
"He has been coached well by Vincent Kompany and his team at Anderlecht. I know Vincent very well and he talks so highly about Albert and the positive impact he had on Anderlecht in recent seasons.
"We're confident Albert's ready for the next stage in his development and we're looking forward to welcoming a new member to our squad with his quality and presence."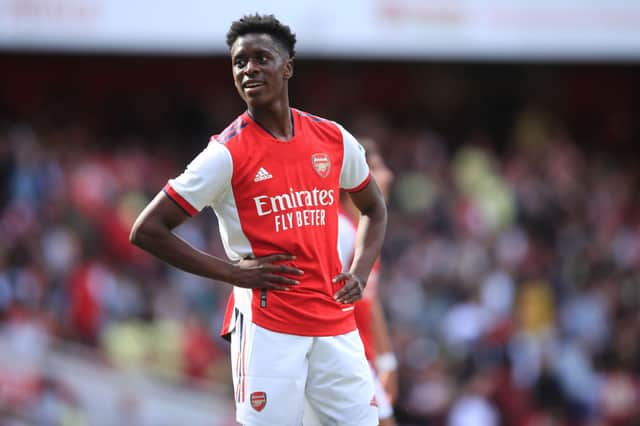 The Arsenal struggles
Lokonga was signed the same season as players including Nuno Tavares and Ben White, the season before Thomas Partey joined, but injuries meant he never really had the consistency of form and fitness. So Lokonga was meant to be the understudy for the injury-prone Ghanaian midfielder.
As the months passed by, Partey became stronger and more consistent on the field and that meant Lonkonga was left to feed off whatever scraps the Ghanaian left.
The Premier League is tough even when you're playing consistently, but it's much tougher when you're left in the shadows and only play when someone is injured or when the manager feels you can see out a game.
Lokonga has also battled Covid issues behind the scenes, as well as the fact that his parents still live in Belgium. He has had to adapt to UK life by himself and his time in north London has been underwhelming.
The 23-year-old made 39 appearances for the Gunners, most of them from the bench but at Palace he walks into a team where he can get consistent games and show the Premier League what the fuss was all about when he was in Belgium.
What Crystal Palace fans can expect from Lokonga
Crystal Palace is easily the best place for a young footballer in the Premier League. The team culture there is second to none, and the experienced players open the door for the young ones to go on and excel.
Zaha loves a good player who can make things happen while James McArthur, who has barely played is campaign is still monumental in player development behind the scenes.
The likes of Eze, Olise, Mitchell and Cheick Doucouré have all walked in and found a platform to go on and do their thing.
Lokonga is quiet and most often likes to keep to himself, but with Vieira as the manager he has a physical representation of a man who knows his role on the field - and who will give him the minutes to rise to his true potential. This could be another masterful deal from the Palace board - a clearly talented player who needs minutes and has a point to prove.
He is a deep-lying playmaker but he can also play as an eight. He has got the engine to combine being both an eight with the ball and a six without it.
If the fans show him love, something he barely got at Arsenal, then expect the next sixmonths to be a redemption arc for Lokonga. This really does feel like a fresh start.