Who is Call Me Loop? Chelsea loving pop star at centre of third kit release featured on Top Boy
Pop star Call Me Loop has fronted a number of Chelsea campaigns and appears again in this year's third kit shoot.
Watch more of our videos on Shots! 
and live on Freeview channel 276
Visit Shots! now
Chelsea have today unveiled their retro-inspired third kit, which fans are already praising as a 'thing of beauty', in a striking photoshoot.
Supporters can already get their hands on the classy jersey, which was put on sale by Chelsea as soon as its design was made public.
Blues stars Mykhailo Mudryk and Levi Colwill are joined by a number of famous Chelsea fans for the roll-out, including pop star Call Me Loop.
LondonWorld has all you need to know about the Chelsea third kit and where you might've heard Blues fan Call Me Loop before.
What inspired the Chelsea third kit?
Chelsea have explained that the motivation behind the third kit's design was to create a 'fresh new look' that also 'digs back into history'. The unusual mint foam colour of the shirt is a nod to the very first jersey that Blues players wore.
Eton Blue was the club's first-ever colour, taking inspiration from the racing colours of the then club president. The lighter shade of blue lasted for two seasons before the darker colour synonymous with the club was brought in.
Who is Call Me Loop - the Top Boy pop star who has just hung up her mic?
Chelsea supporters are very familiar with the face of Call Me Loop by now. The pop star has fronted a number of club campaigns in recent years and is present in the release of the third kit.
Call Me Loop, or Georgia Buchanan, is a singer/songwriter from Surrey who has received love from Elton John and BBC Radio 1. The star is best known for hit track 'Give 'n' Take' but has released a string of pop hits since debuting in 2016.
The 32-year-old's track 'Rosé' is currently doing the rounds having featured in the soundtrack for season three of Netflix hit Top Boy.
Despite her success, this summer Call Me Loop announced that she would be hanging up her mic on her solo journey to focus on other projects and songwriting - in 2020, the star penned The Pussycat Dolls comeback single 'React'.
What has Call Me Loop said about supporting Chelsea?
Call Me Loop grew up not far from the Chelsea training centre and has loved the club all her life. Last year the singer took place in the popular BBC Premier League predictions contest with Mark Lawrenson.
Call Me Loop told SoccerBible: "It's been in my life as long as I can remember really - with a sports-mad dad, brother and twin boy cousins.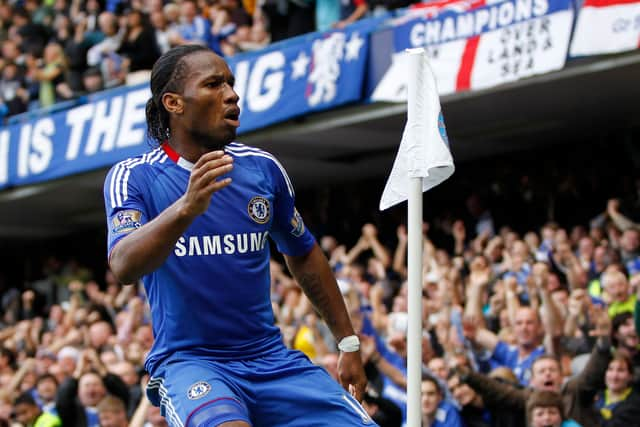 "I've been watching and playing football (only in the back garden!) since I was tiny. My dad supported Chelsea since he was ten when his friend from primary school (and his dad) took him to his first game. They took him to eight or nine games over two seasons and he used to have to take box crates to stand on so he could see over the crowds.
"He's been Chelsea ever since so it was just in my blood to be blue! Although I must admit I did go through a phase of flitting between teams when I was about ten so that I supported the same team as whichever one of my brother's friends I fancied at the time... so fickle. But luckily I came back to my Chelsea senses soon after!"