Mauricio Pochettino has two players returning who could feel like new signings for Chelsea
Chelsea manager Mauricio Pochettino is beginning to get players back after a tough start to the season.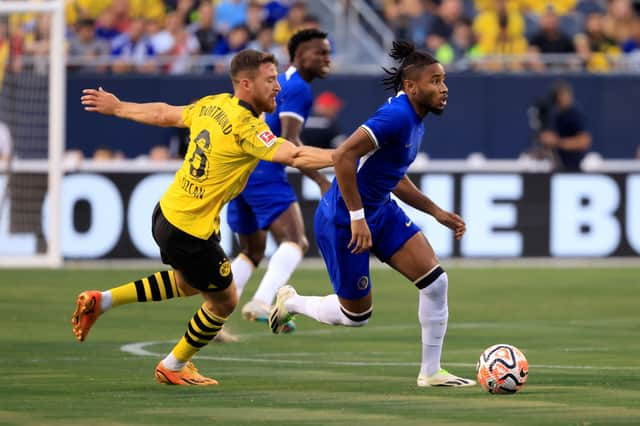 Chelsea are preparing to welcome Christopher Nkunku and Romeo Lavia back to the first team after both have been denied game time due to injuries.
Nkunku was one of the stars of pre-season in the United States but disaster struck when he got injured in the final pre-season and has since been reduced to watching from the stands as Chelsea battle a tough start to the campaign.
Romeo Lavia turned down the chance to sign for Liverpool and instead joined Chelsea but he arrived without pre-season and a little knock.
But when he was just about to join the first team training he picked up an ankle injury in training and nothing has been seen of him since. But the frustration is about to end with both now in the final stages of their recovery.
Mauricio Pochettino confirmed Lavia was very close to returning after the international break: "Romeo Lavia is also close. They trained today on the pitch. Hope that next week will be involved with the team and see after. Day by day see when it is possible to play with the team."
The Chelsea manager also spoke about a conversation with Nkunku and admitted he was also one who was close to re-joining the team;
He added: "We had some conversation and he said to me, 'Coach, I want to be ready for after the international break, Newcastle'. I asked him yesterday and he said 'hmmm', and I said 'you are liar'. 'No, no I am ready'. It is close and he is doing really well. We are so happy with him, the way he is recovering, he is very professional."