Chelsea hand Tottenham another blow after £45m target confirms details of fresh contract
Chelsea midfielder Conor Gallagher has been speaking about how close he's to signing a new deal.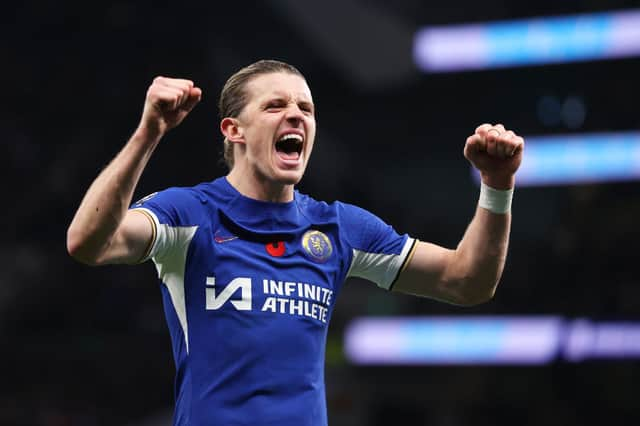 Chelsea star Conor Gallegher has confirmed talks are ongoing to sign a fresh deal at Chelsea after an impressive start to life under Mauricio Pochettino.
Gallagher has defied the odds and made himself an undisputed starter at Chelsea, winning more balls and pressing better an any player in the Chelsea midfielder.
Surprisingly Chelsea have spent more than £200m on midfield re-enforcement but it is home-grown Gallagher that has impressed the most.
He was pivotal again over the weekend and told reporters at the England camp that he was certain that a deal would be reached for a new deal soon.
The midfielder is quoted by the Evening Standard: "I'm sure that will get sorted out, everyone knows Chelsea is my club and I love playing for them.
"The fans are brilliant and I'm loving it right now and I'm sure it will get itself sorted out."
Tottenham came close to signing Gallagher in the summer as Chelsea put him up for sale in a bid to balance the books but a combination of luck and hard work has meant it is now impossible to protect their asset and offer him a new deal.
Spurs though were reluctant to meet Chelsea Chelsea's £45million and would have regretted especially seeing how pivotal he's been under new boss Mauricio Pochettino.
"A lot was going on in the summer, a big transition in the club, a lot of players coming in, a lot of players leaving," Gallagher said.
"I was lucky enough to stay and be a part of the manager's plans, whatever he wants me to do I have been doing and I will keep working as hard as possible for him."
Chelsea have won four, lost four and drawn four of their first 12 Premier League games but encouragingly have just lost once in their last seven games in all competitions.