Londoner and Chelsea academy product Tariq Lamptey is facing a fight of his career at Brighton but the pacey winger remains optimistic that it won't be long before he's back as a regular for the Seagulls.
Born in Hillingdon, Tariq is used to adversity. In fact, he was just about written off before his journey even started because of his size while a youth at Chelsea.
He was the smallest of the academy team when he joined at eight - but he was also the most fiercely competitive. He knows the best way to face life is accept how you are and use it to your advantage.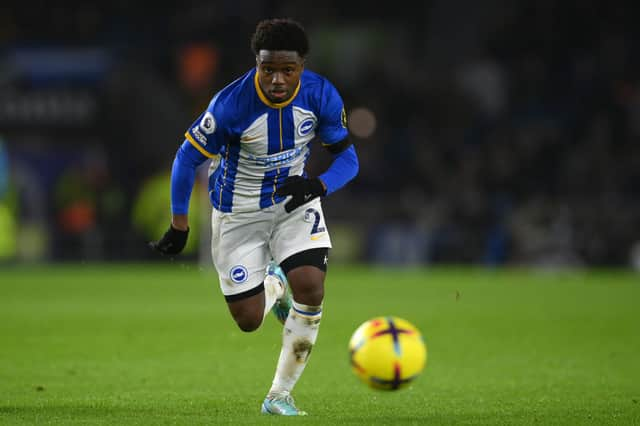 His Brighton career started well, but niggling injuries have slowed him down and against Liverpool he only got a minute as a late substitute as Brighton thrashed Jurgen Klopp's side.
Tariq doesn't hide from the fact that he would like to play more and contribute to this Brighton team.
The 22-year-old told LondonWorld: "I really want to keep enjoying my football and that is why I came here. And for me this is really important - the hard work is done in the training and keeping a positive mindset - and I'm sure my time will definitely come, as I enjoy days like this.
"Every player has a time they don't play a lot but that is when you must work hard and fight back to prove what you are made of."
When players are not playing a lot there is the tendency to withdraw from the manager and just focus on the game. But Tariq said he finds his new manager Roberto De Zerbi interesting in that he reminds him of himself.
When De Zerbi replaced Graham Potter, concerns were voiced that the club would lose what made it such an interesting Premier League side - the identity and a brand of football that made it attractive for talents like Tariq and Billy Gilmour.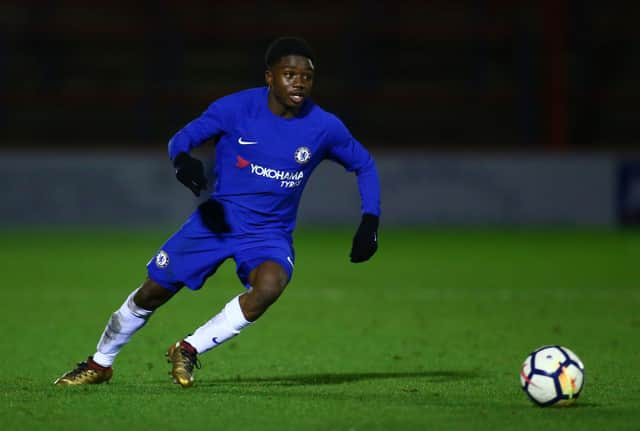 But the team has been sensational since, beating Chelsea using a more attacking style and bossing Liverpool from start to finish. In between they were competitive against league leaders Arsenal in a game that ended 4-2.
New stars like Kaoru Mitomo and Evan Ferguson are being unleashed while veterans like Solly March and Pascal Gross look reborn under De Zerbi.
The style of play is more attacking and there seems to be a genuine expectation of entertainment when Brighton take to the field, both home and away. They play a one-touch system that is without fear.
Tariq says it took him just a few sessions to know that De Zerbi is a good manager.
He added: "He is a good coach and I think we all can see what we are trying to do on the pitch with his ideas.
"We listen to every detail because he loves them and we bring it out on the match day. To be totally honest we just listen to the ideas - and he has some good ones - and we just try improving."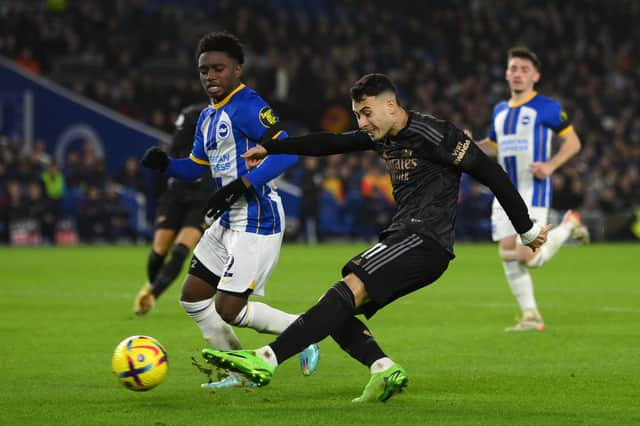 Tariq's parents moved to the UK from Ghana in the early '90s to try to make a good life for themselves.
He was their second child, and was born in the new millennium. The home he grew up in was a British Ghanaian home and this winter he represented Ghana, the country of birth of his father, at the World Cup.
Playing as a right-back, he did not have the best of tournaments, with some suggesting that he is better suited as a wing-back.
Asked if being moved between positions affects his game, he said that, on the contrary, it gives him the chance to play more.
He added: "To be honest I just play wherever the manager needs me. I think I'm versatile and that is key as you're coming up.
''At this stage you have to be ready to go in and do a job when called upon. I have been lucky with that and I think it will continue to open doors for me to play more because of that."
If Brighton win their game in hand, they stand a good chance in making a real challenge for Europa League football next season.
They have one of the best atmospheres in the Premier League and they continue to prove that with the best planning and the right people at the right places, young players like Lamptey, Gilmour and Mitoma can excel and challenge the Premier League's big boys.