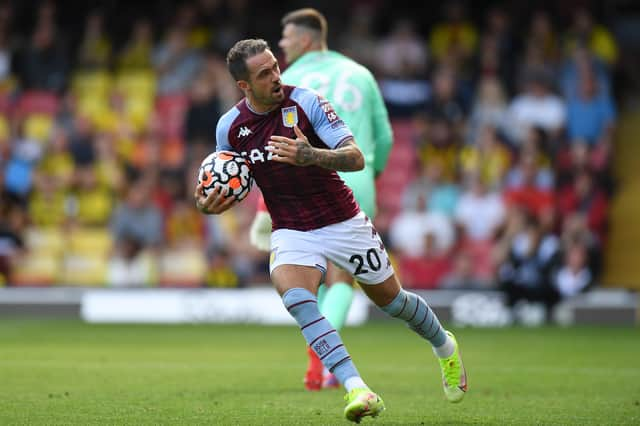 Chelsea only took a point against Aston Villa last season, playing out a 1-1 draw at Stamford Bridge, before losing 2-1 at Villa Park on the final weekend of the season.
This season Thomas Tuchel's side have picked up seven points from their first three games while Dean Smith's men have managed just four for their troubles.
The Blues are fourth while Claret and Blues are 11th on the league table.
Both will be looking to return to winning ways this weekend and for all the lowdown from the Midlands, we spoke to BirminghamWorld's football reporter Ben Ramsdale on what to expect from the visitors.
How is the mood at Villa, especially now that Jack Grealish is no longer part of the team?
It's been a very strange one in the opening few weeks, from optimism to anger to disappointment.
It all kind of happened at once. But things have steadied out now.
The Grealish saga is in the past and it's the start of a new era with a lot of exciting new additions.
Four points from nine has come as a disappointment to some as expectations have been raised this season, but it's early doors and I think most are still hoping for a successful campaign.
How do Villa fans feel about the game?
I've said previously that I don't think Villa should fear any team and I think that feeling is echoed among the fan base.
There's absolutely no doubt that this will be the toughest task that they have faced so far this season and arguably may be the toughest they face all year, but football is 11 men versus 11 men at the end of the day - anything can happen.
How will Villa react to the situation of Martinez and Buendia being unavailable?
Frustrating I think is the key word.
There was a very split opinion when they initially decided they were going on international duty and we all know how that turned out - a monumental waste of time.
Even more aggravating from a Villa perspective was that Emi Buendia, a key member of their attack who travelled with Argentina, didn't even make the 12 man bench for either match.
So for Buendia and the fans alike, frustrating.
Luckily for Villa, they have an abundance of attacking talent that makes his loss easier to endure.
Jed Steer will likely replace Martinez in only his third ever Premier League start.
Do you think Villa's strong performances against them will push Chelsea on?
Of course. It's easy to say professionals don't let things like that play on their mind but Thomas Tuchel and co will be well aware that they only managed to grab one point off of Villa last year.
And on the flip-side, Dean Smith will be reminding his team that they've done the job against this Chelsea side twice last year. Nothing is stopping them doing it again.
How did John Terry's comment about wanting to be number one go down at Aston Villa?
Completely fine. I think it was always the understanding as he said himself from everyone involved at the club that that's where he wanted to be.
He's a very highly thought of character at Villa - obviously not at the levels of how he is at Chelsea but he was a key cog in getting the club back to where they are today and they'll always welcome him with open arms.
What is your predicted starting line up?
4-2-3-1 Steer; Cash, Konsa, Mings, Targett, Luiz, McGinn, El Ghazi, Young, Ings, Watkins.
Predictions?
I think Villa will give it a good go and it will be a close game but I just can't see them replicating the heroics of last year.
That man Romelu Lukaku I can see being the big difference on the day. I hope I'm wrong but I'll go 2-1 Chelsea.